Children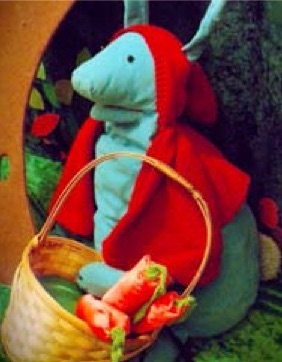 Sun 1st Oct 3pm
CHILDRENS PUPPET SHOW
Windsor Baptist Church, Victoria St,Windsor Sl4 1EH (Map no. 11)
WishWorks and their puppets are back with two classic fairytales...but with a twist!
Ages: 3 - 8 yrs Tickets: £7 /£5 Concs From The Box office or on the door
LITTLE RED RIDING RABBIT
The Big Bad Wolf is busy so his cousin, the Little Good Wolf, comes instead, but he hasn't really listened to the story. Red Riding Hood is different too... he is a very noisy rabbit!
SNOW GREY
With a clueless huntsman, an astonishing mirror, and the heroine too cute to kill, the wicked Queen just isn't winning! A fun fairy mouse tale. Lots of audience participation, and meet the puppets!

Sun 1 Oct 1-3pm (Ages10-14) Max 10
CLAY GARGOYLES AND STRUCTURES
The Windsor Boys' School 1 Maidenhead Road,Windsor SL4 5EH (Map no. 13)
VISUAL ART – CLAY
Tickets: £20 (2hr session) Price includes all materials and firing. For tickets and pre booking enquires: Pauline Hunt 07967 204 926 or email:[email protected]
Using clay you will create your own Windsor gargoyle (to be fired and collected at a later date. Please allow up to three weeks). You will sketch, design and sculpt your own gargoyle or structure inspired by the local architecture and history of Windsor. Wear messy clothes and bring a drink for a short break.