Music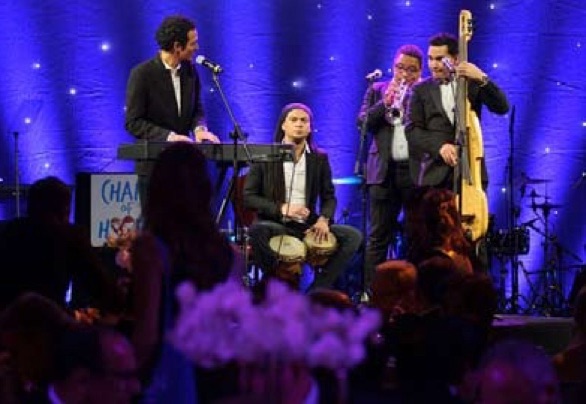 Sat 23 Sept 8pm
SON CON SWING
All Saints Church, Dedworth Road,Windsor SL4 4JW (Map no. 13)
MUSIC
Tickets: £10 At the Box Office or on the door if available
Son is the name for traditional Cuban music made famous by the Buena Vista Social Club, and was the precursor of Salsa music. Son Con Swing (Son with Swing) consists of the newest generation of Cuban musicians who have taken their love of traditional Son music and added a modern vibe.The band brings you the best Salsa, Son, Cha Cha Cha, Bolero, Rumba rhythms and more. Listen to some wonderful uplifting music and come and dance the night away too?!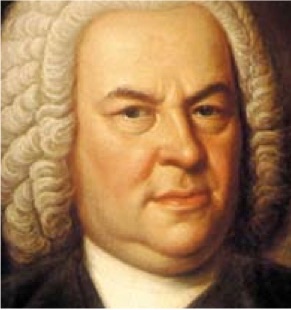 Tues 26 Sept 1.15pm
ANOTHER BITE OF BACH
All Saints Church, Frances Road, Windsor SL4 3AJ (Map no. 6)
MUSIC WITH FOOD
Book in advance to secure your lunch place! (tickets will also be available on the door). Tickets: £15 from the Box Office [email protected] 64 Frances Road, Windsor SL4 3AJ Tel: 01753 831064
Box & Fir
Jenny Thomas flute
Michael Sanderson violin
Ian Gammie bass viol
Katharine May harpsichord
It's the Fringe lunchtime concert again! Music from the world's greatest composer, with a two-course lunch thrown in – what's not to like? The concert is in All Saints, Frances Rd, which has recently made the national news: its newly-discovered altar-piece, designed by Thomas Hardy, has just been uncovered.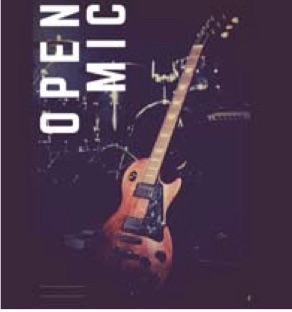 Wed 27 Sept 8pm
OPEN MIC EVENING
Eton Wick Football Club, Haywards Mead, Eton Wick Road, Eton Wick (Map no. 5)
MUSIC
Free Entry\
WITH PHIL OADES BAND + Members of the Public
This regular open mic night never fails to surprise, with various performances showcasing local musical artists and talent from Windsor, Eton and the surrounding area. Phil Oades and his blues band will lead off the evening, followed by singer/song writers, covers, folk/trad, solo, acoustic and other local bands. All musicians are welcome to perform, but for those of you who prefer listening then please come along to enjoy the best Berkshire has to offer, the atmosphere and a few beers.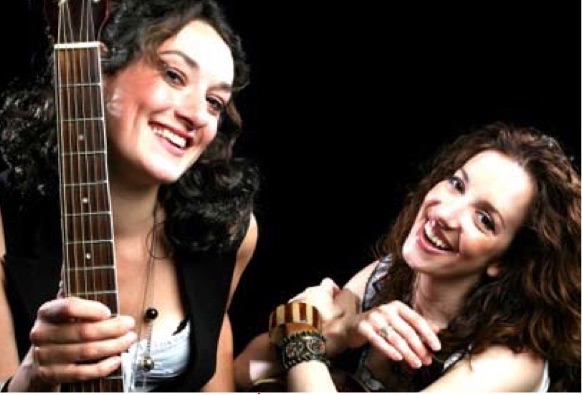 Fri 29th Sept 8pm
THE WILDFLOWERS
Windsor Baptist Church, Victoria Street,Windsor SL4 1EH (Map no. 11)
MUSIC
Tickets: £8/£6 Tickets available from the Box office or on the door if available
The Wildflowers are a dynamic acoustic singing duo comprising of UK singer-songwriters Gloria Garcia and Odette Michell. They have been gigging across the UK and abroad for over seven years to great acclaim, with their unique take on the popular song, featuring a vast repertoire from the 60s, 70s and 80s right up to the present day, as well as great songwriting of their own. Catching The Wildflowers at a gig is to experience an evening of spellbindingly good music, with beautiful two-part vocal harmonies and accomplished guitar and piano playing - this is pure live acoustic entertainment at its sweetest and best! Not to be missed...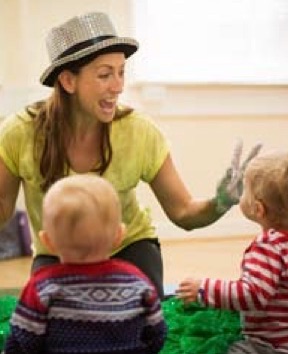 Sat 30 Sept 11am and 2pm
SHOWSTOPPER UK FAMILY CABARET
Windsor Baptist Church Victoria Street,Windsor, SL4 1EH (Map no. 11)
FAMILY MUSICAL THEATRE CONCERT
Tickets:Adults £10 Children under 16 £8 Under 6 months go free Family ticket: £32 (2 adults & 2 children) Tickets from the Fringe Box offce or on the door if available
Mairi Cowieson, Adam Linstead Musical Theatre concert for children and babies. Bring the whole family and sing along to a fabulous 45 minutes of musical favourites from stage and screen. The show includes songs from Mary Poppins, The Wizard of Oz, Matilda and Frozen. All performed by West End singers Mairi Cowieson and Adam Linstead.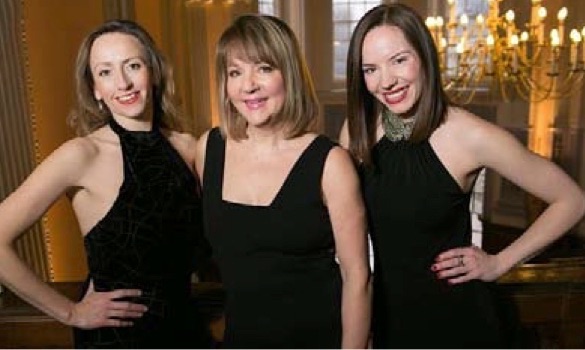 Sat 30 Sept 7.30pm
GOING SOUTH'S WEST END CABARET
Windsor Baptist Church Victoria Street, Windsor, SL4 1EH (Map no. 11)
MUSICAL THEATRE CONCERT
Tickets: £10 From Box office or on the door if available Venue has a bar
Mairi Cowieson, Sarah Joyce, Lesley Banks, Ruth Saunders
Let Going South take you on an amazing tour of all your favourite musicals from past and present. These ladies between them have West End credits including Phantom of the Opera, South Pacic and Starlight Express.

Sun 1 Oct 7.30pm
CAFE ACOUSTIC
The Loading Bay Cafe The Loading Bay, Kardelton House.Windsor SL4 3SE (Map no. 9)
MUSIC
Tickets: £5 Available on the door or www.4motiondancetheatre.co.uk/ bookings
Join us for a relaxed evening of acoustic music from local emerging artists. Bar available
If you would like to perform please contact Charlie at [email protected] hotmail.co.uk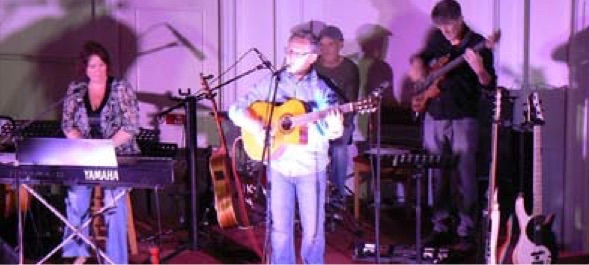 Thurs 5 Oct 8pm
SCRUFFY SOUL OPEN MIKE NIGHT
Windsor Baptist Church, Victoria Street,Windsor SL41EH (Map no. 11)
MUSIC
Free No Booking necessary
Come and join the local musicians, singers and poets of Windsor for an Open Mike Fringe Special to share a musical evening in relaxed and friendly company. Bring yourselves and a bottle and maybe even a song/poem to share.