What's On - All Events in Date Order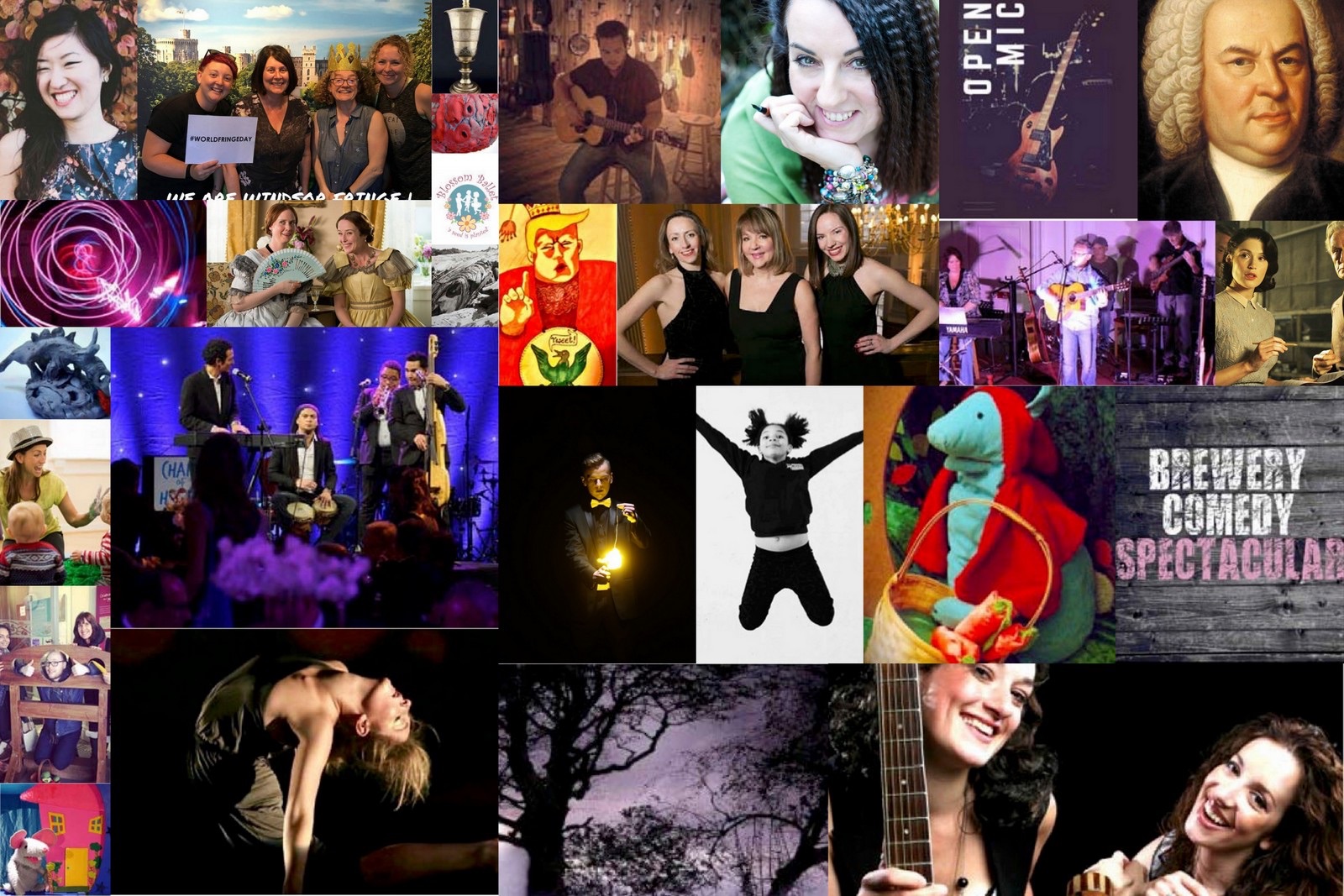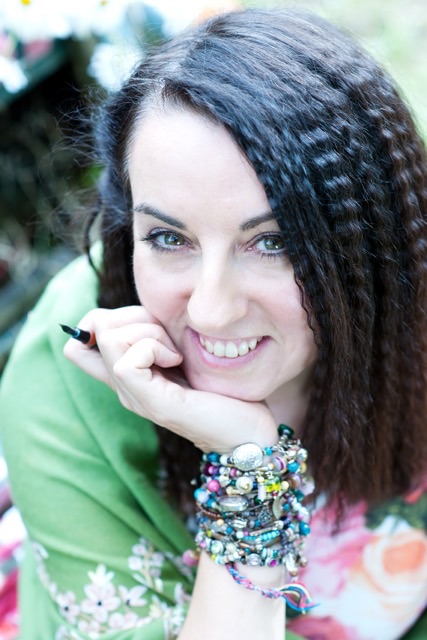 Sat 23 Sept 11am
CATHY CASSIDY: BOOKS, BLOGS AND BEST FRIENDS
Windsor Boys' School, 1 Maidenhead Road, Windsor SL4 5EH (Map no. 13)
AUTHOR EVENT

Parking will be available on site £3 per car Tickets: £6 per person (£7 on the door) Tickets available from the Fringe Box office and Windsor Library 01753 743940
Best-selling Puffin author Cathy Cassidy introduces her new book 'Love from Lexie', the first title in her brand new series. She talks about her best-selling Chocolate Box Girls series.
Cathy shares her stories of her early writing days, her career into journalism working for teen magazines and talks about her life as a children's writer meeting her readers from around the world. Cathy gives her top tips for friendship and daydreaming. There will be information on resources available and ways to get involved on cathycassidy.com and CathyCassidy Dreamcatcher blog, Cathy's online magazine written by and for her readers. There is also an audience quiz to discover which Cathy Cassidy character readers are most like! The talk will be followed by a Q&A where children will have the chance to have their questions answered! Cathy will then be available for a signing session and will sign any books the children buy or have brought along with them on the day.
Books will be available to purchase on the day.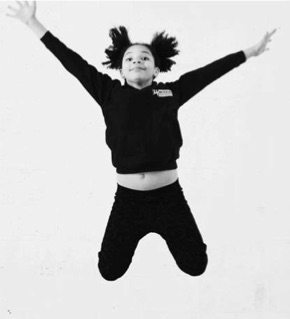 Sat 23 Sept 10am to 11am (Ages 6-12)
DANCE TASTER SESSION
Kardelton House, Vansittart Estate,Windsor SL4 1SE (Map no. 9)
DANCE

FREE Spaces are limited so ideally please reserve a place by contacting us by email [email protected] or ring 07752 116728.
4Motion offers an exciting youth dance programme at The Studio. Working with children and young people of all abilities, they will be encouraged to be creative through movement and let their imaginations fly Come along to the 4Motion Studio for a free taster session. Learn some new funky dance moves whilst making new friends and even create your own choreography. Spaces are limited.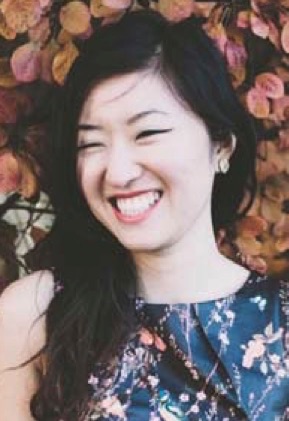 Sat 23 Sept 1-5pm With Cafe Sun 24 Sept 10-3pm - Munch Brunch
THE LOADING BAY CAFÉ MUNCH BRUNCH WITH ARIKO KIMOTO
Kardelton House, Vansittart Estate,Windsor SL4 1SE (Map no. 9)
ART

For more info go to www.4motiondancetheatre.co.uk
Join us for a special Edition of our monthly gathering combining Art & Food. Japanese artist Ariko Kimoto will be exhibiting and selling her beautiful handmade ceramic vases, displaying them with stunning Ikebana flower arrangements. whilst we provide great tea and coffee on Saturday, plus Sunday we are joined by Test Kitchen and their delicious food.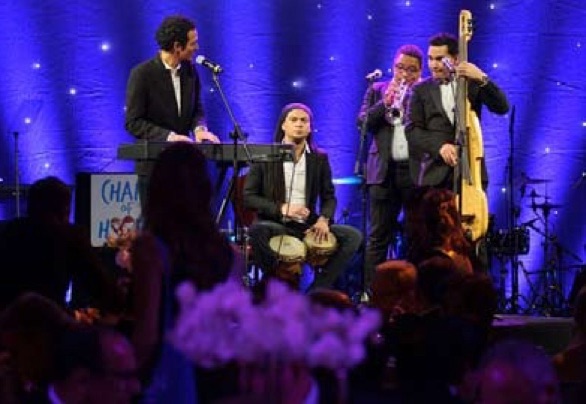 Sat 23 Sept 8pm
SON CON SWING
All Saints Church, Dedworth Road,Windsor SL4 4JW (Map no. 13)
MUSIC

Tickets: £10 At the Box Office or on the door if available
Son is the name for traditional Cuban music made famous by the Buena Vista Social Club, and was the precursor of Salsa music. Son Con Swing (Son with Swing) consists of the newest generation of Cuban musicians who have taken their love of traditional Son music and added a modern vibe.
The band brings you the best Salsa, Son, Cha Cha Cha, Bolero, Rumba rhythms and more. Listen to some wonderful uplifting music and come and dance the night away too?!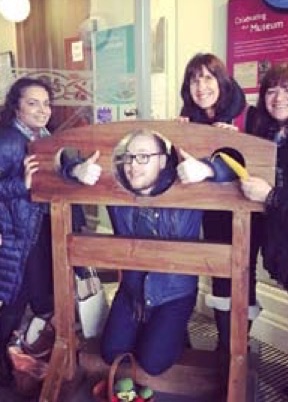 Sun 24 Sept, 2pm-3pm and 3.30pm-4.30pm
TUDOR WALK AROUND WINDSOR FOR FAMILIES
Windsor and Royal Borough Museum, Windsor Guildhall, High Street,Windsor SL4 1LR (Map no. 4)
HISTORICAL/ EDUCATIONAL WALK

Tudor Walk Now SOLD OUT
On this friendly, fun and informal Tudor walk of Windsor, children will be transported back to the bloody reign of the Tudors, where they'll learn to identify the town's key Tudor sites and buildings.
What's more, the walk will help any young, budding historians to build on their knowledge of the period, including its food, religion, social change, architecture, education, crime and punishment, and Shakespeare! Each walk lasts up to an hour.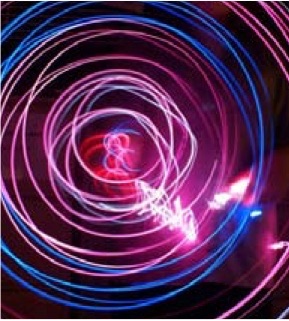 Mon 25 Sept-Mon 2 Oct 6-8pm (Ages13-18) Max 10 people
PINHOLES PHOTOGRAMS AND LIGHT DRAWINGS
The Windsor Boys' School 1 Maidenhead Road,Windsor SL4 5EH (Map no. 13)
VISUAL ART – PHOTOGRAPHY

Tickets: £20 (2hr session) Tickets include all materials. For tickets and enquires: Pauline Hunt 07967 204 926 or email:[email protected]
Using the dark room you will create either a pinhole camera image/s or a photogram/s along with exploring light drawing with long exposure digital photography. Come and experiment with analogue techniques alongside digital experimentation. Bring your own DSLR camera or one that has manual settings. Bring a selection of small hand held lights of different colours, such as string/fairy lights and bike lights.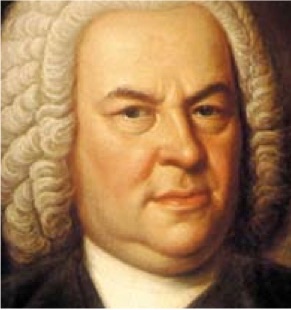 Tues 26 Sept 1.15pm
ANOTHER BITE OF BACH
All Saints Church, Frances Road, Windsor SL4 3AJ (Map no. 6)
MUSIC WITH FOOD

Book in advance to secure your lunch place! (tickets will also be available on the door). Tickets: £15 from the Box Office or [email protected] 64 Frances Road, Windsor SL4 3AJ Tel: 01753 831064
Box & Fir
Jenny Thomas flute
Michael Sanderson violin
Ian Gammie bass viol
Katharine May harpsichord
It's the Fringe lunchtime concert again! Music from the world's greatest composer, with a two-course lunch thrown in – what's not to like? The concert is in All Saints, Frances Rd, which has recently made the national news: its newly-discovered altar-piece, designed by Thomas Hardy, has just been uncovered.

Tues 26 Sept 6.30-8pm
A GESTURE OF FRIENDSHIP – THE MUSICAL MANUSCRIPTS OF MALCOLM ARNOLD (1921-2006)
Eton College Election Hall and Tower Gallery, Eton College, Eton SL4 6DB (Map no. 1)
TALK AND EXHIBITION

Tickets: £12 (including a drink) Tickets from the Box office or on the door if available
Malcolm Arnold was one of the most distinguished composers of his generation, writing for ballet, theatre and film screen as well as the concert hall. Highlights of the exhibition include the manuscripts of the Padstow Lifeboat, the Second Clarinet Concerto written for Benny Goodman and his Academy award for Bridge Over the River Kwai.

Tues 26 Sept 8pm
A QUIET PASSION
Datchet Village Hall, 3 Allen Way (off Horton Road), Datchet SL3 9HR (Map no. 8)
FILM

Admission: £6/£5 (SCFS members). Tickets purchased at the door. For information and pre-booking tel: 07766 458438 or email: dudley. [email protected]
UK/Belgium 2016 125 mins Cert. 12A Acclaimed director Terence Davies returns with a luminous and deeply moving biopic of poet Emily Dickinson. A Quiet Passion describes her character, wit and melancholy, along with her poetry's transcendent ability to connect with other people in ways that she could not. Film themes for this year: Writing for effect: emotion or propaganda Films provided by Slough Co-operative Film Society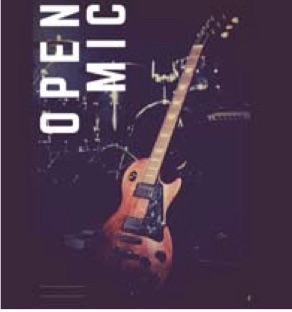 Wed 27 Sept 8pm
OPEN MIC EVENING
Eton Wick Football Club, Haywards Mead, Eton Wick Road, Eton Wick (Map no. 5)
MUSIC

Free Entry
WITH PHIL OADES BAND + Members of the Public
This regular open mic night never fails to surprise, with various performances showcasing local musical artists and talent from Windsor, Eton and the surrounding area. Phil Oades and his blues band will lead off the evening, followed by singer/song writers, covers, folk/trad, solo, acoustic and other local bands. All musicians are welcome to perform, but for those of you who prefer listening then please come along to enjoy the best Berkshire has to offer, the atmosphere and a few beers.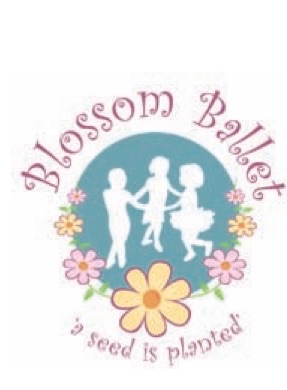 Thur 28 Sept 12 & 12.45pm
BLOSSOM BALLET PRE-SCHOOL CLASS TASTER
The Loft Studio, Windsor Baptist Church, 63 Victoria Street,Windsor SL41EH. (Map no. 11)
DANCE

Free but must be booked in advance Email [email protected] to book a place www.blossomballet.com
Come and experience a new way to learn ballet through exciting movement classes using imaginative play with props and instruments. Classes taught by Miss Lucy Buds. Class for 3 yrs at 12-12.30, Seeds and Saplings class for 18–36 months (with parent participation) 12.45-1.15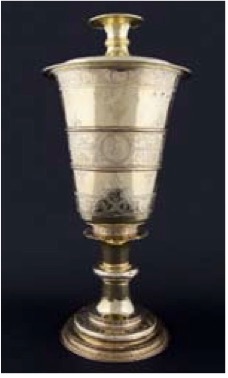 Thurs 28 Sept 6.30-8pm
ETON SILVER & ENGLISH REVOLUTIONS
Eton College Chapel, Eton College, Eton SL4 6DB (Map no. 3)
TALK

Tickets: £12 from Box office or on the door (if available)
Talk by Shauna Gailey, Eton College Keeper of Silver Delivered in the Breathtaking surroundings of Eton College Chapel, this talk will look at a series of altar plate bought or commissioned for use on its altars of the Chapel. Taken alongside Eton's audit books and records, these extraordinary objects can be used to plot the history of the emerging Church of England over a period of religious strife and civil war, and show how one institution reacted to the forces of liturgical revolution.

Thur 28 Sept 7.30pm
KING DONALD the 1/5th
Windsor Baptist Church Victoria Street,Windsor SL4 1EH (Map no. 11)
DRAMA

Tickets: £10 in advance or £11 on the door. Concs: £9 Tickets available from the Box office or Windsor Baptist church cafe (weekday mornings)
The Rattle'n'Roll Players
A rich, aggressive merchant plots to seize the throne in 17th-century Egoland. Who can save the country – and the world – from his destructive policies? This prophetic satire will help you laugh at things that would otherwise make you cry. A new departure from the people who brought you 'Shakespeare Rattle'n'Roll' and 'Shakespeare's Dreams and Nightmares'. For more details see the theatre page at www.gabrielchanan.co.uk

Thurs 28 Sept, Fri 29 Sept & Sat 30 Sept 7.30pm
GHOSTLY FOOTSTEPS
Kardelton House, Vansittart Estate, Windsor SL4 1SE (Map no. 9)
PLAY/DRAMA

Tickets: £10 £7 concessions Pre booking enquiries and tickets from: Sara on 07933 146545 Tickets available from the Box office, or on the door
Phoenix Theatre Company in collaboration with Outside the Box
Join the night shift staff at the Kardelton House factory for a spooky theatre experience. At first the shift goes well until things take a darker turn. Then ghostly tales come alive as you are drawn into the story and experience. This play draws deep from our legends and heritage in the Windsor area. The venue is sheltered but not heated so dress warmly if necessary. There will be seating available for all. This is not for a younger audience, too scary! There will be a bar available throughout the show and afterwards. Do stay for a drink and chat with the production team and cast. Written and directed by Sara Howells who did the same last year for the Fringe with her play Phoenix. Alfie Horn of Outside the Box will again be supporting the play's production.
Listen... can you hear footsteps?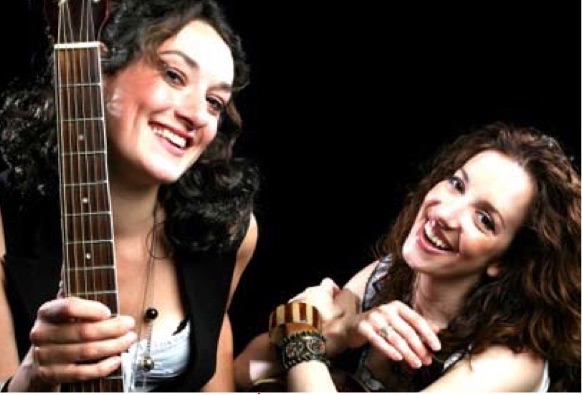 Fri 29th Sept 8pm
THE WILDFLOWERS
Windsor Baptist Church, Victoria Street,Windsor SL4 1EH (Map no. 11)
MUSIC

Tickets: £8/£6 Tickets available from the Box office or on the door if available
The Wildflowers are a dynamic acoustic singing duo comprising of UK singer-songwriters Gloria Garcia and Odette Michell. They have been gigging across the UK and abroad for over seven years to great acclaim, with their unique take on the popular song, featuring a vast repertoire from the 60s, 70s and 80s right up to the present day, as well as great songwriting of their own. Catching The Wildflowers at a gig is to experience an evening of spellbindingly good music, with beautiful two-part vocal harmonies and accomplished guitar and piano playing - this is pure live acoustic entertainment at its sweetest and best! Not to be missed...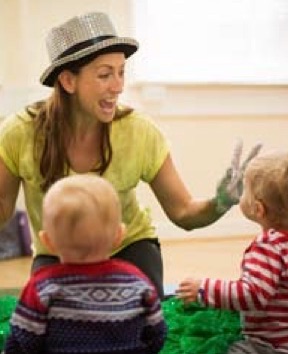 Sat 30 Sept 11am and 2pm
SHOWSTOPPER UK FAMILY CABARET
Windsor Baptist Church Victoria Street,Windsor, SL4 1EH (Map no. 11)
FAMILY MUSICAL THEATRE CONCERT
Tickets:Adults £10 Children under 16 £8 Under 6 months go free
Family ticket: £32 (2 adults & 2 children) Tickets from the Fringe Box offce or on the door if available
Mairi Cowieson, Adam Linstead Musical Theatre concert for children and babies. Bring the whole family and sing along to a fabulous 45 minutes of musical favourites from stage and screen. The show includes songs from Mary Poppins, The Wizard of Oz, Matilda and Frozen. All performed by West End singers Mairi Cowieson and Adam Linstead.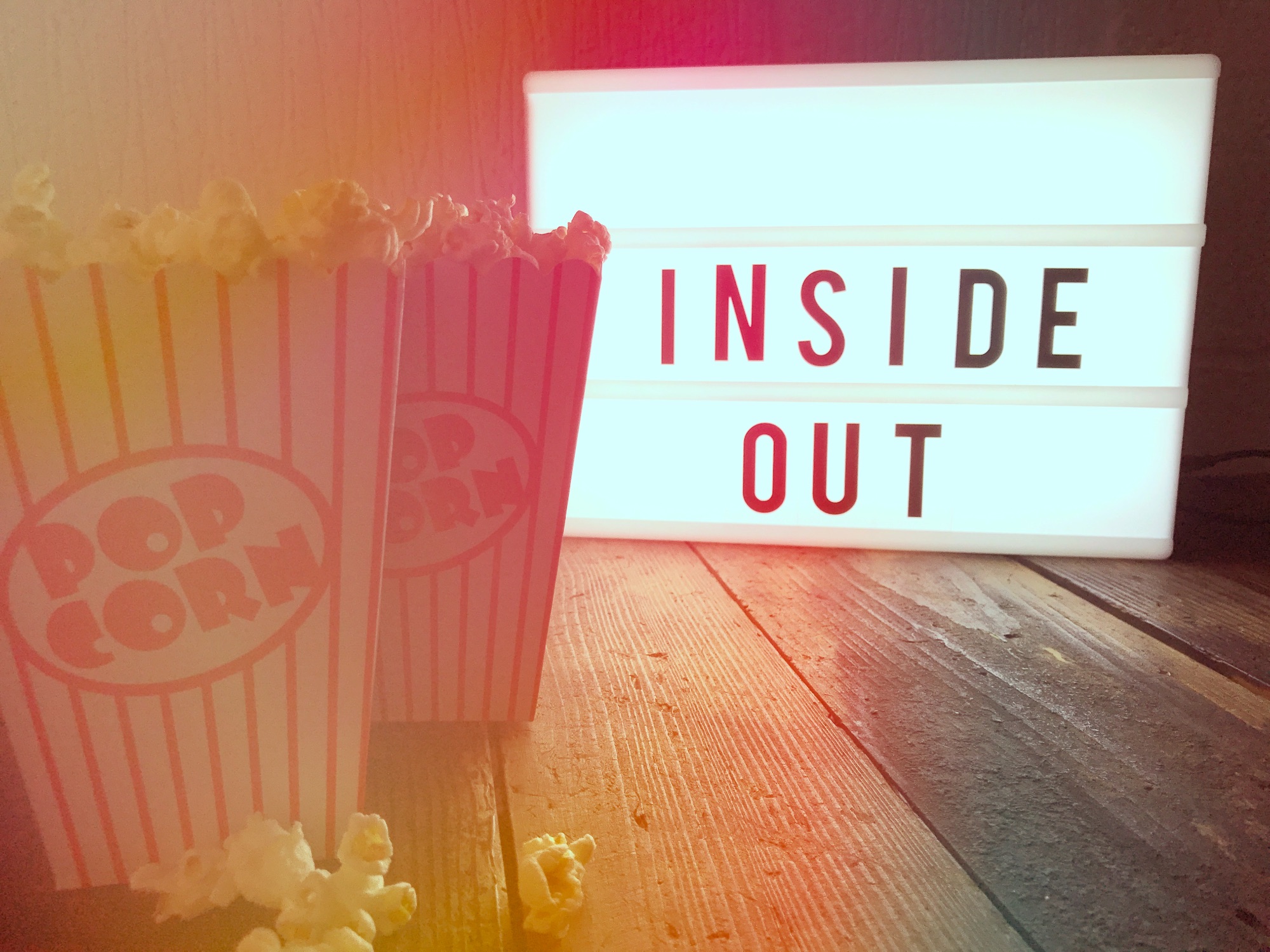 30th Sept 1pm-3pm
INSIDE OUT
Kardelton House, Kardelton House,Vansittart Estate, Windsor SL4 1SE (Map no. 9)
FAMILY CINEMA

£12 one parent and one child,
£16 one parent two children
£20 one parent three children
Ticket includes a box of popcorn Tickets available from the Fringe Box office or on the door if available Advance booking is highly recommended due to limited capacity.
Watch a classic movie with your family in a relaxed and comfortable space. Riley is a happy, hockey-loving 11-year- old Midwestern girl, but her world turns upside-down when she and her parents move to San Francisco. Riley's emotions, led by Joy, try to guide her through this difficult, life-changing event. A Disney-Pixar masterpiece. This film entertains both parents and children alike.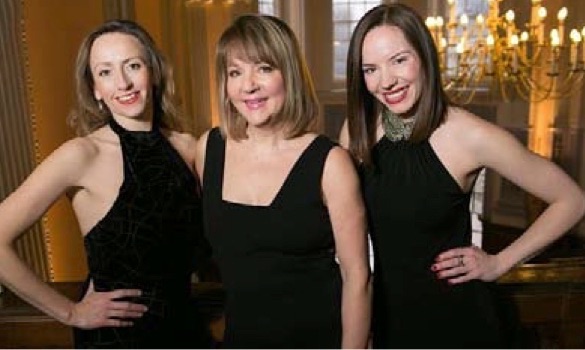 Sat 30 Sept 7.30pm
GOING SOUTH'S WEST END CABARET
Windsor Baptist Church Victoria Street,Windsor, SL4 1EH (Map no. 11)
MUSICALTHEATRE CONCERT

Tickets: £10 From Box office or on the door if available Venue has a bar
Mairi Cowieson, Sarah Joyce, Lesley Banks, Ruth Saunders
Let Going South take you on an amazing tour of all your favourite musicals from past and present. These ladies between them have West End credits including Phantom of the Opera, South Pacic and Starlight Express.

30 Sept 8.00pm
BREWERY COMEDY SPECTACULAR
Windsor & Eton Brewery, Unit 1 Vansittart Estate,Windsor SL4 1SE (Map no. 10)
COMEDY

Brewery Comedy Spectacular now SOLD OUT
A very traditional comedy club given a great twist. A showcase of three comedians using large projections to amplify and illustrate their stories and characters. Set right in the heart of Windsor and Eton Brewery.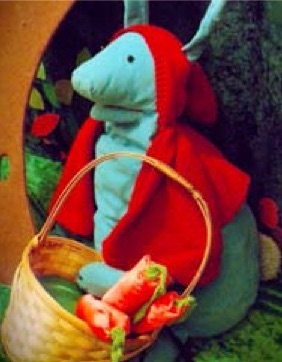 Sun 1st Oct 3pm
CHILDRENS PUPPET SHOW
Windsor Baptist Church, Victoria St,Windsor Sl4 1EH (Map no. 11)
WishWorks and their puppets are back with two classic fairytales...but with a twist!
Ages: 3 - 8 yrs Tickets: £7 /£5 Concs From The Box office or on the door
LITTLE RED RIDING RABBIT
The Big Bad Wolf is busy so his cousin, the Little Good Wolf, comes instead, but he hasn't really listened to the story. Red Riding Hood is different too... he is a very noisy rabbit!
SNOW GREY
With a clueless huntsman, an astonishing mirror, and the heroine too cute to kill, the wicked Queen just isn't winning! A fun fairy mouse tale. Lots of audience participation, and meet the puppets!

Sun 1 Oct 1-3pm (Ages10-14) Max 10
CLAY GARGOYLES AND STRUCTURES
The Windsor Boys' School 1 Maidenhead Road,Windsor SL4 5EH (Map no. 13)
VISUAL ART – CLAY
Tickets: £20 (2hr session) Price includes all materials and firing. For tickets and pre booking enquires: Pauline Hunt 07967 204 926 or email: [email protected]
Using clay you will create your own Windsor gargoyle (to be fired and collected at a later date. Please allow up to three weeks). You will sketch, design and sculpt your own gargoyle or structure inspired by the local architecture and history of Windsor. Wear messy clothes and bring a drink for a short break.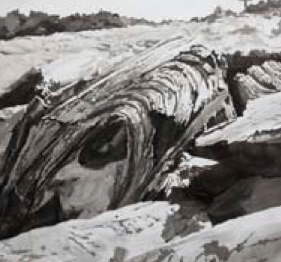 Sun 1 Oct 1.30pm-4.30pm
ARTS TREASURES OF ETON COLLEGE
Brewhouse Yard, Baldwins Shore (Off the High Street) Eton College, Eton SL4 6DB (Map no. 2)
ARTS EXHIBITION AND CHILDRENS WORKSHOP
Free Pick up a free entry map in Brewhouse Yard
Several of the College museums and galleries will be open including: the Verey Gallery, where there will be a private view of Creative Destruction: Volcanoes Inspiring Art and Science. This includes large scale drawings of volcanic sites by Emma Stibbon - RA and the Eton College copy of Sir William Hamiltons Campi Phlegraei, lavishly illustrated with hand coloured etchings. Also open will be the Eton Museum of Antiquities with its classical pottery collected by Hamilton in the 1780's when he was British Ambassador to the Kingdom of Naples, and the Eton Natural History Museum which will be offering volcano workshops for children throughout the afternoon.

Sun 1 Oct 7.30pm
CAFE ACOUSTIC
The Loading Bay Cafe The Loading Bay, Kardelton House.Windsor SL4 3SE (Map no. 9)
MUSIC

Tickets: £5 Available on the door or www.4motiondancetheatre.co.uk/ bookings

Join us for a relaxed evening of acoustic music from local emerging artists. Bar available
If you would like to perform please contact Charlie at [email protected] hotmail.co.uk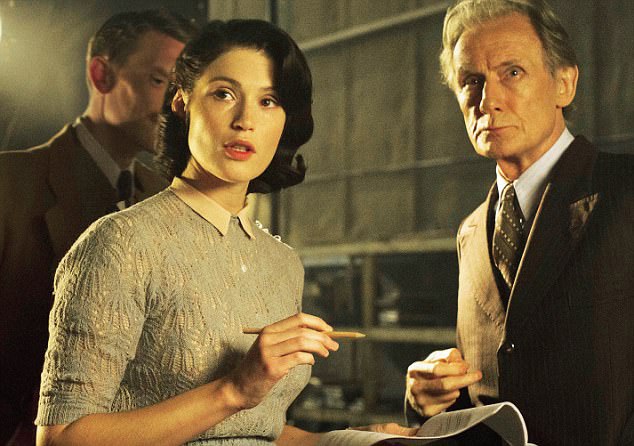 Tues 3rd Oct 8pm
THEIR FINEST
Datchet Village Hall, 3 Allen Way (off Horton Road), Datchet SL3 9HR (Map no. 8)
FILM

Admission: £6/£5 (SCFS members). Tickets purchased at the door. For information and pre-booking tel: 07766 458438 or email: [email protected]
UK 2016 117 mins Cert. 12A Director: Lone Scherfig
During WWII, a talented scriptwriter (Gemma Arterton) is hired to write women's dialogue, known as 'slop', for the Ministry of Information's morale-boosting propaganda films, and is soon fighting an army of male chauvinists, including her pompous co-worker (Sam Claflin) and the difficult lead actor (Bill Nighy).

Wed 4 Oct 7.30pm
FAMILY MAGIC SHOW
The Baptist Church,Victoria Street,Windsor SL4 1EH (Map no.11)
AN EVENING OF MAGIC WITH DEAN LEAVY
Due to unforeseen circumstances we have had to cancel the Dean Leavy Magic event. We apologise for any inconvenience
Dean Leavy is The Magic Circle's Young Magician of the Year 2017. He made the final eight and represented England in the first ever international magic competition in Amsterdam.
Dean is a 17 year-old who, at the age of eight was given a magic set for Christmas and immediately began immersing himself in the art. Since then he has spent hours upon hours practising his magic and putting acts together so that he can perform to live audiences. He has performed all over the world at shows and magic conventions and has most recently performed in two magic shows in London's West End.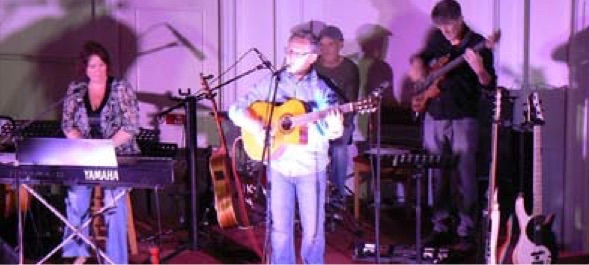 Thurs 5 Oct 8pm
SCRUFFY SOUL OPEN MIKE NIGHT
Windsor Baptist Church, Victoria Street,Windsor SL41EH (Map no. 11)
MUSIC
Free No Booking necessary
Come and join the local musicians, singers and poets of Windsor for an Open Mike Fringe Special to share a musical evening in relaxed and friendly company. Bring yourselves and a bottle and maybe even a song/poem to share.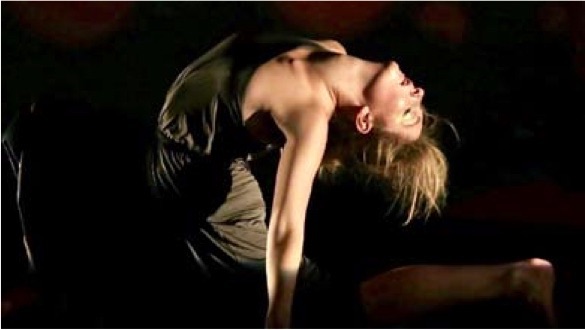 Fri 6 Oct 8pm Sat 7 Oct 8pm
SUSPECT
The Studio, Kardelton House, Windsor SL4 1SE (Map no.9)
DANCE

Suspect Now SOLD OUT
4Motion Dance Theatre Company take you on a dance theatre journey of crime, tension and suspense. Don't miss out on this unique experience where you, the viewers are guided through different spaces around our Studio and community café. Each space will present a new piece of the crime puzzle, making you the detective to decide whether the suspect is innocent or guilty as charged. Suspect is a thought provoking, dark, sometimes comical dance theatre performance; a rare treat for anyone looking for a truly alternative evening out.