Drama Writing Awards 2016
WE ARE PROUD TO ANNOUNCE OUR WINNER FOR 2016 !
After three nights of performances of the three winning plays, judged from 289 scripts submitted from 18 countries, Jackie Daly WAS ANNOUNCED THE WINNER for her play THE SPACE BETWEEN.
The script was judged the winner purely on the writing, back in June, with the sealed envelope being opened by the Fringe chairman, Mike Denny, at the Awards ceremony Saturday night.
Theatreweekly.com/branagh-award-winner-2016-announced/
http://www.windsorobserver.co.uk/news/14795488.Competition_to_find_brilliant_new_writers_brings
Windsor_Fringe_Festival_to_a_powerful_conclusion/
http://www.windsorexpress.co.uk/gallery/windsor/105627/kenneth-branagh-awards-close-most-successful-windsor-fringe.html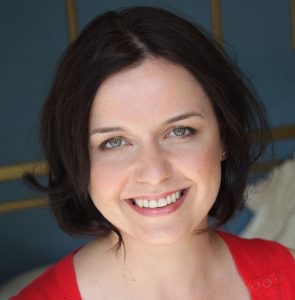 Jackie Daly is the winner of the Kenneth Branagh Award for New Drama Writing 2016, a FUSE playwright with Sheffield Crucible, member of Playwrights One development programme at West Yorkshire Playhouse and a long-listed playwright for The Old Vic 12. She's had four plays produced by: the Windsor Fringe Drama Award, Beach Hut Theatre Company and Stephen Joseph theatre with Scarborough libraries. Seven of her scripts have had rehearsed readings and development through Sheffield Crucible, Stephen Joseph theatre, Script Yorkshire, and Springboard Scriptwriters. She's writer and narrator for SubSeaTV, an award-winning wildlife filmmaking team, and has won and placed in two short screenplay competitions. She also writes communications, workshops, speeches, and stories for people and organisations with something to say, change or celebrate.
Find out more about Jackie at: www.jackiedaly.com
Jackie Daly, our winner for 2016's thoughts:
It was a great honour and joy to be a finalist and the overall winner of The Windsor Fringe Kenneth Branagh Award for New Drama Writing.
I loved to watch Debbie Christie breathe life into Frida's story, directed by Hellena Taylor.
Both brought such heart and talent to their production of "The Space Between"
Sincere thanks to the whole Windsor Fringe team and the judges for choosing me to be part of the 2016 Festival. I've grown as a writer and theatre-maker because of the whole experience and I'm deeply grateful to you all.
David Hendon's thoughts on being in the DRAMA AWARDS 2016:
I was very proud to have my play chosen for the final and thoroughly enjoyed seeing it staged at the Windsor Fringe and the audience reaction was very encouraging.
I appreciated the opportunity to share my work and would encourage writers to enter this competition.
Also I'd like to thank the Fringe team for all the hospitality they showed the writers, directors and casts of the plays.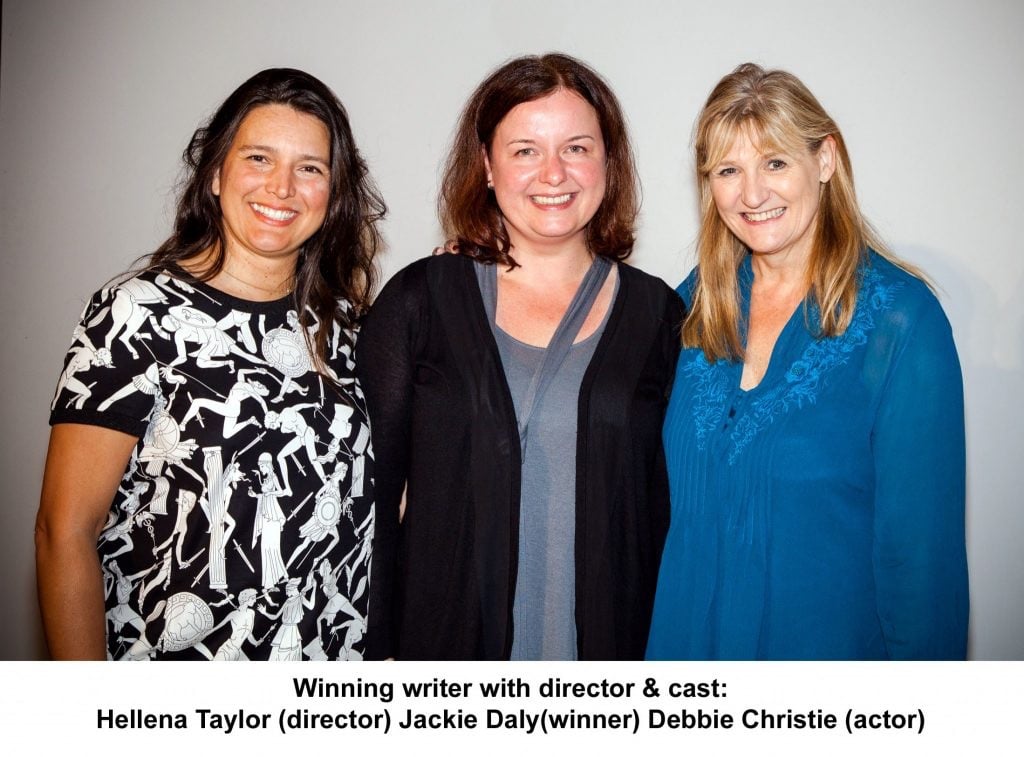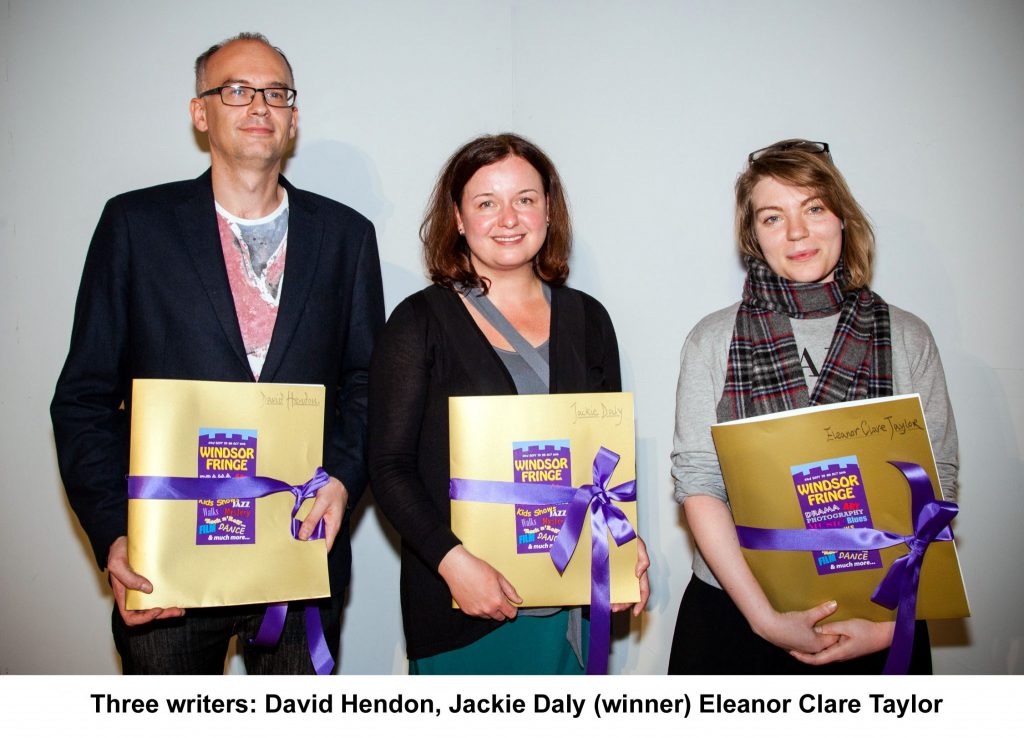 David Hendon is a journalist and broadcaster from Birmingham. He comments on professional snooker, principally for Pan-European Satellite Eurosport and writes for a number of publications. His play, the D-List, a comedy about the world of modern celebrity, was stages at the Edinburgh Fringe in August 2015.
Eleanor Clare Taylor is an emerging playwright, director and assistant director of theatre and opera. After studying History and Politics at The University of York, she graduated from the Text and Performance MA with RADA/Birkbeck College in 2013. Director credits inc: productions for Northern Opera Group, Draft 16, The Old Red Lion Theatre, The Space (East London), York Festival of Ideas, York Theatre Royal, St Leonard's Arts Festival/Hikapee Circus Company and the Theater de Meervaart (Amsterdam). Assistant Directing credits inc: working for Trevor Nunn and currently Michael Rudman for Rose Theatre Kingston. She also recently completed the staff directing First Stage placement with Royal Opera House.
At RADA, she developed a verbatim play Six Lessons from Suicide Bombers, which was performed at RADA Studios and awarded a distinction. Jameson and Son is Eleanor's first play to be performed in a professional setting.
QUOTE FROM Eleanor Clare Taylor (finalist in our Drama award 2017)
" I had a fabulous time at Windsor. It was a real privilege and of great enjoyment to be involved. I was so flattered to even be in the final, having never written a thing ! Thank you."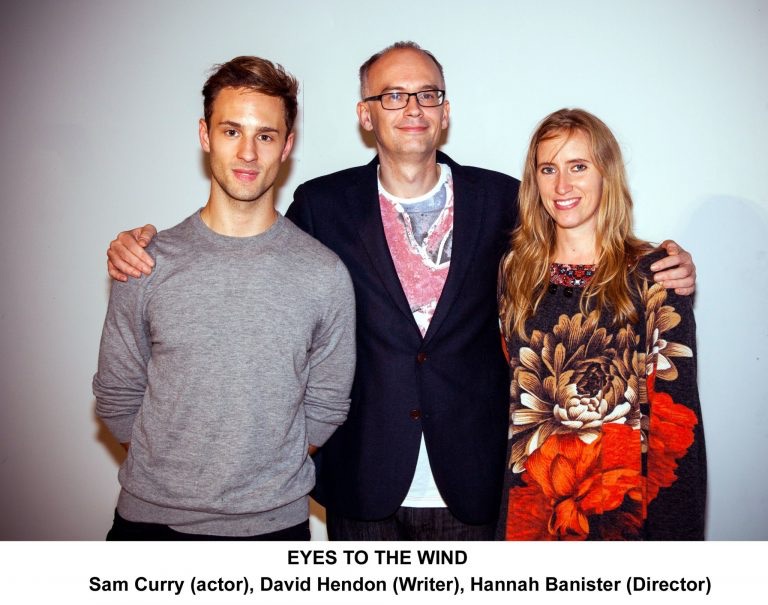 This year's three directors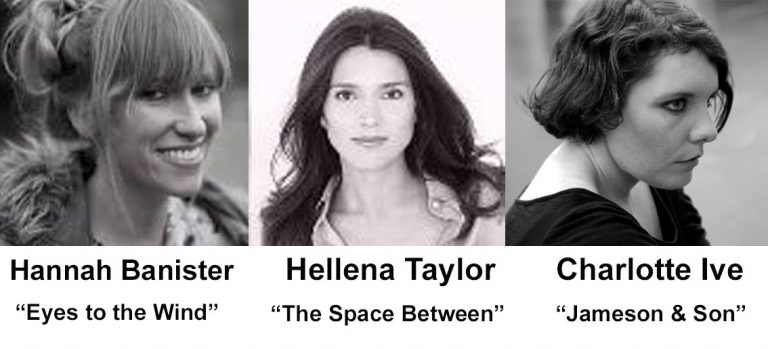 Hannah Banister
As Director, Theatre inc: This is Art (Riff) I killed Rasputin(George Square Theatre. Edinburgh) Gardening; for the Unfulfilled and Alienated (Edinburgh & Latitude Fests. 2013 -Fringe first Award winner) Crimble (Old Red Lion ) Trapp (24 hour Pays /The Old Vic ) Best Man (Little pieces of Gold Festival, Southwark Playhouse)
As Associate Director inc: The Angry Brigade (Paines Plough) The Tempest (Shakespeare's Globe) Longing (Hampstead Theatre) Step in Time (24 Hour Celebrity Musicals Gala /The Old Vic) Jumpy ( Royal Court/West End ) The Stock Da'Wa (Hampstead Theatre)
Hannah was a finalist for the JMK Award 2014.
Hellena Taylor
Hellena has a huge background in the Theatre & is excited to direct The Space Between.
She trained at LAMDA on the three year acting course, studied with Larry Moss in Los Angeles.and was a Member of Surrey Youth Theatre & National Youth Theatre of Great Britain.
In her teens, she was a follow spot operator, dresser and assistant stage manager at Theatre Royal Windsor.
Amateur roles inc: Maria in West Side Story and Miss Julie in Showboat.
LAMDA roles incl: Masha in Three Sisters, The Queen in Cymbeline, Queen Margaret in Richard III, Hope Harcourt in Anything Goes, Margery Pinchwife in The Country Wife &Simone in Marat Sade.
Professional roles inc:Tess in The Sisters Rosensweig, (Old Vic ) acting in Killing Him(Edinburgh Festival) at the Long Beach Opera in The Lion in Love, with Michael York.,Eliza Dolittle in Pygmalion and Mother Teresa in The Life of Mother Teresa.
Film Roles inc: Greta in Whit Stillman's Barcelona, Ways to Live Forever, The Hunt, Liar's Poker and Cockpit–The Rule of Engagement.
TV Roles inc: Sunny Stories for BBC and small roles in Stargate Atlantis, Circle of Deceit, The Burning Zone and Wild 'n' Out,
Voice Over Artist inc:, video games, voice matching, narration, movie trailers, ADR, announcing, a GPS system, radio, promosand best known for Bayonetta in the Bayonetta video game series.
Standing in on: @ 400 movies /TV shows in LA. , observing directors such as Curtis Hanson and J.J. Abrams, on many studio juggernauts including Jurassic Park III, Vanilla Sky and Terminator III. Independent movies inc: stand in for Jennifer Connelly (House of Sand and Fog); Claire Danes (Shopgirl); Christina Applegate (The Sweetest Thing) and Rachel McAdams (Redeye) and has enjoyed and learnt from working with cinematographers Roger Deakins & Michael Ballhaus.
www.hellenataylor.co.uk
@hellenataylor
CHARLOTTE IVE
Charlotte is a freelance director and co-founder and Artistic Director of Scrawny Cat Theatre Company. Previous Credits inc: 'DNA' by Dennis Kelly and 'The Shape of Things' by Nel La Bute for Backpocket Productions at The Courtyard Theatre Hoxton, 'Music Impossible' for The LSO St Lukes and 'Olly's Prison' by Edward Bond at The Cock Tavern Kilburn.
For Scrawny Cat, she has written, directed and produced 'Unacknowledged Acts of Desire' at The V&A Museum, 'This Could Be The Last Time' at The Crypt St Andrews Holborn and The Roundhouse, and 'What You Risk' at the Blue Elephant Theatre. She adapted and directed Scrawny Cat's four women production of Shakespeare's 'Richard III'AT The Rose Playhouse Bankside and her adaptation of 'The Ghost Sonata' by August Strindberg, which gained her an Off West End Award nomination for Best Director.
Recent directing credits inc: an open air production of 'The Taming of the Shrew' at Cannizaro Park Wimbledon and a new writing play by Naomi Westerman, 'Des Res', that was commissioned for The Wandsworth Fringe.
Forthcoming projects inc: i adapting and directing a contemporary take of Shakespeare's 'The Tempest' and directing 'The Basset Table' by Susan Centlivre as part of The Rose Playhouse's Salon Season, a celebration of female Playwrights from the Restoration with six female writers, six female directors and all female casts.
We are happy to announce our two judges for 2016.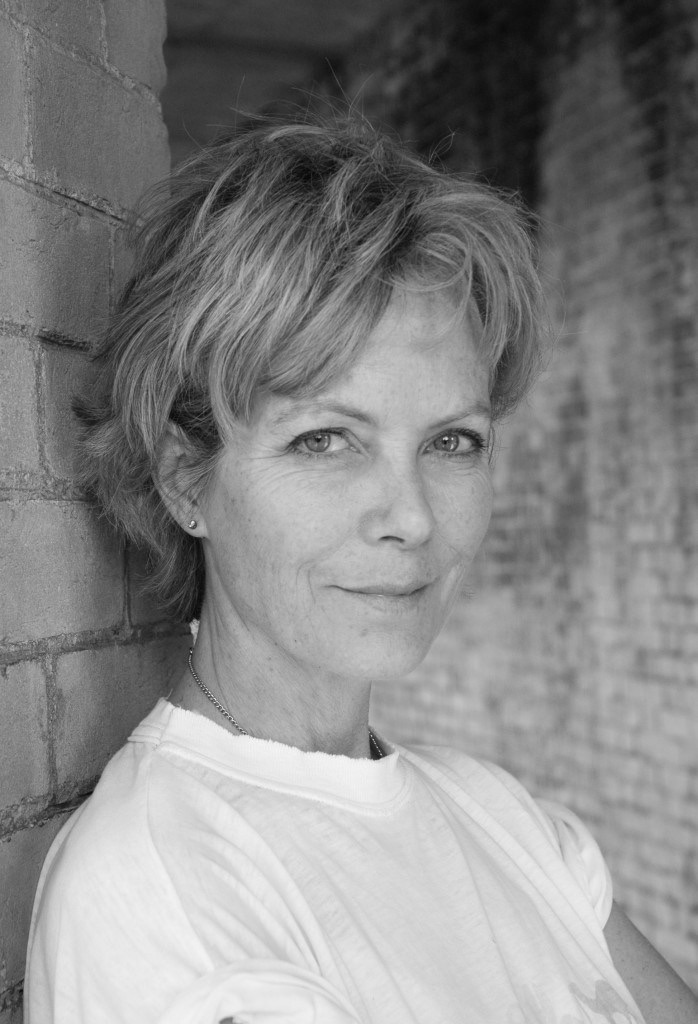 Jenny Seagrove
As our judge for three of our Drama Awards, we asked Jenny again because with her background and years of experience, her comments have always been so relevant ,positive and encouraging for our writers, who have each told us of their gratitude.
Jenny trained at Bristol Old Vic Theatre School.
Theatre experience includes: How the Other Half Loves (Theatre Royal Haymarket), The Country Girl (Apollo),Volcano (Vaudeville); Bedroom Farce (Duke of York's); A Daughter's a Daughter (Trafalgar Studios); Pack of Lies (UK tour); Absurd Person Singular (Garrick); The Letter (Wyndham's); The Night of the Iguana (Lyric); The Secret Rapture (Lyric); The Constant Wife (Apollo and Lyric); The Female Odd Couple (Apollo); Brief Encounter (Lyric); Hamlet (Ludlow Festival); Hurlyburly (Queen's, Peter Hall Company); Dead Guilty (Apollo); The Miracle Worker (Wyndham's); Present Laughter (Gielgud);King Lear in New York (Chichester Festival Theatre) and Jane Eyre (Chichester Festival Theatre).
Film Experience includes: Another Mother's Son, Zoe, Don't Go Breaking My Heart, The Guardian, A Chorus of Disapproval, Appointment with Death, Sherlock Holmes – The Sign of Four, Local Hero, Miss Beatty's Children, Nate and Hayes, Tattoo, To Hell and Back in Time for Breakfast and A Shocking Accident (Oscar for Best Short).
Television experience includes:Identity, Lewis, Endeavour, Judge John Deed, Casualty, Peak Practice, Deadly Games, The Eye of the Beholder, Incident at Victoria Falls, Magic Moments, Some Other Spring, The Betrothed, Hold the Dream, In Like Flynn, Killer, Lucy Walker, A Woman of Substance, Diana, The Woman in White and The Brack Report.
Jennyisalso a trustee of the Born Free Foundation and is a founding trustee of Mane Chance Sanctuary.
Andrew C Wadsworth
Andrew was a brilliant director in our award in 2015. He has had many years of experience in drama for the Theatre and TV and says"that recognizing a good script is essential for any actor and director"
West End: Kiss Me Kate Olivier Award Nomination Best Actor in a Musical, Javert in Les Miserables, Judas in Godspell, Songbook, Anthony in Sweeney Todd, Curley in Oklahoma, Nigel in Pass the Butler, the original Eddie in Blood Brothers, Sky Masterson in Guys and Dolls, Lt Joe Cable in South Pacific, Spencer Wylie in Betrayal of NoraBlake, Alderman Fitzwarren in Dick Whittington, Zipp, Georges in Marguerite and The Go Between.
National Theatre: Andrew in Coming into Land, Tony Lumpkin in She Stoops to Conquer, Julien in Martine, Adam Adam in Rough Crossing, Sky Masterson in Guysand Dolls and Dolabella in Anthony andCleopatra. For Music Theatre London: The Don in DonGiovanni, Papageno in Magic Flute, The Count in Figaro, Germont Pere in LaTraviata and Alidoro in La Cenerentola.
Other theatre: Captain Hook in Lost Boy at Charing Cross Theatre, Juan Peron Evita national tour, Dick Barton Special Agent. one man play Nymphs and Shepherds (Etcetera), Twelfth Night (Edinburgh), Right Royal Farce (Kings Head), Lady and the Tiger (Orange Tree Richmond). Radio Times (Watermill Newbury)
TV:Victorian Scandals (Granada), PeakPractice (Carlton), Wings (BBC) Radio: The Lorenzaccio Story and the award winning Killing Maestros.
As director:Aladdin Milton Keynes Theatre , A Bowl Of Cherries Charing Cross Theatre. Nativity in Creakebottom Slingshot Theatre, A Comedy of Arias Jermyn Street and Kings Head, Assassins, Sauce for the Goose, Threepenny Opera, The Mystery of Edwin Drood, Sweeney Todd, Man of La Mancha,This Thing Called Love, Billy, four short films 'Stories of 2016' and BOO. Resident Director Zipp (Duchess) and Dick Barton (National Tour),
Andrew created and directed a short film Home about homelessness in London which had its first screening at The Tricycle Theatre and was shown at the Houses of Parliament in April 2016.