Drama Writing Awards 2018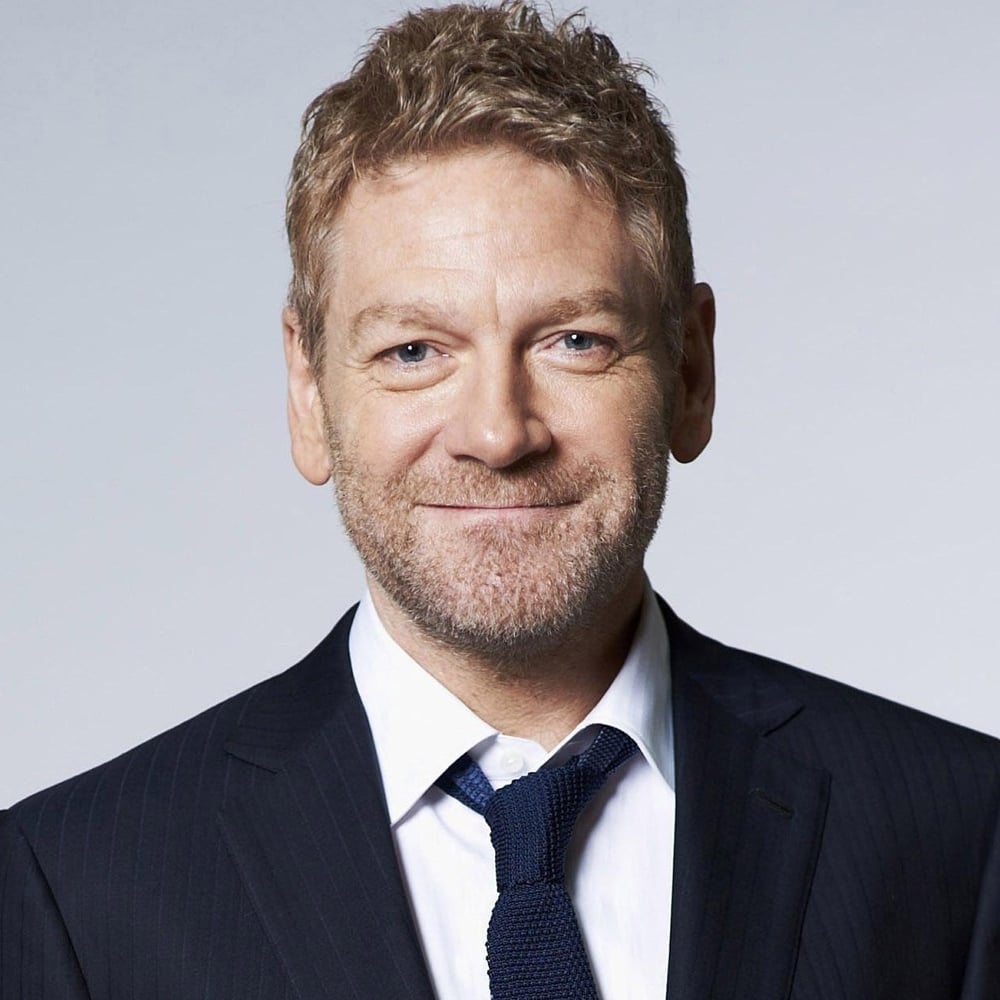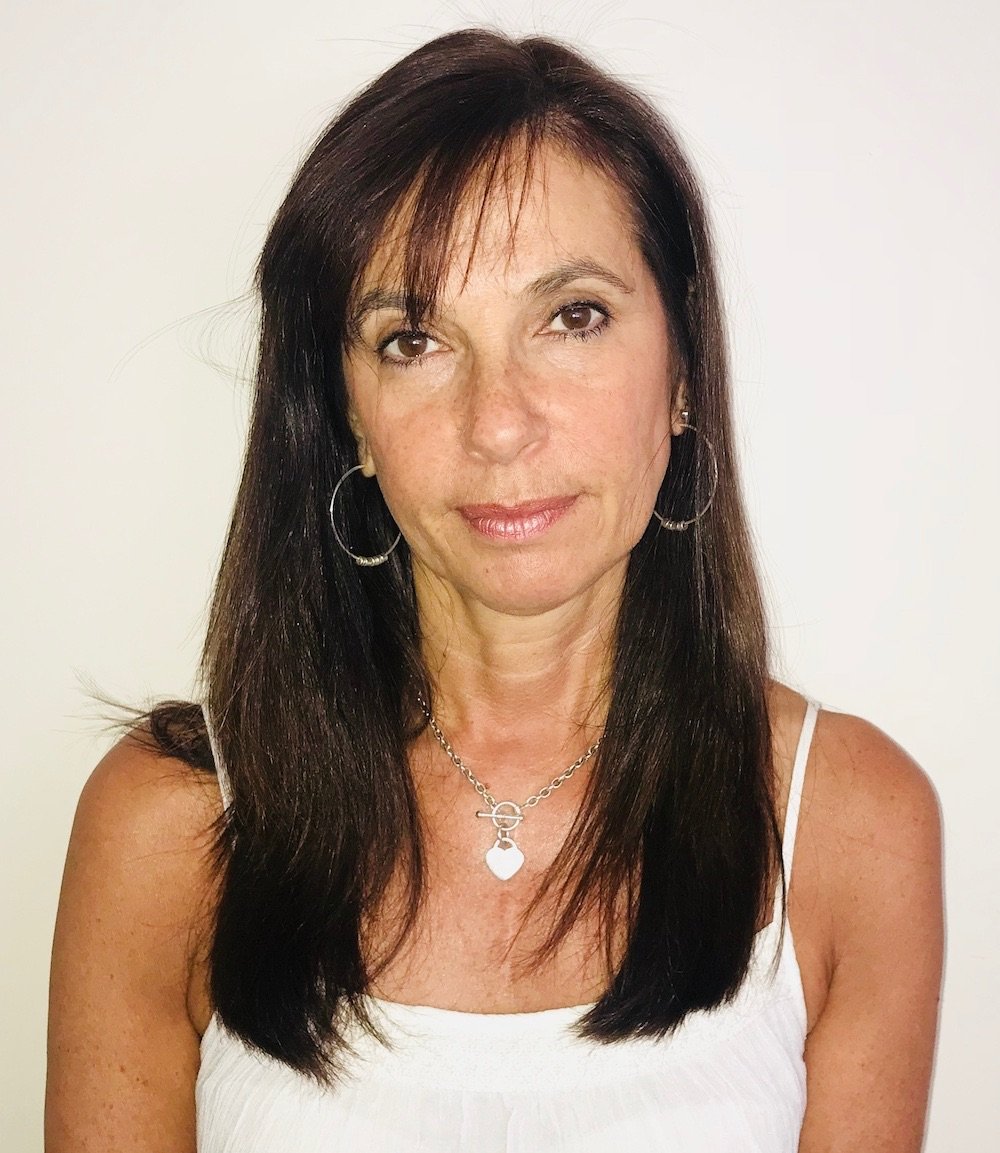 PINEWOOD HOSTS SILVER SCREEN BALL
THE WINDSOR FRINGE KENNETH BRANAGH AWARD are proud to announce that the Castelli Award for Creativity was won by Amanda Noar for directing The 'Clay Kickers Chorus' by Kevin McMahon. One of the three finalists in our 2018 Drama Writing Competition, Amanda says "It was a huge honour to win the award and I want to say a big 'Thank You' to everyone at the Windsor Fringe for helping to make it all possible". We'd like to thank her for creating such a brilliant performance.
CONGRATULATIONS TO OUR DRAMA AWARD WINNER

CONGRATULATIONS TO OUR WINNING WRITER David Visick, who won our award with his very first play. At our Awards Ceremony a packed full house audience waited with tense anticipation, after the very high level performances of our three finalists and our Judges Joan Lane & Pete Gallagher reading their comments, for our chair, Karen Darville, to open the sealed envelope & announce the winner.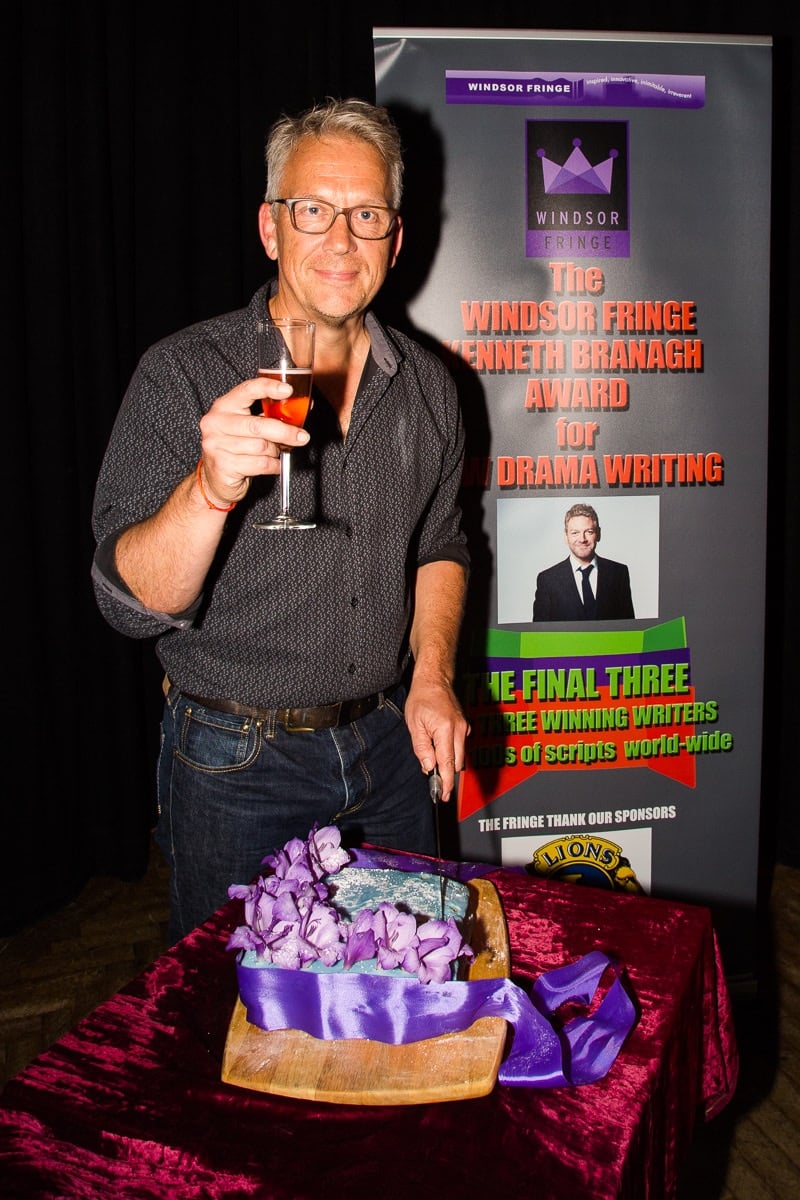 MESSAGE FROM OUR WINNER
How many opportunities does a first-time play writer like me get to see their work professionally produced in front of over 300 people? That's the fantastic thing about the Windsor Fringe Kenneth Branagh New Drama Writing Award – it's open to everyone, and it's judged anonymously, so if your script is good enough you could find yourself taking the same incredible journey I've been on over the past few months.
I'd have been happy to make the long list, let alone the top three. Working with our director Paula Chitty and the cast in rehearsals taught me so much about the collaborative process that took my words and turned them into magic on the stage. I had goosebumps every night, and I can't thank them enough for bringing their skills and experience to the project.
I want to thank the Windsor Fringe organisers and the readers who sift through hundreds of scripts every year and select just ten for the judges to choose from. It's an amazing competition and I'm so proud to have been a part of it this year.
To anyone who's got a good idea and a laptop; write, edit, write again, and get your script in shape for next year's awards. It's been amazing, and long may it continue.
Thank you
David Visick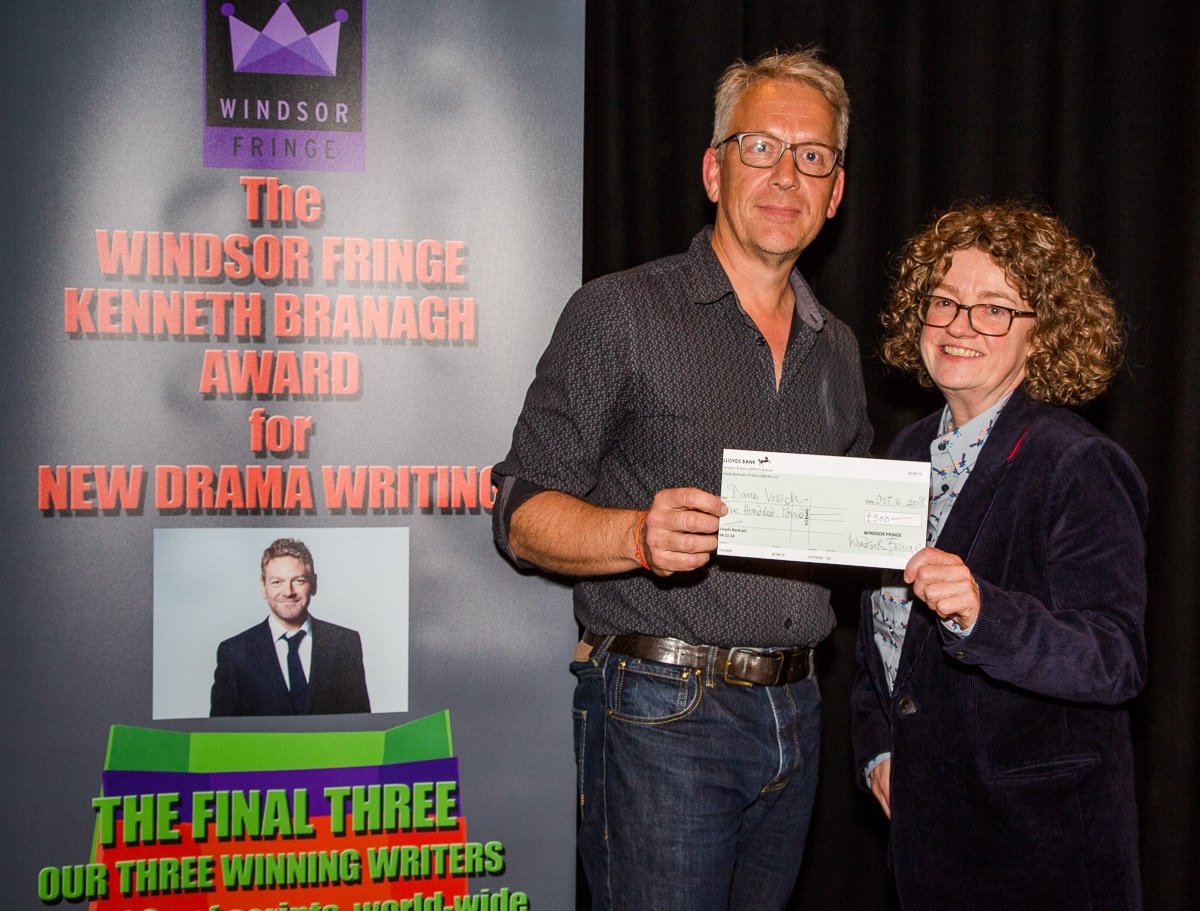 Winning writer: David Visick with Fringe Chair: Karen Darville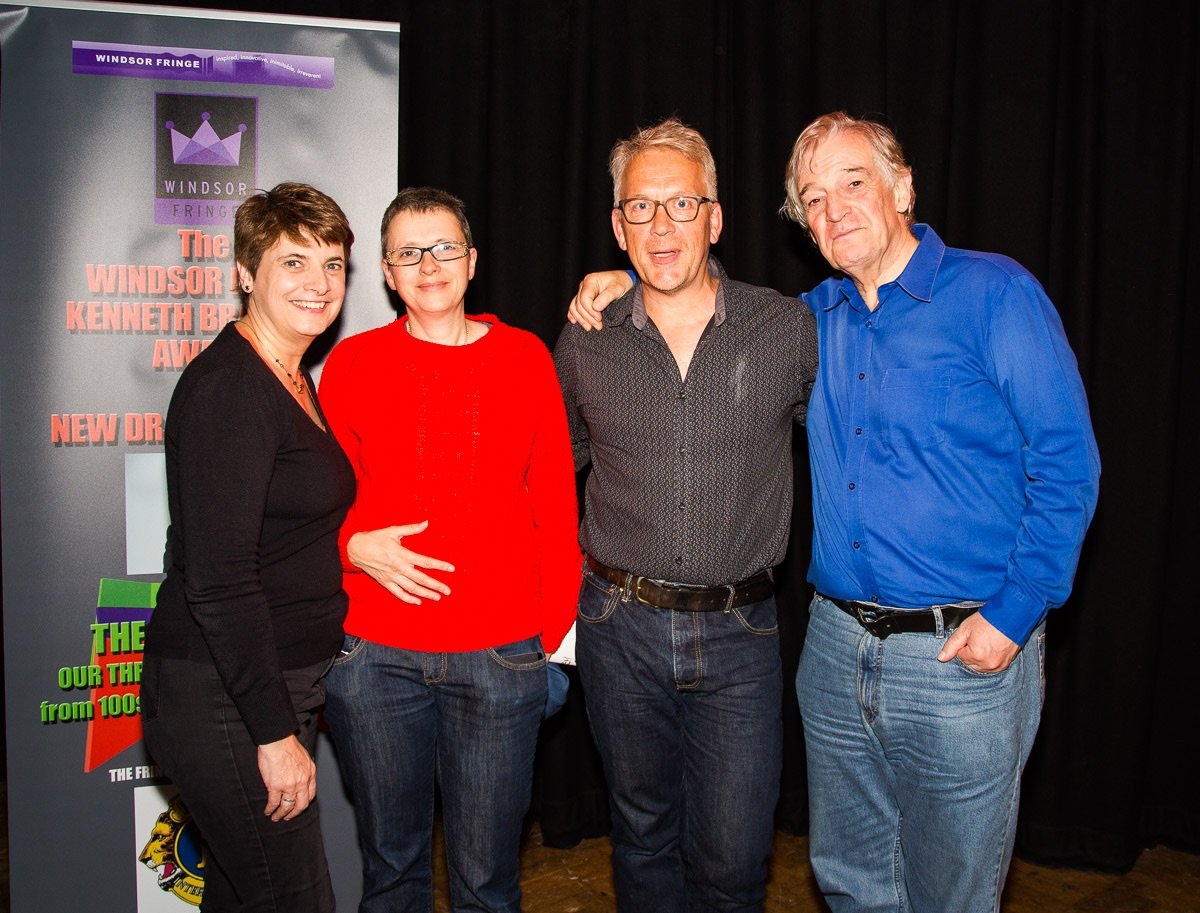 Winning play "Waiting for Hamlet": Liz George, Paula Chitty (Director) David Visick (winner) & Edmund Dehn.
JUDGES COMMENTS ON WAITING FOR HAMLET - PETE GALLAGHER
This intrigued me greatly as it is clearly borne of a love for the source material and perhaps an equal love of Stoppard-esque wordsmiths! A cleverly constructed and witty take on quite a well-worn premise – that of the purgatory waiting room – it serves not only to highlight the foolishness of privilege by using the ultimate status pair of the King and the Fool, but also cocks a small side-sneer at the self-importance of actors by highlighting the disappearance of reputation as is so often seen with a decline in popularity in this media-driven age. The quest for immortality is still alive…and just as pointless as ever…unless what you are leaving behind is truly positive and beneficial to mankind.
I discovered whilst teaching that if left to their own devices whilst devising a dramatic piece, up to 80% of the TV generation will end up with a play that focuses on drugs, homelessness or teenage pregnancy. These are seen to be the subject core of a truly melodramatic entertainment industry – almost ancient Greek in its striving for tragedy at all costs - and they often call upon the premise of 'relevance' as their defence. In fact is can be quite the opposite; these subjects are covered so much that sadly they have lost much their relevance, disappearing as they can within an ocean of overkill. That is why a play that deals with possibly the finest example of dramatic text ever, coupled with an uncomfortable and reluctantly valued relationship alongside exploration of inner demons, is actually so much more relevant – it has taken itself back to a place of story-telling coupled with a bigger message for discussion and analysis and not just left us with a dutifully responsible afterthought of '…If you have been affected by the content in tonight's episode…'.
The cruel exposing of the frailty of the once mighty King alongside the undoubted wisdom of the ever-ridiculed Fool only serves to reinforce what we secretly know; that we can learn so much from the mouths of the innocent as they have no space for neuroses and psychobabble. Having said that, as the Fool's argument becomes more logical and its structure takes shape as the play progresses, we realise that anything that is built on a basis of wisdom is probably worth exploring, and ultimately knowing when to let go is a valuable virtue. Knowing you are on solid ground in an argument is often enough for the wise and trying to move the unmovable can be a thankless task.
JUDGES COMMENTS ON WAITING FOR HAMLET - JOAN LANE
In limbo, the dead King Hamlet and his fool Yorick have very different ideas about the King's intention to return to Kronenberg Castle to speak to Prince Hamlet.
A very clever play, humorous and skilfully written . Funny and witty Waiting for Hamlet might be perceived by some as irreverent, but if well-directed, it could be memorable.
In the after-world, betwixt earth, heaven and Hell, King Hamlet and his fool Yorick exchange banter. The dead king is determined to return to Elsinore to speak to his languid son Hamlet and ignite in him sufficient anger to kill his murderous, usurping Uncle. Yorick, the King's fool, endeavours to dissuade the King from returning to earth, by suggesting several possible resulting scenarios, but ultimately fails.
This is worthy of being one of the top three plays.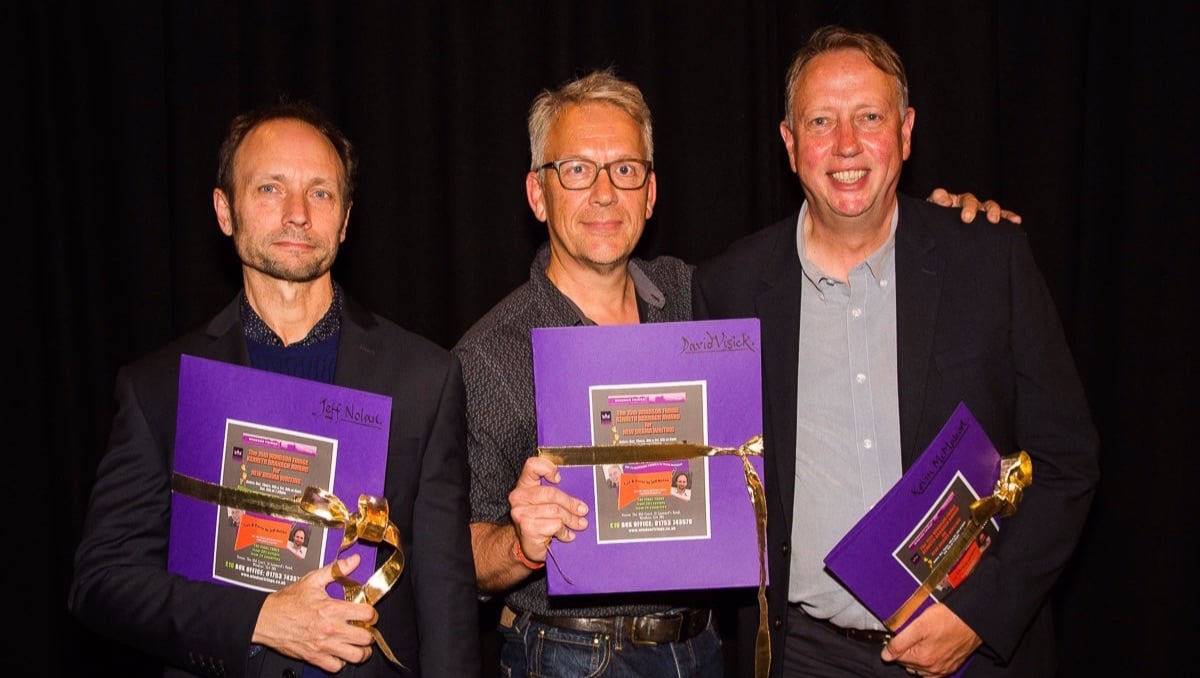 Three finalist writers Jeff Nolan, David Visick (winner) & Kevin McMahon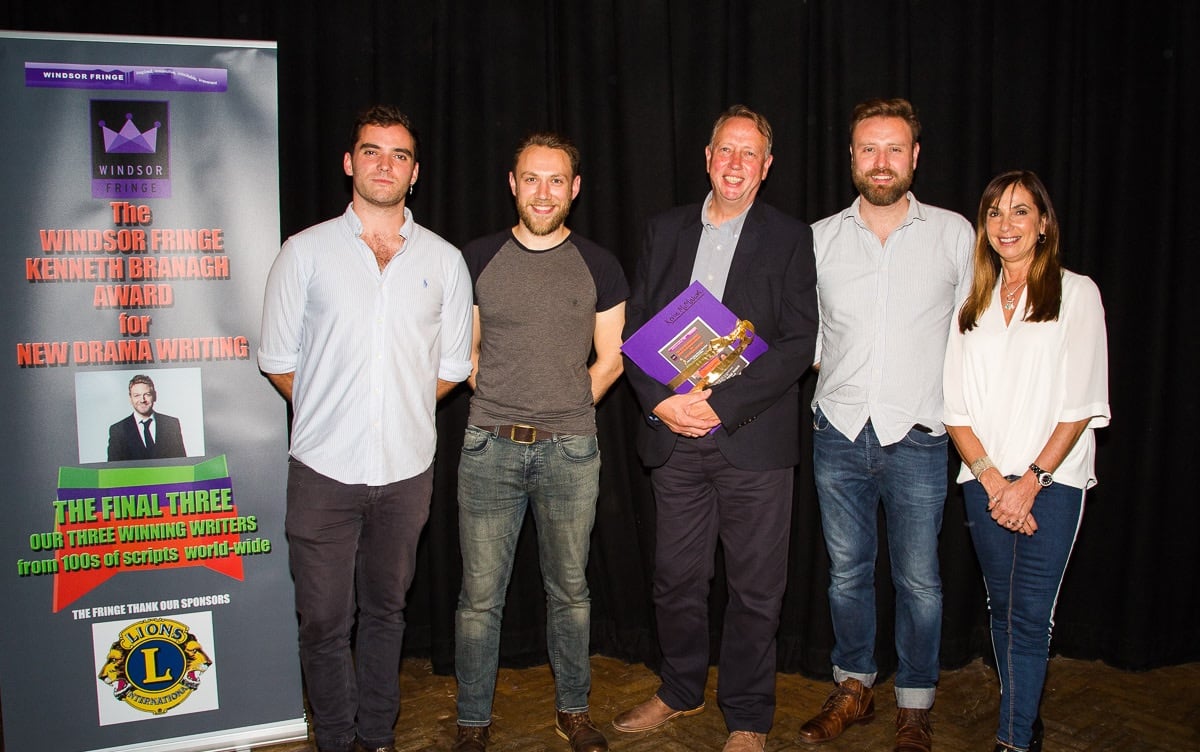 "The Claykickers Chorus" Reece Richardson, Jordan Turk, Kevin McMahon (writer) Simon Pontin, Amanda Noar (director)
Message from Kevin McMahon
It has been an enormous privilege to have been a finalist in such a prestigious competition.The opportunities brought with it have been immensely enjoyable and valuable. From working with experienced and talented directors and actors, to meeting and discussing work with my fellow finalists, the benefits to my own writing will be inestimable.
I would like to thank the Fringe Committee, judges and readers, staff at the Old Court Theatre and large numbers of knowledgeable audience members for an unforgettable experience.
Thanks to you Ann Trewartha for your guidance and help and, of course, for kind words about "The Claykickers".
Best wishes
Kevin McMahon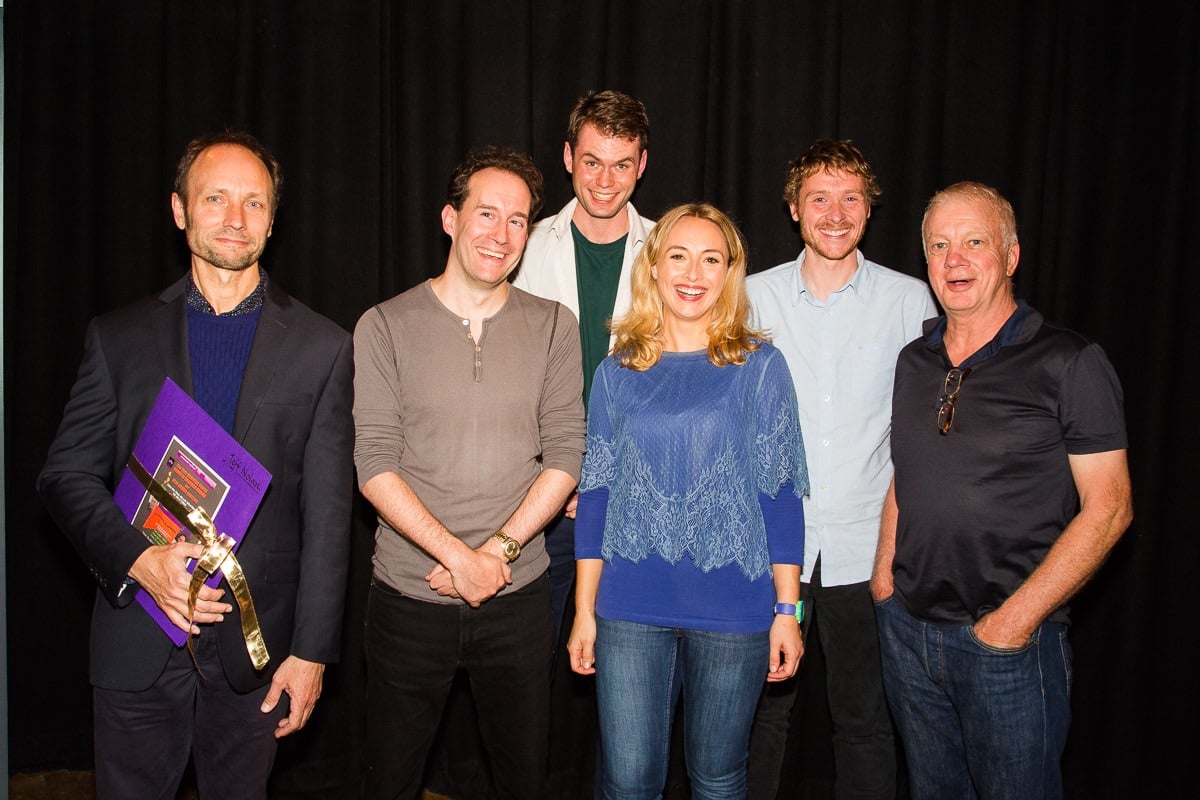 "Cut & Paste" Jeff Nolan (writer) Edwin Flay, Orlando Gibbs, Reanne Farley, David Anderson (director), Kim Wall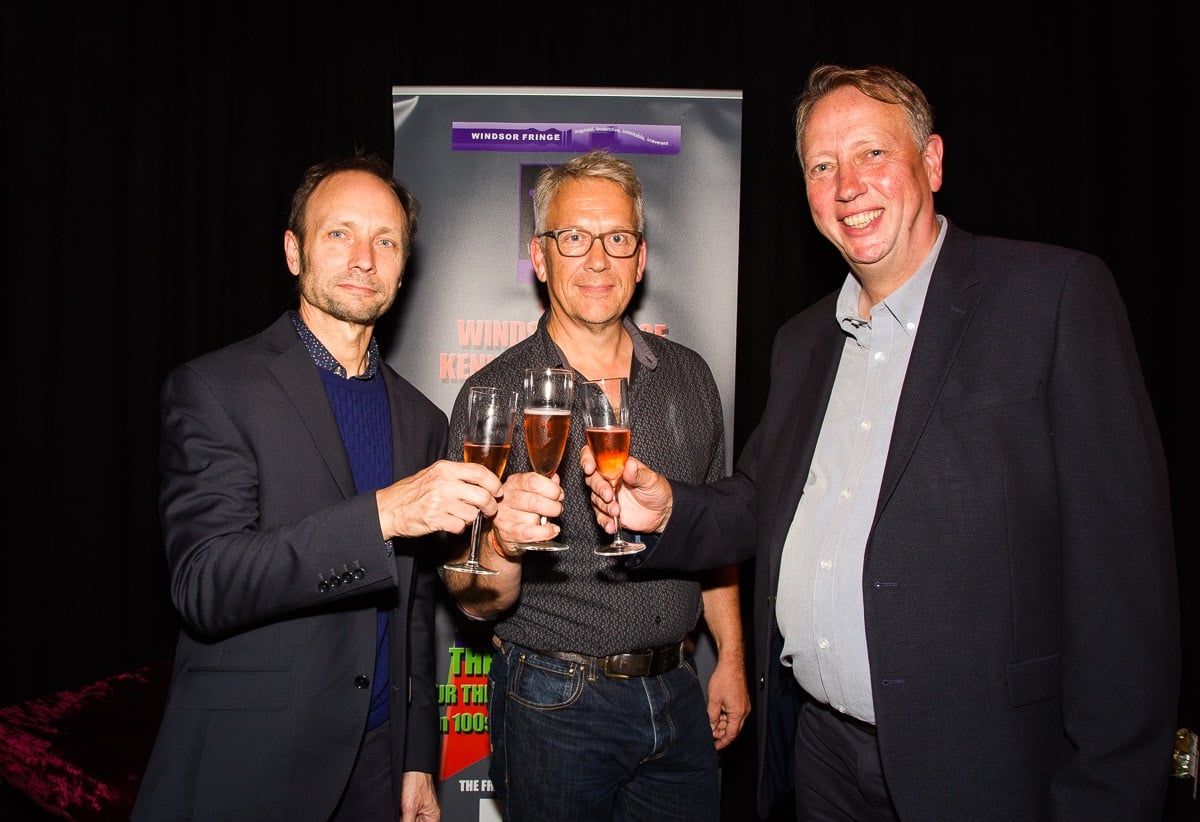 Three writers with bubbly: Jeff Nolan, David Visick (winner), Kevin McMahon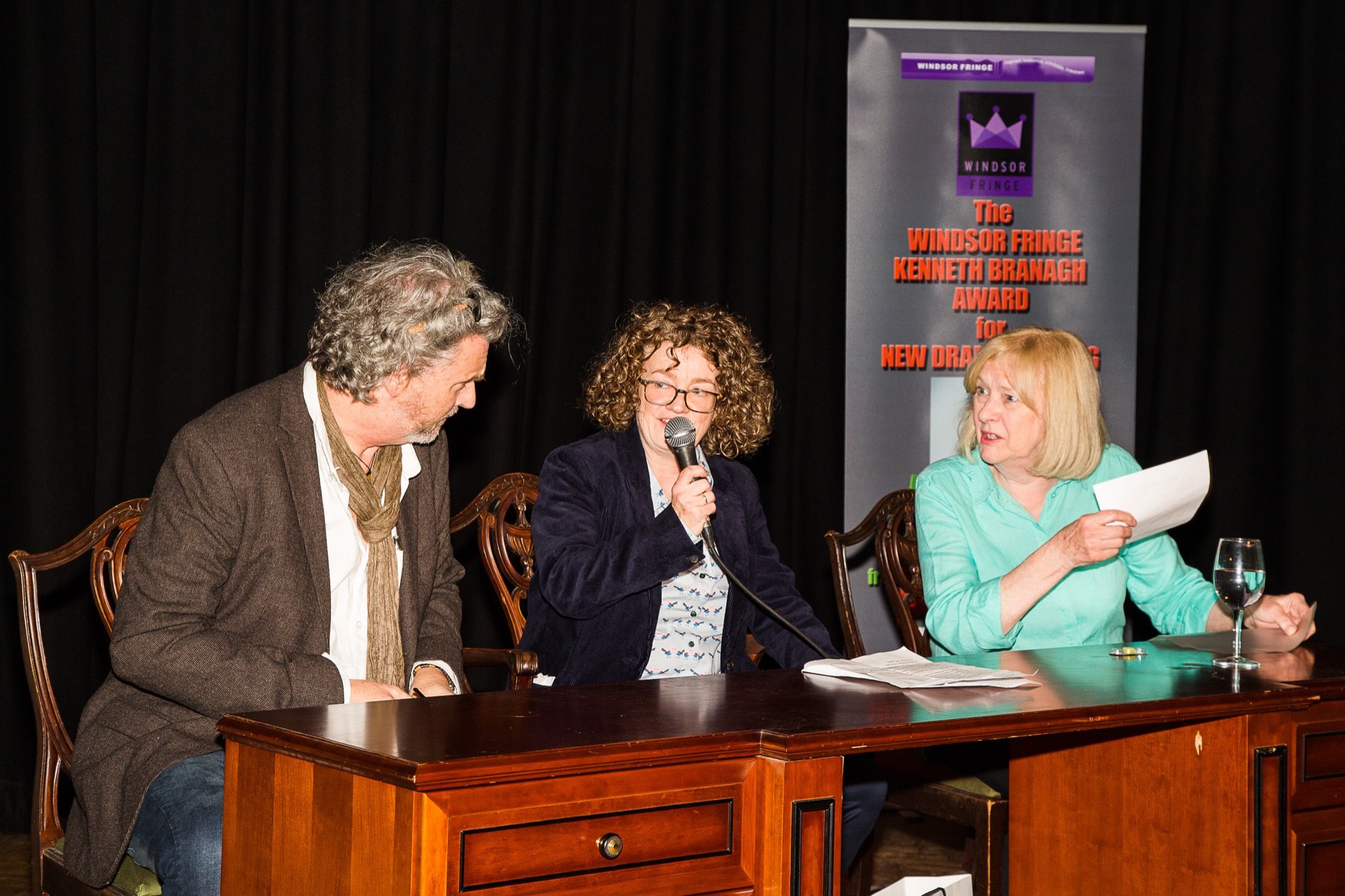 Judges Pete Gallagher & Joan Lane with chair, Karen Darville
For the play CLAYKICKERS CHORUS...
Reece Richardson:
Reece trained at The Royal Central School of Speech & Drama & the National Youth Theatre.
Theatre Credits inc: The Tempest (The Lord Chamberlain's Man) Up'n' Under, Oh What a Lovely War (Oldham Coliseum) The Tempest & Othello (Stafford Gatehouse) Closer (Black Box Theatre York) Home & Beauty, The Importance of Being Earnest, The Lady in the Van, A Little Night Music (Pitlochry Festival) Macbeth (Young Shakespeare Co)Virtual Heroes (Vienna's English Theatre) No Naughty Bits (Hampstead) The Man of Mode, Oresteia, As You Like It, King Lear, The Lightning Play, Mad Forest (RCSSD)
Film inc: Hamlet (Globe Research Dept) The Old Man of Waterloo (History in the Making) Dreaming of Peggy Lee (BIG MOP Productions) Reece is represented by Hilary Gagan Asss.
Simon Pontin:
Simon studied at The Royal Academy of Music, supported by the Ruby and Will George Trust.
Credits include: End of the Rainbow (UK tour), A Little Night, Home & Beauty and The Lady in The Van (Pitlochry Festival), Happy Warriors (Upstairs at the Gatehouse), Free As Air (Finborough Theatre), Iolanthe (UK tour), Housewife 49 (The Old Laundry Theatre Bowness-on-Windermere), Oliver Twist (TNT Theatre, European Tour), Promise (an adaptation of Chekhov's Three Sisters - The Rosemary Branch Theatre), The Hired Man (New Perspectives UK tour and New York at The Brits Off-Broadway Festival). The Magic Flute (Bikeshed Theatre), A Funny Thing Happened On The Way To The Forum (The New Wolsey) The Winter King (Derby Playhouse,) Flahooley (Sadler's Wells) and Housewive's Choice (Forest Forge and Oxon Theatre Co).
Jordan Turk:
After growing up in Dunfermline, Scotland, Jordan trained at The Manchester School of Theatre, graduating in 2014. He has since worked in Theatre, Film & Commercials in Scotland, Swindon, Derby, London & Budapest. In 2017, he had his feature film debut in Mary Queen of Scots, starring alongside Saoirse Ronan & Jack Lowden. Directed by Josie Rourke & produced by Working Title, the UK release will be Jan 2019.
Jordan is represented by Byron's Management
For the play Waiting for Hamlet...
Edmund Dehn:
Stage credits inc: Prospero 'The Tempest', Job 'The Book of Job', Becket 'Murder in the Cathedral', MacHeath 'Beggars Opera', Coriolanus 'Coriolanus' & Subtle in 'The Alchemist'; 'Last of the Red Hot Lovers' (English Theatre of Hamburg), 'Snow White' (Phoenix, W. End), 'King Lear' (with Sir Anthony Quayle), 'The Bends of the Danube' (Merlin Theatre, Budapest), 'Cosi' (Kings Head) 'The Representative' & 'Sommer 14: A Dance of Death' (Finborough). In the last 18 months.
Recently: Winston Churchill, 'The Play's The Thing' Milton Keynes, Ernest Hemingway 'Death of a Hunter', a one Man Show, at the Finborough & Krapp in 'Krapp's Last Tape' for Elysium TC in Durham. He is known for his international hit internet portrayal of popular worldwide cult figure Judge Minty (Best Action Film and Audience Award Wasteland Festival 2013).
TV credits inc: Robert H Jackson 'Speer und Er' (Bavariafilm), Carlo 2 series of 'The 10%ers' (Carlton TV) and Gumboil in 'Knightmare' (Anglia TV).
Films inc: 'Spoon' (with Rutger Hauer), 'Brothers Of War', 'Olive Green', 'With Love From Suffolk', 'Cradle of Fear', 'Lovelorn' (Best Supporting Actor LA Reel Film Festival 2009), 'Junta' & 'Afterlife' (Cannes Film Festival Shorts 2014 & 2015). Edmund is also a successful voice actor for commercials, games and audio books - he was the sole reader on the unabridged Gormenghast Trilogy.
For the play Cut and Paste...
Reanne Farley:
Reanne trained at Queen Margaret University in Edinburgh where she gained a BA in Acting (with distinction).
Television credits include: Shetland (BBC), Coronation Street (ITV) Emmerdale (ITV), Holby City (ITV), Eve (BBC), Father Brown (BBC), River City (BBC Scotland), Armchair Detectives (Tiger Aspect), Snowden & Margaret (Channel 4) and The Last Detective (ITV).
Theatre credits include: Arsenic & Old Lace (PW Productions No.1 Tour), Moon the Loon (James Seabright Productions), Martha (Battersea Arts Centre), The Open Couple (The Netherbow), The Comedy of Errors (Stafford Gatehouse), Cinderella (Salisbury Playhouse), Jack & the Beanstalk (Northcott), Game Plan (English Theatre of Hamburg) and Serve Cold (Edinburgh International Festival).
Film credits include: Schemers (Riverman Productions), Fourever (Betsy Group Productions), Take Your Partners (BFI/Arpeggio Pictures), The Other Amy (Pinkie Films), An Unkind Word (Nailed Films) and The Appraisal (Superior Optical).
Kim Wall:
Theatre credits inc: Deathtrap (Salisbury Playhouse), Life of Riley, Communicating Doors, Arrivals and Departures, Farcicals (Scarborough and New York), Wild Oats (Bristol Old Vic), Moonlight and Magnolias (Newbury), Look Back in Anger (Cambridge), Julius Caesar, The Merchant of Venice (Ludlow Festival), Bouncers (Swansea), Absurd Person Singular, A Chorus of Disapproval, Richard 111 (Derby), Man of the Moment, Romeo and Juliet, Private Fears in Public Places (Northampton), The Play What I wrote (National Tour), Tess of the D'Urbervilles, Tom Jones (Coventry), Scissor Happy (West End).
TV Credits inc: The Tracy Ullman Show, Plebs, Chewing Gum, Not Going Out, 2012, The IT Crowd, People Like Us, Nighty Night, Big Train, Armstrong and Miller, The Harry Enfield Show, Only Fools and Horses, Doctors, EastEnders, 100 Days of Ukip, Pulling, Holy Flying Circus, The Long Walk to Finchley, Sir Gadabout, Angelos, Kiss Me Kate, Casualty.
Films inc: War Zone, Lost Weekend, The Voyage of Dr. Dolittle.
RADIO: Numerous broadcasts as part of the BBC Radio Drama Company including; Listen Against, People Like Us, Think the Unthinkable, Chambers, 1984, The People's Passion, Weekending, The Archers, The Mark Steel Solution.
We are pleased to announce the three winning scripts received from 301 submissions received from 24 countries and evaluated anonymously by our 45 readers and the short-list of ten by our two judges, Joan Lane & Pete Gallagher.
'The Claykickers Chorus' Kevin McMahon (Manchester)
'CUT AND PASTE' Jeff Nolan (London)
'Waiting for Hamlet' David Visick (W. Sussex)
The other short-listed ;
'The Good Daughters' by Callie Cooper,'
'Shards' by John Barron,
'Let them Eat Cake' by Marjorie H Morgan,
''The Final Act of Gratitude' by Sally Merriott,
'Aspects of Betrayal' by David Pollard,
'Sunflowers' by Eilish Mullane
'An Agreeable Arrangement' by Suzanne Ellison.
All three plays will be performed nightly during the Fringe Festival on October the 4/5/6th at The Old Court Windsor, when the overall winner of the £500 prize, will be announced at the Awards Ceremony after the last performance.
Three Winning Writers 2018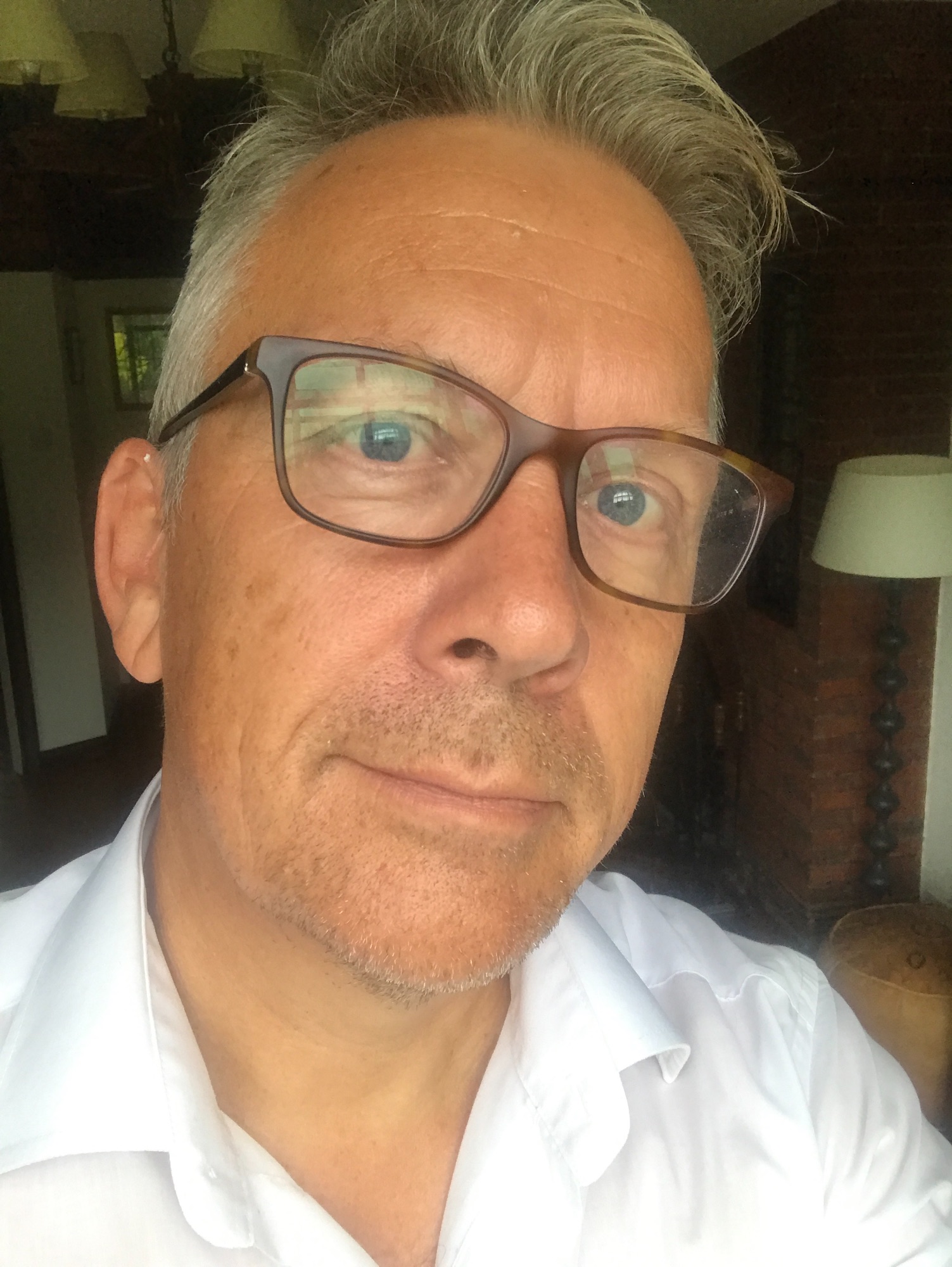 DAVID VISICK
David is a Director of Communications but describes himself as a Serial Dabbler, having written songs, then children's stories, then a blog (My Homework Ate The Dog) and a book (Farrow & Ball will be named in Our Divorce) 'Waiting for Hamlet' is his first play.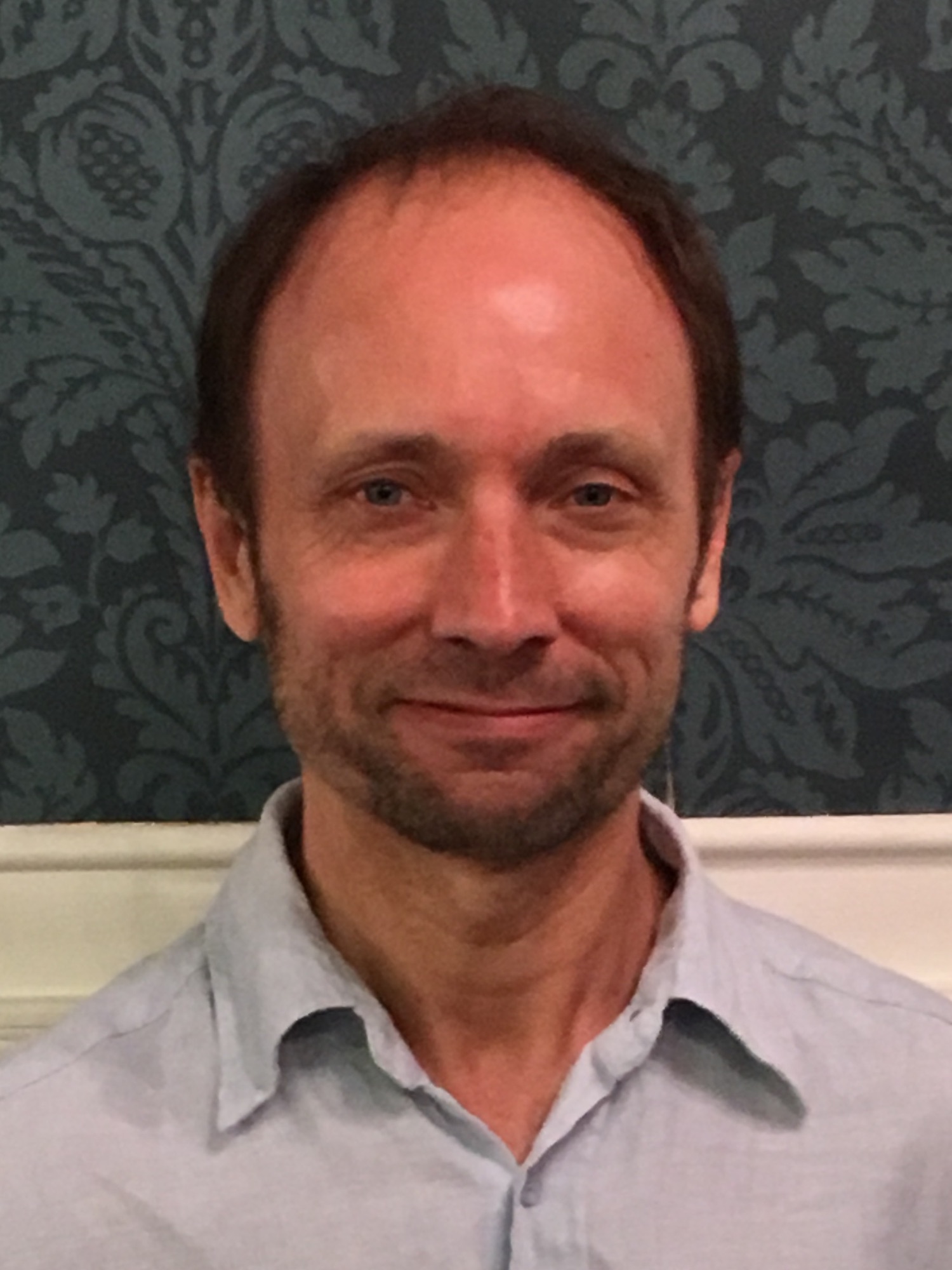 JEFF NOLAN
Jeff is an assistant duty manager at The Theatre Royal Haymarket. He has been writing for many years, moving to London from Australia in 2002. He is an amateur writer, whose credits inc: 'The Next Big Thing' (Sydney) 'Lights Out' (Off-Cut Festival) 'The Twins' (XY Festival Battersea 503) 'Leaving Emily' (Steyning Festival) 'The Eulogy' (St James Theatre London and 'The Operation' (Drayton Arms Theatre'. After entering our Branagh Award several times, making the short-list once, he's delighted to be one of the three finalists.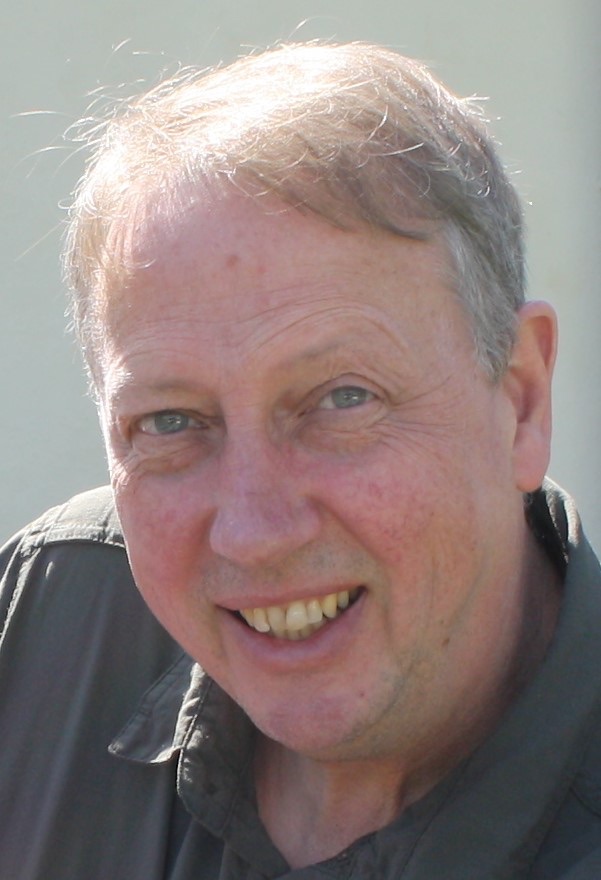 KEVIN McMAHON
Kevin is an amateur playwright and poet, who has also achieved some critical acclaim for short stories. A former winner of the "New Writing Award" at the Listowel Writers' Week Festival in County Kerry, Ireland, he has had stories short-listed for several other awards, and published in anthologies, including "The Best of The Short Story, Volume 2" 2017. He is a member of the Manchester Irish Writers' Group, and in 2013 co-edited a collection of the group's monologues entitled "Changing Skies," reflecting the impact of Irish immigration to Manchester. Several of his scripts have been performed in the Manchester ADP "Scripts Aloud" events, and a number have been staged elsewhere in the country. His poetry has been published in various collections and literary magazines, and broadcast by the BBC. After a career teaching English, he retired from his post as a College Principal and works part-time as a Forest School Leader, working with children with complex learning difficulties.
Amanda Noar directing CLAYKICKERS CHORUS
We're very fortunate to welcome Amanda to directing for our our Drama Award.
Amanda has worked extensively in theatre, television and film, as an actress, dancer, singer and as a producer, director, choreographer. We're just concentrating on her directing work She has not only enjoyed appearing in, but also directed many pantomimes including, Aladdin, Jack and the Beanstalk, Dick Whittington, Peter Pan & Cinderella.
For "Impact" Amanda has produced, directed and choreographed many award-winning productions, including, Made In Dagenham, The Full Monty, Sweet Charity, The Producers, Annie, Hot Mikado, Seussical, Fame, Oliver, Fiddler on the Roof, The Wiz & Summer Holiday, at Artsdepot, North Finchley. She has also directed, The Boy Friend, Bye Bye Birdie, Little Shop of Horrors, Annie and Best Little Whorehouse in Texas at the Millfield Theatre, Edmonton and The Pajama Game, Annie & The Boyfriend for Alyth Academy in Temple Fortune, N.London.
Amanda has directed, assisted and taken workshops for The London School of Musical Theatre and was course director for their part time course.
She produced and directed a sell-out production of Stepping Out in the studio theatre at the Artsdepot, Finchley, followed by a "back by public demand" production of Stepping Out at Upstairs at The Gatehouse, Highgate. Most recently, she was assistant director for the debut of a new play, The Happy Warriors, at The Gatehouse.
For the past 8 years, Amanda has directed a number of corporate videos for a top City law firm and has taken her own drama based workshops for training purposes into many different companies.
In her 'spare time' Amanda coaches privately, adults and children in public speaking, drama, LAMDA exams, musical theatre and dance, for school interviews, auditions or just for building confidence & fun.
For more information please contact [email protected]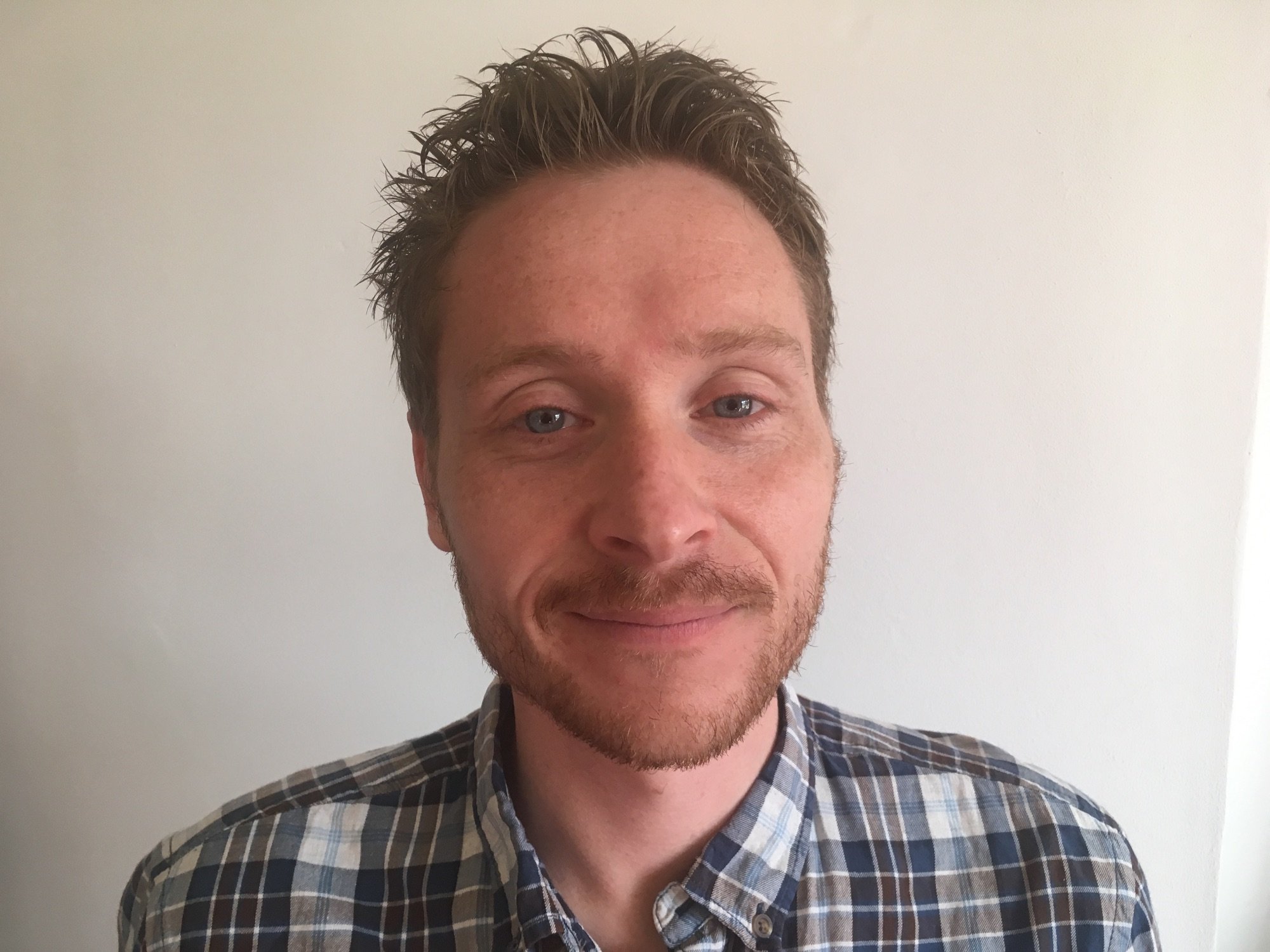 David Anderson directing CUT AND PASTE
David absolutely fell in love with the script of CUT AND PASTE and is excited to direct it. We welcome him on board.
He has: MA Filmmaking from The London Film School and a BA Hons, Film & TV Production from The University of Westminster. His creative journey began by acting on stage but he switched to production, working as a Student Director on the school's final production. During his undergraduate degree he studied drama at QUT in Brisbane Australia, then was awarded a skillset bursary to study at the London Film School and was very fortunate that Ken Loach agreed to be his mentor - the only time he has undertaken this role. He spent time in the casting process and worked with Ken on set for The Angel's Share. At film school he ran a weekly directing workshop with Richard Kwietniowski (Love and Death on Long Island, Owning Mahowny) and was selected as one of three directors to attend a Script to Screen workshop in Edinburgh led by Douglas Mackinnon (Line of Duty, Sherlock) in which directors worked with students studying at all the UK drama schools.
Short Film Credits inc: Saturday played at The London Short Film Festival, Bratislava International Film Festival & winner at The International Film Festival etc and has been bought by AMC for distribution on their Sundance Channel, and by Shorts International. A feature-length version of this project was selected on the EU MEDIA-funded 'Low Budget film forum' in Paris; also mainly realist dramas featuring strong performances. Best of Britain, a short film made for £500, screening at The London & Norwich Film Festivals. Several actors have won awards for their work in David's films. His two most recent films, George & The Dragon and An Encounter, are currently being submitted to festivals.
Other Credits inc: documentaries, charity films and promotional videos. David has been invited to shadow on BBC's daytime drama Doctors and will direct a block of three episodes. He created the outreach department at LFS, providing free filmmaking education to young people from disadvantaged backgrounds, and has taught workshops in Wormwood Scrubs prison.
Recent Credits inc: working with To The Moon, producing publicity videos for Tristan Bernay's Old Fools at Southwark Playhouse, and Fuller's Shakespeare in the garden summer tour.
Paula Chitty directing WAITING FOR HAMLET
Paula is a Freelance Director - Designer – Producer. She has twice, very successfully, directed plays for our Drama Award and we're pleased to welcome her back.
She recently premiered Lily and Bear, a new musical for children at The Albert Hall (www.lilyandbearproductions.com) and recently staged theatre and opera productions in London at The Kings Head Theatre, The Arcola Theatre, Upstairs at the Gate House, Brockley Jack , White Bear Theatre and The Arts Theatre, West End. She was assistant director at The Royal Opera House and now runs irrational theatre (www.irrationaltheatre.co.uk) which produces accessible, colourful, original adaptations of operas, new writing and classics. She has directed and designed over 40 productions in London and on regional tour…. from Mike Leigh to Shakespeare and Puccini to Menotti.
Please visit www.irrationaltheatre.co.uk/cv for a full CV
JOAN LANE & PETE GALLAGHER: OUR JUDGES COMMENTS FOR 2018
It was a privilege to read, assess and judge the ten short-listed scripts for the inspirational 'WINDSOR FRINGE KENNETH BRANAGH AWARD 2018' The standard of writing was high, making the process a joy. The fact that the entries this year came from 24 different countries, shows how prestigious the Award is deemed to be. Whilst mankind shares physical features, individual imagination cannot be matched. The ingenuity of each writer was exciting to discover and the entertaining story-telling was of an extraordinary high standard. Congratulations to the winners and to the many runners-up, we hope you will continue to be inspired.
SHORT AND LONG LIST WITH DETAILS OF WRITERS AND READERS 2018
SHORT LIST (with writers & readers) 2018
205 THE CLAYKICKERS'CHORUS by Kevin McMahon ( Manchester)
66 THE GOOD DAUGHTERS by Callie Cooper (Glos)
220 Let Them Eat Cake by Marjorie H Morgan (Liverpool)
32 Waiting for Hamlet by David Visick (W. Sussex)
31 CUT AND PASTE by Jeff Nolan (London)
248 Shards by John Barron (W. London )
257 The Final Act of Gratitude by Sally Merriott ( Brighton )
283 ASPECTS OF BETRAYAL. by David Pollard (Hereford)
171 SUNFLOWERS by Eilish Mullane (Suffolk)
102 An Agreeable Arrangement by Suzanne Ellison (N. Yorks.)
LONG LIST (with writers & readers) 2018
247 'Half me, Half you' by Liane Grant
205 THE 'CLAYKICKERS' CHORUS' by Kevin McMahon (Manchester)
66 'THE GOOD DAUGHTERS' by Callie Cooper (Glos)
225 'PIER PRESSURE' by Geoff Madle (Kent)
220 'Let Them Eat Cake' by Marjoie H Morgan (Liverpool)
149 'Splendid Slippers' by Jayne Morley (Brighton)
108 'THE KAMIKAZE BOYS' by Tamiko Dooley
183 'POPPY' by Pauline Radley (Suffolk)
32 'Waiting for Hamlet' by David Visick (UK)
259 'A SCALPING' by Tom Bruce
31 'CUT AND PASTE' by Jeff Nolan (London)
248 'Shards' by John Barron
257 'The Final Act of Gratitude' by Sally Merriott (Brighton)
192 'Boomer Busters' by Andy Durham (Suffolk)
201 'RED KITE' by Matthew Kirton (Liverpool)
204 'CURE FOR LOVE' by Stuart Smithers (W. Sussex)
127 'YOU TOO' by Elizabeth Bolton (London)
90 'WE ARE THE MULTITUDES' by Laura Harper (Manchester)
283 'ASPECTS OF A BETRAYAL' by David Pollard (Hereford)
266 'BARK' by Stephanie Dickson (London)
76 'A BREAK AWAY' by Andrew Turner (Lanc)
244 'ROCK AND CHIPS' by David Weir (London)
171 'SUNFLOWERS' by Eilish Mullane
48 'The Maternity Monologues' by Catherine Higgins-Moore
60 'A FLAT PACK RESOLUTION' by John Hill (Surrey)
29 'SHOT IN THE DARK' by Jonathan Hodge (Essex)
102 'An Agreeable Arrangement' by Suzanne Ellison (N. Yorks.)
222 'Rotten' by Phil Ball
277 'THESPIS' by Phil Darg (USA)
70 'The Birth of Belinda Parr' by Ron Meldon (Wales)
136 'Loose Ends & Cast-offs' by Lesley Ure (Yorks)
96 'MINIBEASTS' by Simon James (Cheshire)
256 'YOU Decide' by Linda Burr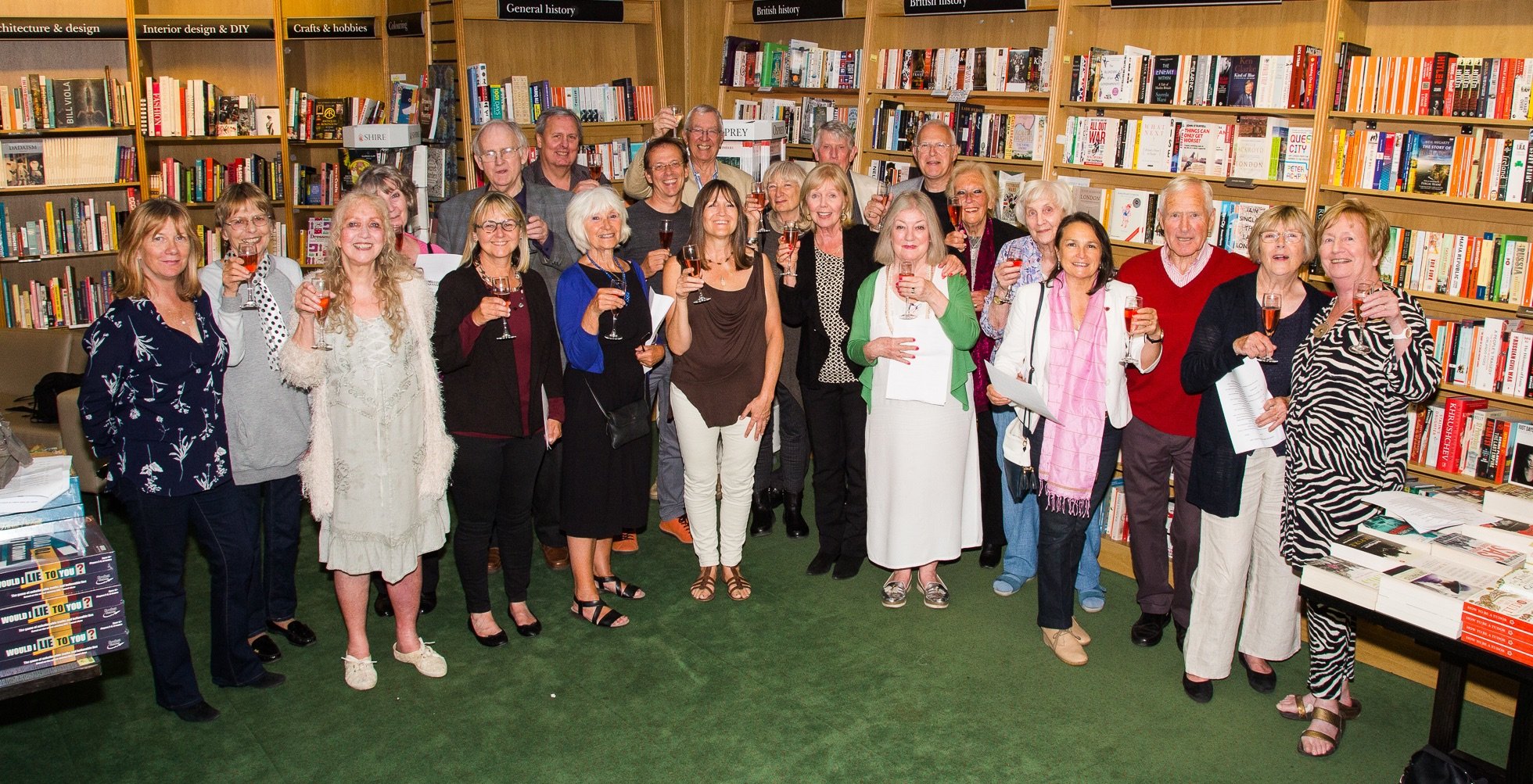 THANK YOU TO OUR READERS EVENING
45 readers and our two judges evaluated anonymously the 301 scripts received from 24 countries: Lebanon, USA, Eire, Norway, Australia, Israel, England, Italy, India, Russia, Netherlands, N. Ireland, Sweden, France, Malaysia, Wales, Colombia, Greece, S. Africa, Spain, Scotland, Pakistan, Thailand and Hungary.
It was their chance to meet, talk about the plays and finally be able to put names to the scripts. TENSION MOUNTED as the three winners, just received from our judges, were announced!
The readers for 2018 are pictured above.
Congratulations to our writer
David Gerard Weir
No Occasion To (finalist in 2011) has since been performed in Perth, Australia. It's published by Lazy Bee.
Lions of England (2012 shortlist) has been performed at Arundel, Southend, Bedford and in Powys, as well as being in the final of the Festival of European Anglophone Theatre, at Lucerne and Antwerp in May this year. It is published by Stagescripts Ltd.
Sins of the Fathers (2013 Longlist) was performed at the Sterts Festival in 2016.
The Way to a Man's Heart (shortlist 2015) was performed at the London Short Play Festival in 2016, and is published by Lazy Bee.
Confessional (shortlist 2016) was performed at the Oran Mor, Glasgow, last year, and in Orkney this year, before winning the 87th SCDA Scottish One-Act Play Festival prize for Best Depiction of Scottish Life and Character in April.
Sheep for a Lamb (shortlist 2017).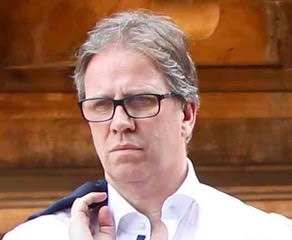 WELCOME TO OUR JUDGES for 2018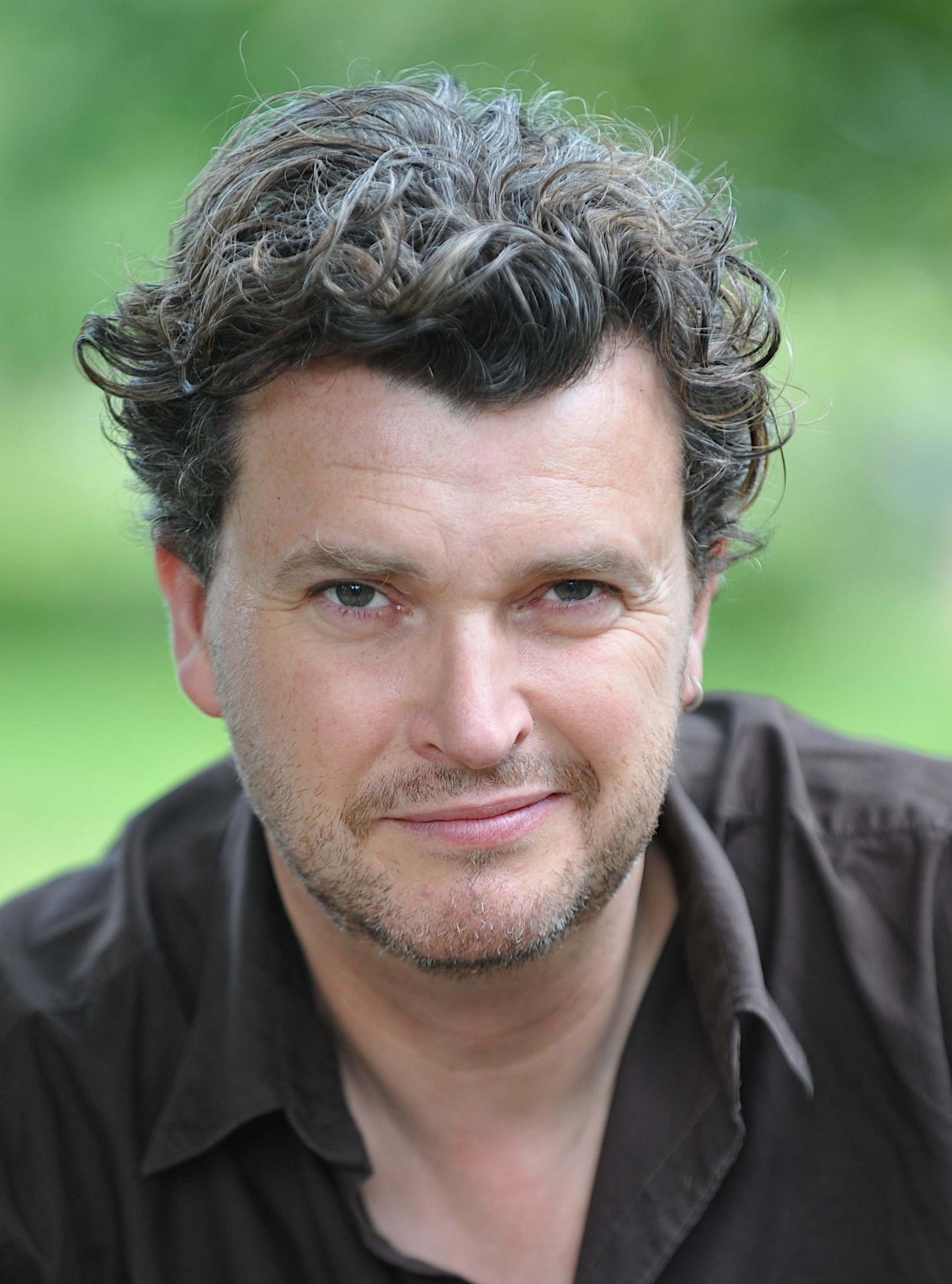 Pete Gallagher
Actor, Director, Writer
Director: House of Gulliver Ltd

Pete has directed dozens of productions - drama, musicals, comedies and variety - including the award nominated UK tour of SPRING AWAKENING and critically acclaimed gothic punk A MIDSUMMER NIGHT'S DREAM in Chelsea. At the age of 25, he took charge of the legendary Corona Academy in London and has since been Director of Musical Theatre or Head of Drama in others. He was a director of Miscellany Theatre Co. and co-founded GAJIT, a theatre master-class company.
As a director in two of our Drama Awards, he immediately picked out the two that unbeknown to him, had been already been chosen the winners! Pete was also a very successful judge alongside Fay Weldon CBE for our Award in 2013 and Sarah Wolf of Samuel French Ltd. in 2015.
Directing Credits:
A TEENAGE OPERA – Ambassadors Lounge, BACHELOR GIRLS – Plymouth & Weston-Super-Mare, CHASING THE DREAM – Britain's Got Talent, ITV, SPRING AWAKENING - UK tour (Nominated Best Musical Production 2012), PIECES OF STRING – Park Theatre, THE HOMEFRONT – Union Theatre, GREAT EXPECTATIONS – Shaw Theatre, THE BROTHERS LIONHEART & MISSING MEL - Edinburgh Festival, NEWLEY: The Fool who Dared to Dream – Highgate, LUCKY STIFF, CABARET & GODSPELL – GSA, MERRILY WE ROLL ALONG & PRIVATE LIVES – Arts Ed, London and many others.
Resident drama coach on Any Dream Will Do for BBC1 training aspiring Josephs in Andrew Lloyd Webber's TV talent show, as well as coaching on Strictly Come Dancing and Sky TV's Gladiators.
Theatre: Jesus Christ Superstar (West End, Arena Tour and 2 films), A Winter's Tale, The Fix, Moonlight & Magnolias, Pirates of Penzance, Chitty Chitty Bang Bang, Betrayal, Guys & Dolls, A Funny Thing Happened On The Way To The Forum, Dr Dolittle, The Rocky Horror Show, The Mystery Plays, Buddy, Fields Of Ambrosia, Frankenstein, Up On The Roof, Lautrec, and many others.
Writing: A Teenage Opera, Fanny Hill, Feelin' Good -The Anthony Newley Story, Chasing The Dream & Face2Face with Danny Davies, The Cryptic Lines & The Brothers Lionheart with Richard Storry, The Black Book & The One with Simon Henderson, and solo projects Gribblum Tales, The Christmas Shop, Tongues & What Goes Around.
Joan Lane
Wild Thyme Productions Ltd

Joan is known for having developed the film 'The King's Speech', directed by Tom Hooper, starring Colin Firth, Geoffrey Rush and Helena Bonham Carter, having discovered the then unknown author David Seidler. and adapted it from his stage play. Currently, she is working with new writers on two films and three new TV series. She has also developed a screenplay from a radio play and has been commissioned to write a screenplay based on a true story.
Joan has worked in arts management and production for 30 years. We welcome her "on board" and we're very fortunate to have her as a judge.
She trained as a Speech and Language Therapist, with a background as a music scholar and has also worked as a vocal consultant.
Her varied work in music, film and television expose Joan to scripts and screenplays. With a background of language, Joan began to work with and edit writer's work/ scripts. She now spends most of her working hours doing just that. Currently four TV series on which she has worked with first time writers are under consideration and three films are expected to go into production in 2018.
Her company, Wild Thyme Productions, has toured six innovative productions of Shakespeare's plays in the UK and Germany and mounted world premiere showcases and readings of new plays and musicals in London. She is a member of Musical Theatre Network UK, concerned with the writing of new musicals, and a member of the British Shakespeare Association.
Primarily engaged as a Consultant by the BBC, Joan's skills were used for the recording, filming and Royal Opera House performance of 'The Little Prince'. She was a director for BBC Radio Two and BBC Television's New Talent UK-wide search for the 'Voice of Musical Theatre', involved with background music for the film 'The Actors', coordinated the participation of singing Angels for Stephen Fry's directorial film debut 'Bright Young Things' and worked on the BBC's Promenade Concert/Opera 'The Water Diviner's Tale'. As well as touring with her own company, Joan has worked on several plays at the National Theatre and toured plays with ATG and Pleasance Theatre. She recommends scripts to Russian translator colleagues and two plays were produced in Russia recently.
The company's latest venture: 'HAPPY WARRIOR, a new play from a 91 year-old first time playwright, runs at 'Upstairs at The Gatehouse' until April 22nd.

THE INTERNATIONAL WINDSOR FRINGE KENNETH BRANAGH AWARD FOR NEW DRAMA WRITING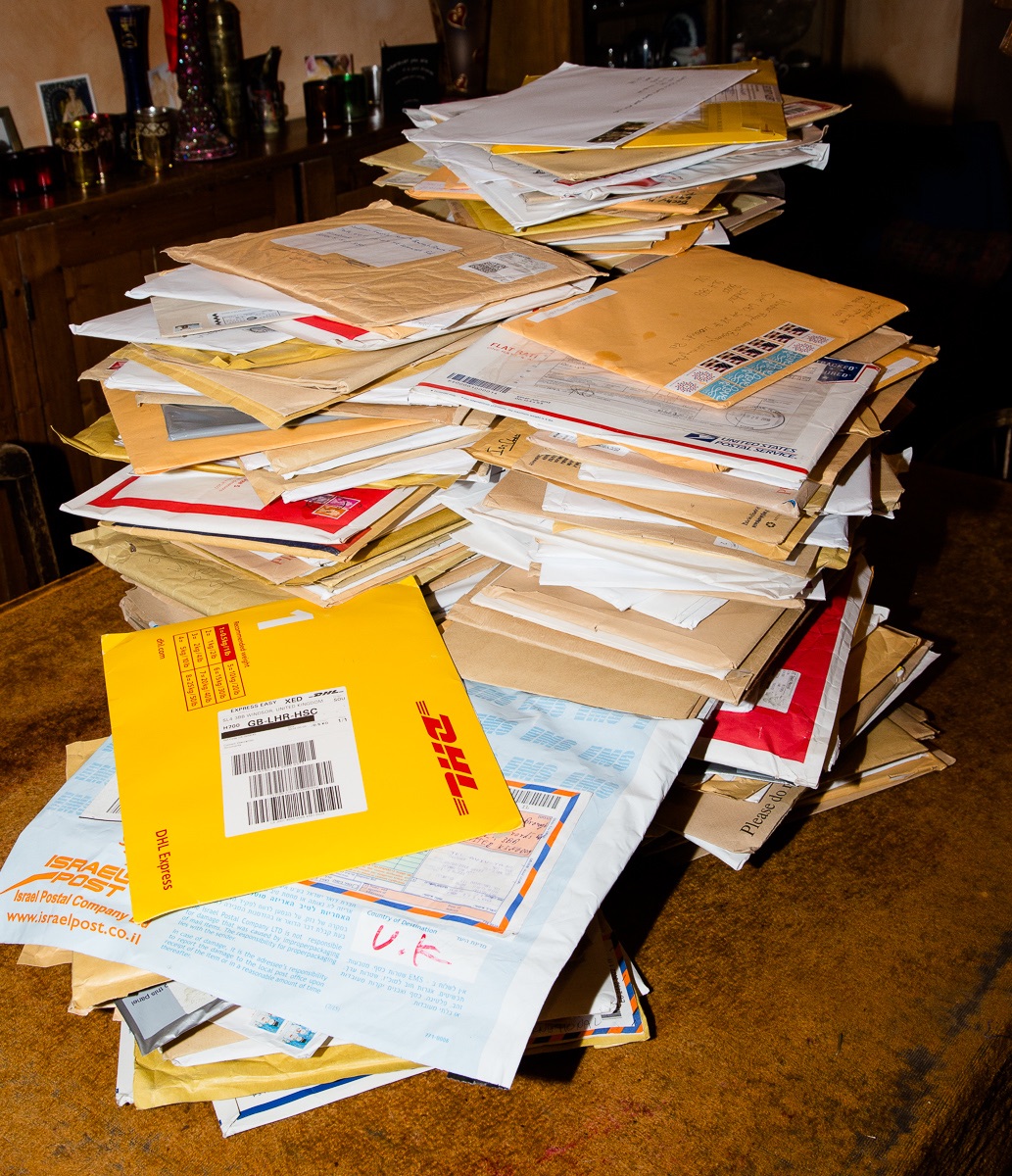 In our 15th year, we're excited to receive 301 scripts from 24 countries and thank all our writers from:
USA, Norway, Australia, Lebanon, Eire, Israel,Colombia, Netherlands, Wales, Italy, Hungary, India, Sweden, England, France, Malaysia, N. Ireland, Greece, S. Africa, Spain, Scotland, Russia, Thailand & Pakistan. All are now with our readers in the 1st. round of our Award.
Invitation to apply for the 2018 award
Amateur playwrights world-wide are invited to submit unpublished one-act plays for:
The Windsor Fringe Kenneth Branagh Drama Writing Award.
Three winning scripts will be selected for fully staged performances during the Fringe Festival in October. One of the three scripts will be chosen for the £500 prize, judged on the writing only. Submission deadline March 5th 2018
Eligibility
Only amateur playwrights are eligible and only one script per author will be accepted. Each script must be an original work and not have been previously published or performed.
Criteria
Each play must be no more than 30 minutes long, have a cast of no more than six actors, and be suitable for staging in a studio theatre.
Submission guidelines
So that each script may be judged anonymously, the author's name must appear on the cover page only, not in the script. Writers should submit two copies of their plays, printed on one side only of A4 paper with no binding or stapling. Pages must be numbered. No submissions will be accepted by email; and no scripts will be returned. The cover page must show the name of the play and the author's name, contact details and signature. A £10 reading fee will be charged per entry. Please make cheques payable to Windsor Festival Fringe Scripts should be sent together with the reading fee to:
Windsor Fringe Kenneth Branagh Drama Writing Award. Suite 640, 24-28 St Leonard's Road, Windsor, Berks. SL4 3BB. U.K.
If you prefer you can pay by Paypal, click on the link below.
Selection process
Scripts will be evaluated by readers and the final nine short list by our two judges.(to be confirmed.) The three winning writers will be notified by the middle of June 2018. Results of the competition will be announced through the media, the Windsor Fringe web//Twitter// Facebook sites and the winner of the £500 award will be announced after the last night performance.
For additional info: tel: 07771 757678 e-mail: [email protected]