I just want to say many thanks to all the drama team for three wonderful plays
& I'm absolutely delighted to have won… I can't quite believe it.
Every element of the performance of my play exceeded my expectations, My sincere thanks to Peter Kavanagh, my director and all the team for their brilliant work.
I know that a lot of hard work goes on behind the scenes, so you all have my heart-felt gratitude.
Charlotte Moore - [email protected]
Many successful fringe, regional and W.E productions credits inc: Peter Stein's 'Troilus & Cressida' at the RSC & 'Blackbird' at the Noel Coward Theatre, Howard Barker's premieres of 'Ursula' and 'Found In the Ground', 'Rain Man' at the English Theatre Frankfurt.' The Match' at Latitude Festival, Company Of Angels, Bobo Macdonald in the W.E Hit 'The Audience' directed by Stephen Daldry, Bea in the regional premiére of April De Angelis' 'Jumpy' at Theatre Clwyd, directed by the wonderful Lisa Spirling. She sang the roles of Thatcher, Theresa May and Sam Cam in the premiere of the satirical musical 'David Cameron - Legacy' at Marine Theatre Lyme Regis & London's Canal Café. She met Director Ben De Wynter at the Union Theatre Southwark where she did over seven shows including their celebrated production of 'Cabaret', UK Premiere of 'The Wild Party' 'Rocketman',' Pippin The Musical', 'The Windmill', 'Knickerbocker Glories', 'Joking Apart' & David Mamet's Bitter Wheat' at The Garrick Theatre.
Film credits inc: 'Russian Whispers', 'The Audience' NT Live, 'Bananafish', Alfie, 'Welcome II The Terrordome',
TV credits inc: 'Midsomer Murders', 'Flight Of The Swan', & The Bill'. Session singing credits inc: with several artists/bands inc. Dave Stewart & Wes McGhee. She was Chacha Moore and a singer in the house band Club Montepulciano. Also a regular singer with author/journalist and playwright Alan Franks and one of the mercenaries singing with Tim Friers and The Mercenaries + has voiced many commercials and video games.
Shaun Stone
Trained at: The Poor School.
Theatre Credits inc: 'Stockwell' Landor / Tricycle transfer The Times. Time Out & Guardian Critics Choice) 'Play It Again Sam' (Played Bogart) - Upstairs @ The Gatehouse/Ovation 'Terror 2012' - Soho Theatre, Progress - The Union, Absent Friends, - The Union, Twenty Twelve - Soho Theatre, Tales From the Terraces - Kings Head, Faultlines - The Union, Diary Of A Single Man - Theatre Royal Stratford East, Have You Seen My Pussy? - Garage Theatre Edinburgh International Festival, Throwing stones, - Greenwich Playhouse & 'Money For Jam' also at Theatre Royal Stratford East.
TV credits inc: 'Death Of England Face To Face' - National Theatre/Sky Arts, Eastenders, Absolute Power BBC, 'The Bill' (five episodes) - Talkback Thames, 'Murder City' (three episodes) - Granada, 'Holby City' BBC, 'Memsahib Rita' BBC, The Diary Of Rita Patel BBC & She's Been Away (Directed by Sir Peter Hall) BBC.
Film Credits inc: 'Belly Of Pork' (Lead) - Powell/De Groot, 'Wasps Sharks and Vending Machines'(Lead) - DMS, 'Is Harry on the Boat' - Ruby Films/Sky Pictures, 'Plastic Boy' - Messy Bedroom 'Stitched Up' (Lead) - Big Trouble Films, 'Grams' LFA, 'It Was An Accident' (with Thandie Newton) - Pathe 'The Viva Voce Virus' - Cavotti Cave Films, 'Casting' (short) - Itinerant Films and 'Pam I Am' (short) - World's End Productions.
Shaun is also a voiceover artist, and he has also appeared in numerous UK commercials and Corporates......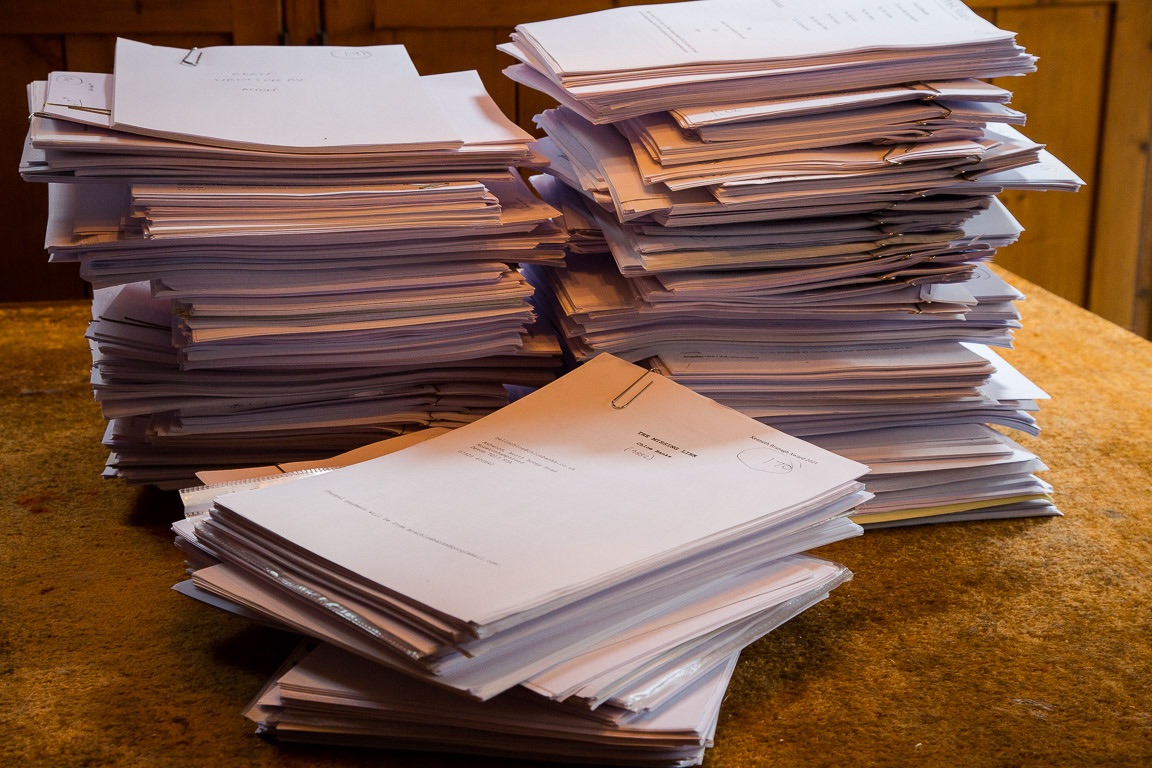 Due to the Global covid lockdown, we had no idea what to expect but are happy to know that writers are still very creative.
We've received 220 scripts from: Belgium, Spain, England, USA, France, Wales, Germany, Ireland, Australia, Italy, N. Ireland, Scotland, N. Zealand, Canada and the islands of Jersey & Guernsey.
Selection process
Scripts were numbered and evaluated anonymously by 33 readers, and the final shortlist by our two judges. The scripts were judged purely on the writing.
The three finalists were announced on June 15th 2021, with the overall winner's name being kept secret in a sealed envelope, which will be announced after the three performances.
Any queries, telephone 07771 757678 or email [email protected] … please note that any emails should include the name 'Branagh' to isolate them from the enormous amount of SPAM mail received at this address. Otherwise they may not be logged/recorded.
OUR THREE WINNING FINALISTS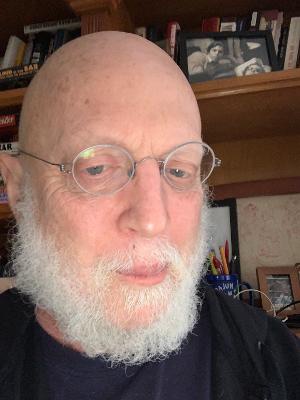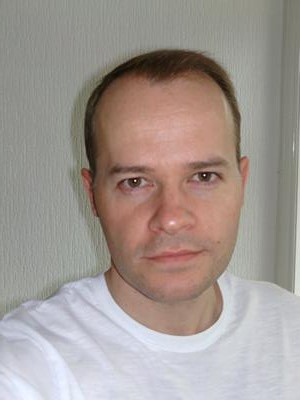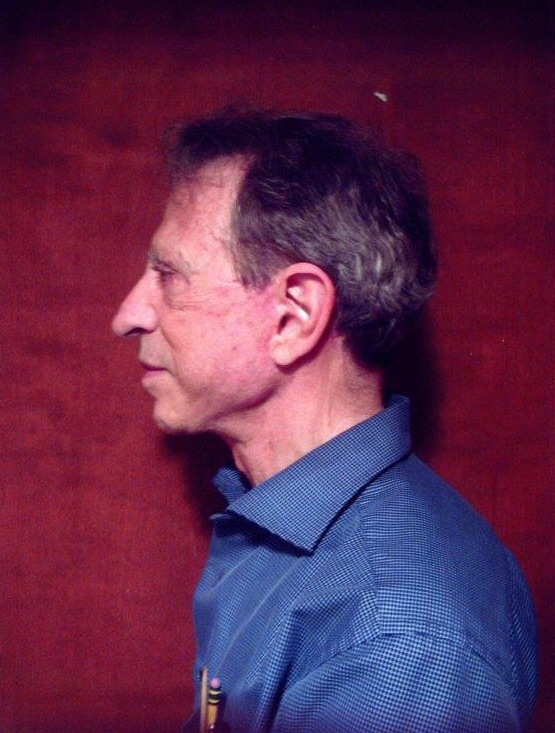 J.B. HEAPS As an executive producer for Showtime Sports, J.B. Heaps won five national Sports Emmys for his programs about the sport of boxing. Recently retired and happily ensconced in New York City, he spends his days writing.
ANDREW TURNER Andrew is a social worker, who has been writing in his spare time for the past 15 years. He has had several short plays performed at various festivals in the UK and internationally, also a number of plays which have been performed live on local radio.
JOHN WOLFSON John occupies the position of curator of rare books at The Globe Theatre in London. "The Sperm Bank" is new and not previously performed. His play "The Inn at Lydda" was read at The Globe with David de Keyser. Other plays have been presented at Playwright's Horizons & the O'Neill Foundation. For these he received no royalties and is considered to be total amateur. His annual talks on Shakespeare have become a popular feature of the Globe's Summer Education programme.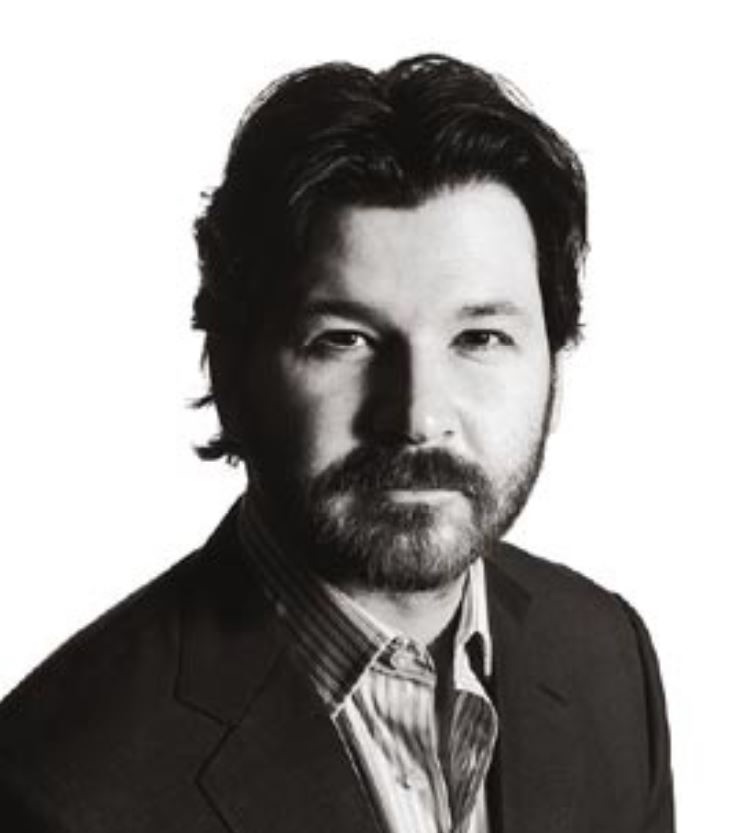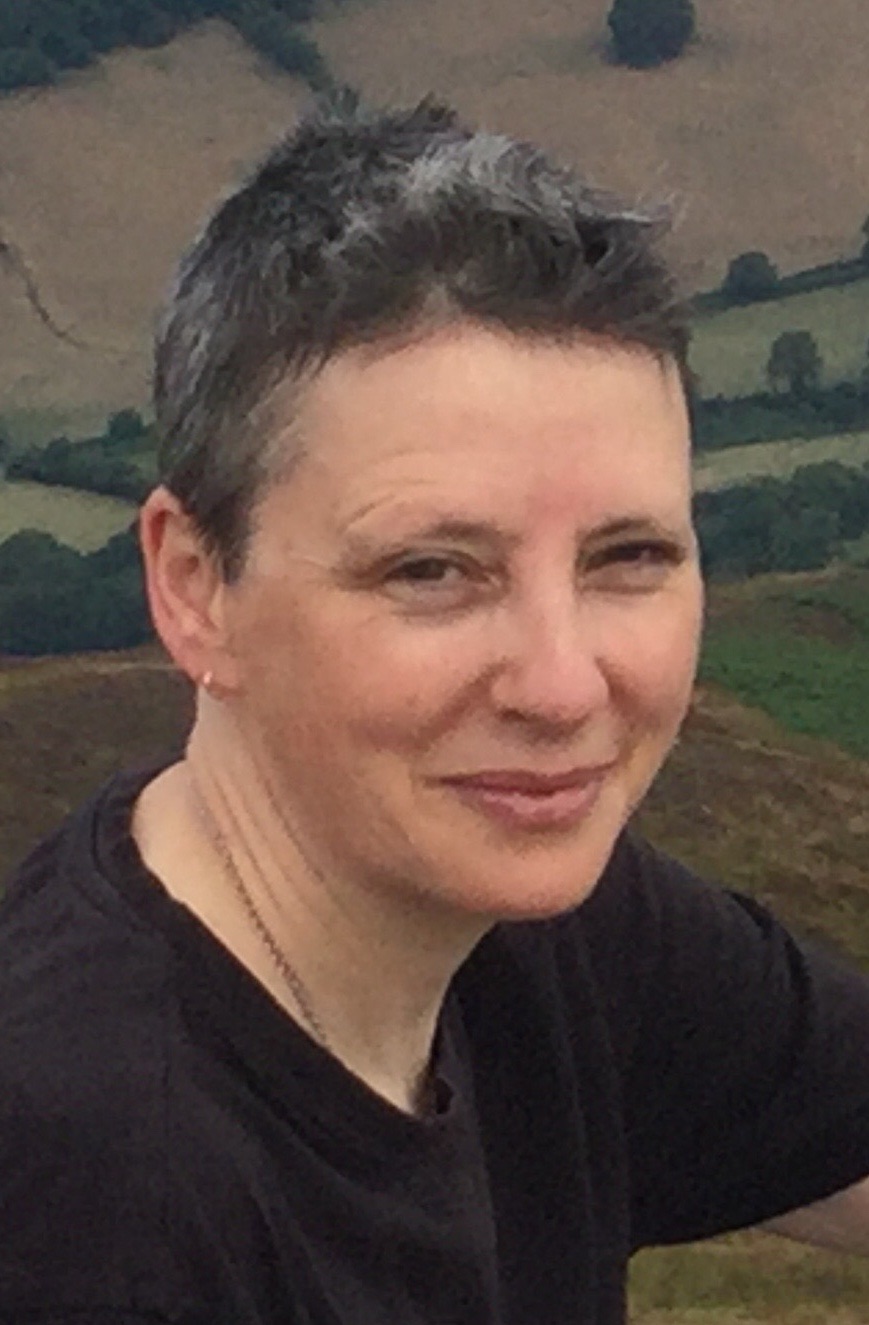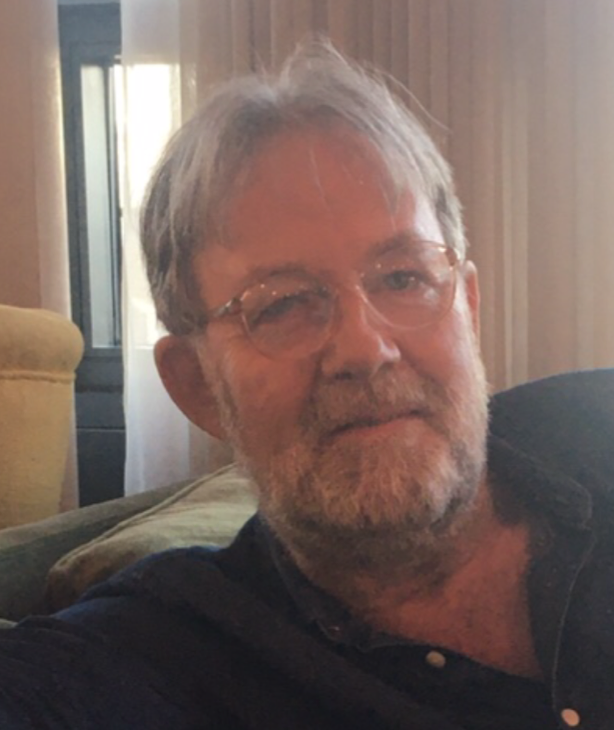 Ben De Wynter MMC - directing INTO THAT GOOD NIGHT
Welcome to Ben who is an Associate at the award-winning Union Theatre.
Directing Credits inc: the critically acclaimed European premiere of A Man of Importance, (Arts Theatre, London) Associate on ATG/Donmar's award-winning Guys and Dolls (Piccadilly Theatre) with Patrick Swayze, the national tour of Trevor Nunn's award-winning My Fair Lady, David Hare's The Breath of Life (The Haymarket) with Judi Dench and Maggie Smith. Robert Strura on The Seagull (Kate Beckinsale and Michael Sheene). The critically acclaimed Cabaret, European premiere of Wild Party and Pippin all with Sasha Regan. The Boys from Syracuse, Alan Ayckbourn's Confusions, Absent Friends and Joking Apart (Union). Sweeney Todd (Crescent, Birmingham), Candide (Ivy, GSA), The Constant Couple (Farquhar Festival, Derry), Playboy of the Western World (Joint Stock), A Chorus Line, How to Succeed in Business Without Really Trying and Nine (Jellicoe), Andrew Muir's Tales from a Pier, The Eight Foot Leap, Push (Time Out Critic's Choice), Love on the First Floor and Anniversary Sweet, Albee's The Zoo Story and Pinter's Family Voices (King's Head and the sold - out production of People Like Us by Julie Burchill and Jane Robins.
He is one half of the award-winning production house Regan De Wynter Productions and in 2015 was excited to produce with Hilary and Stuart Sasha's all-male Gilbert and Sullivan shows and UK Tour of Salad Days.
Ben is a member of the Magic Circle, and was invited to The Monte Carlo Club to perform for Prince Rainer and Prince Albert. He was magical advisor on Pure Gold (Soho Theatre), Doctor Faustus (SELCAT), Pippin (Union), and The Comedy of Errors (Gatehouse). He directed John Van der Put as Piff the Magic Dragon in Jurassic Bark (Pleasance, Edinburgh) and in Love and Other Magic Tricks, winning best production at the Buxton Festival.
Paula Chitty - directing THE SPERM BANK
Paula is a Freelance Director - Designer – Producer. She has, four times, very successfully, directed plays for our Drama Award and we're very pleased to welcome her back.
She has directed and designed over 50 productions in London and on regional tour; from Mike Leigh to Shakespeare and Puccini to Menottie at: The Arcola Theatre, The Kings Head Theatre, Upstairs at The Gatehouse, Highgate, Brockley Jack SE4 and The Arts Theatre, West End and on regional tour. She was assistant director at The Royal Opera House and now runs two theatre companies : Irrational Theatre (www.irrationaltheatre.co.uk ) that specialises in the best of British opera, plays, librettists and composers and Lily and Bear Productions (www.lilyandbearproductions.com) which presented a new musical for children that premiered at The Albert Hall.
Peter Kavanagh - directing THE MOST DANGEROUS WOMAN in AMERICA
Welcome Peter, an award-winning director for theatre, television and audio.
Theatre productions, writing and translations inc: 'Not Quite Jerusalem' (Finborough Theatre,); 'A Selfish Boy' (Tristan Bates Theatre & 'After Prospero' (Bill Cashmore Memorial Prize INK Festival) 'The Labyrinth' by Fernando Arrabal (Players Theatre Dublin, Dublin Theatre Festival and Royal Court London); 'A Door Must be Either Open or Shut' & 'The Boor' (Chichester Theatre Festival); 'The Good Companions' (Watford); 'Love and the Art of War' (King's Head); 'Gospel Oak' (Lilian Baylis) 'Vox Humana' (Cockpit Theatre) 'Blink' Barons Court Theatre.
Film and TV inc: 'Sightings of Bono' starring Bono (All Ireland Prods) 'Sisters' (BBC2); 'I was the Cigarette Girl' (BBC Northern Ireland) starring Andrew Scott and Nuella O'Neill (Bronze Shield, Columbia Film Festival) TAPS Bafta winner Best Production 'The Pros The Cons and A Screw' by Tim Elgood.
'Drama on 3': Ibsen's 'Rosmersholm' 'Brand' 'The Lady from the Sea' 'The Wild Duck (trans Christopher Hampton), nominated Best Director BBC Audio Awards 2018. 'Faith Healer' 'True West' 'Tom and Viv' 'Otherwise Engaged' Sony, Society of Authors, Writers Guild, Bafta and other awards include Prix Italia nominations 'The Dead' and 'Tim Drum', and Prix Italia Special Commendation for 'Landscape' with Harold Pinter and Penelope Wilton.
Audio writing and translations: 'Lonely Joe' with Jenny Prager (R4) 'The Dead House' (Michele Rakotoson) World Service
Theatre and film reviews: Guardian, TLS, Irish Times, The Evening Standard, Theatre Ireland.
We have great pleasure in announcing our three finalists from 220 scripts submitted from 14 countries & 2 islands, evaluated anonymously by 33 readers and our two very experienced judges:
Joan Lane and Roger Michell
In no order:
no. 20 "Into that Good Night" by J.P. Heaps (N.Y. USA)
no. 123 "The Most Dangerous Woman in America" by Andrew Turner (Lancs. UK)
no. 37 "The Sperm Bank" by John Wolfson (N.Y. USA)
Runners-up:
no. 140 "Natfis" by Mike Pearcy (Burnham, Bucks)
no. 4 "First Stone From The Moon" by Allston James (California USA)
no. 128 "Dolly's Dilemma" by Lekha Desai Morrison (Oxford UK)
no. 187 " Greene Fingers" by Moya Mason (Abingdon, Bucks)
no. 201 "PARLOUR" by Lucy McIlgorm (London UK)
no. 215 "PRISONERS of WAR" by Francesca Hall (Norwich UK)
no. 80 "THE UNREMARKABLE DEATH & REMARKABLE LIFE of EDGAR HOLE" by
Patrick Clarke (Liverpool UK)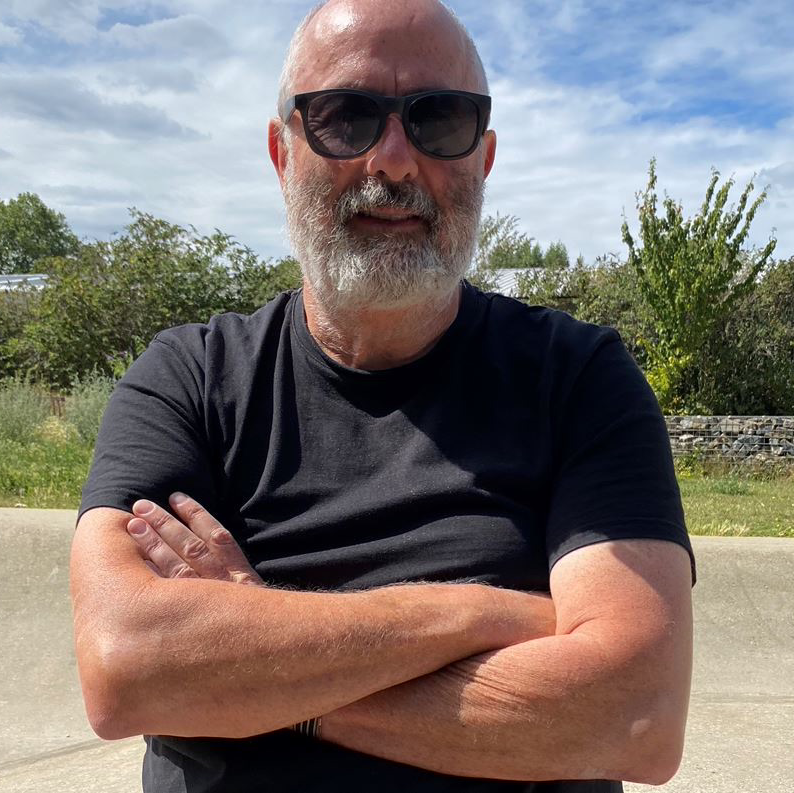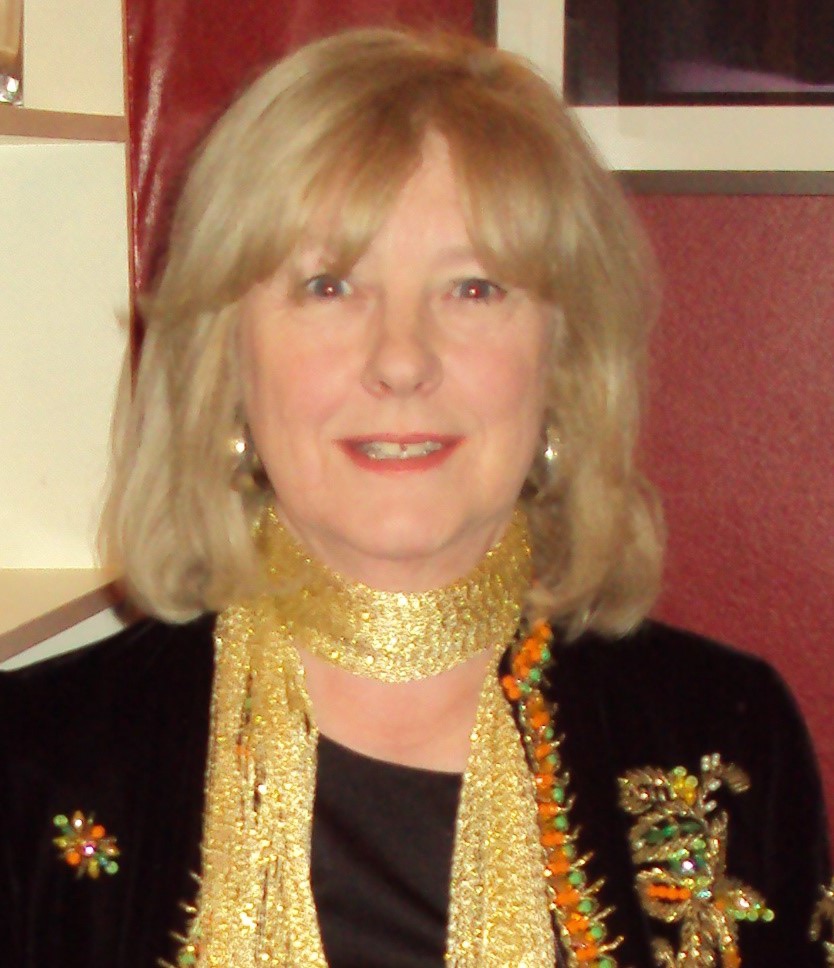 We are extremely sad to announce that Roger Michell, one of our esteemed judges of this year's Drama Writing Awards, has sadly passed away.
We were very honoured to have him as one of our judges and our thoughts and sympathies are with his family and friends at this time.
Windsor Fringe would like to thank Roger for his valued input as a judge this year.
The son of an English Diplomat, he was born in South Africa and as a child lived in Beirut, Damascus and Prague. He started directing plays at school before going on to Cambridge where, in 1977, he won the Royal Shakespeare Company's Buzz Goodbody Award at the National Student Drama Festival and a Fringe First Award at the Edinburgh Fringe.
West End directing: the National Theatre, the Old Vic, the Lyric Hammersmith, the Donmar Warehouse, Hampstead, the Royal Court & the Almeida. Also on Broadway and elsewhere. For six years, he was Resident Director at the Royal Shakespeare Company in Stratford and in London.
TV, FILM directing started In the early 1990s. TV inc: the award-winning miniseries The Buddha of Suburbia, marking the first of his many collaborations with writer Hanif Kureishi; documentaries for the BBC; and a number of commercials. The Lost Honour of Christopher Jeffries, which won both BAFTA and RTS Awards for Best Mini Series and a Best Leading Actor BAFTA accolade for Jason Watkins: and Birthday, starring his wife Anna Maxwell Martin and Stephen Mangan, winning the best single drama award at FIPA in Biarritz.
Film Features as director inc; Persuasion, which starred Amanda Root and Ciaran Hinds, for which he won a BAFTA: My Night With Reg, adapted by Kevin Elyot from the latter's play; Titanic Town, winning awards at both Emden and Locarno,, and for which Julie Walters received an IFTA Award nomination; Notting Hill, starring Julia Roberts and Hugh Grant, for which he received the Evening Standard British Film Awards' Peter Sellars Award for Comedy and an Empire Award; Changing Lanes, starring Ben Affleck and Prism Award nominee Samuel L. Jackson; The Mother, winner Cannes Europa Award and for which Anne Reid was honoured by the London Critics' Circle Film Awards: Enduring Love, for which he received Directors Guild of Great Britain Award, European Film Award, and British Independent Film Award (BIFA) nominations as Best Director; Venus, winner of best film at the Seville Film Festival, and for which Leslie Philips won the BIFA as best supporting Actor starring opposite Peter O'Toole; Morning Glory, starring Rachel McAdams, Harrison Ford, and Diane Keaton; Hyde Park on Hudson, starring Bill Murray as FDR, a role for which he received a Golden Globe nomination; and Le Week-end, starring Jim Broadbent, who won the Best Actor award at the San Sebastián International Film Festival and Lindsay Duncan, who won the BIFA for Best Actress. The film also garnered a BIFA nomination for Best Screenplay for Hanif Kureishi, NOTHING LIKE A DAME, an Arena documentary with Judi Dench, Maggie Smith, Eileen Atkins and Joan Plowright: BLACKBIRD, starring Susan Sarandon, Kate Winslet and Sam Neill, currently available on Amazon, and, to be released in September, THE DUKE, with Jim Broadbent and Helen Mirren.
Joan so enjoyed being one of our judges, that she is delighted to be asked again.
She has worked in arts management and production for 30 years. We welcome her "on board" again and are very fortunate to have her.
Joan is known for having developed the film 'The King's Speech', directed by Tom Hooper, starring Colin Firth, Geoffrey Rush and Helena Bonham Carter - having been sent the stage play by writer David Seidler. Following the introduction to several of Joan's colleagues, David was persuaded to adapt the stage play to the iconic film it has become.
She trained as a Speech and Language Therapist, with a background as a music scholar. She has also worked as a vocal consultant. Her varied work in music, film and television exposed Joan to scripts and screenplays. With a background of language, Joan began to work with writers and edit scripts and screenplays. She now spends most of her working hours doing just that. Currently, a couple of TV series on which she has worked with first-time writers are under consideration and three films are expected to go into production in 2021-2022. Sadly, the coronavirus pandemic has caused a couple of these film projects and a stage play, to come to a (hopefully) temporary halt.
Her company, Wild Thyme Productions, has toured six innovative productions of Shakespeare's plays in the UK and Germany and mounted world premiere showcases and readings of new plays and musicals in London. She is a member of Musical Theatre Network UK, concerned with the writing of new musicals, and a member of the British Shakespeare Association.
Primarily engaged as a Consultant by the BBC, Joan's skills were used for the recording, filming and Royal Opera House performance of 'The Little Prince'. She was a director for BBC Radio Two and BBC Television's New Talent UK-wide search for the 'Voice of Musical Theatre', involved with background music for the film 'The Actors', coordinated the participation of singing Angels for Stephen Fry's directorial film debut 'Bright Young Things' and worked on the BBC's Promenade Concert/Opera 'The Water Diviner's Tale'.
As well as touring with her own company, Joan has worked on several plays at the National Theatre and toured plays with ATG, PW Productions and the Pleasance Theatre. She recommends scripts to Russian translator colleagues and two plays were produced in Russia recently, one at the renowned Art Theatre in Moscow.
She is a regular Lecturer/Mentor on the Rocaberti Castle Writers' Retreat which, like many organisations, is adapting to the current pandemic, and offering Webinars (online seminars) from some of the top people in screenwriting. (https://rocabertiwriters.com/retreats),
(Wild Thyme Productions Ltd [email protected])