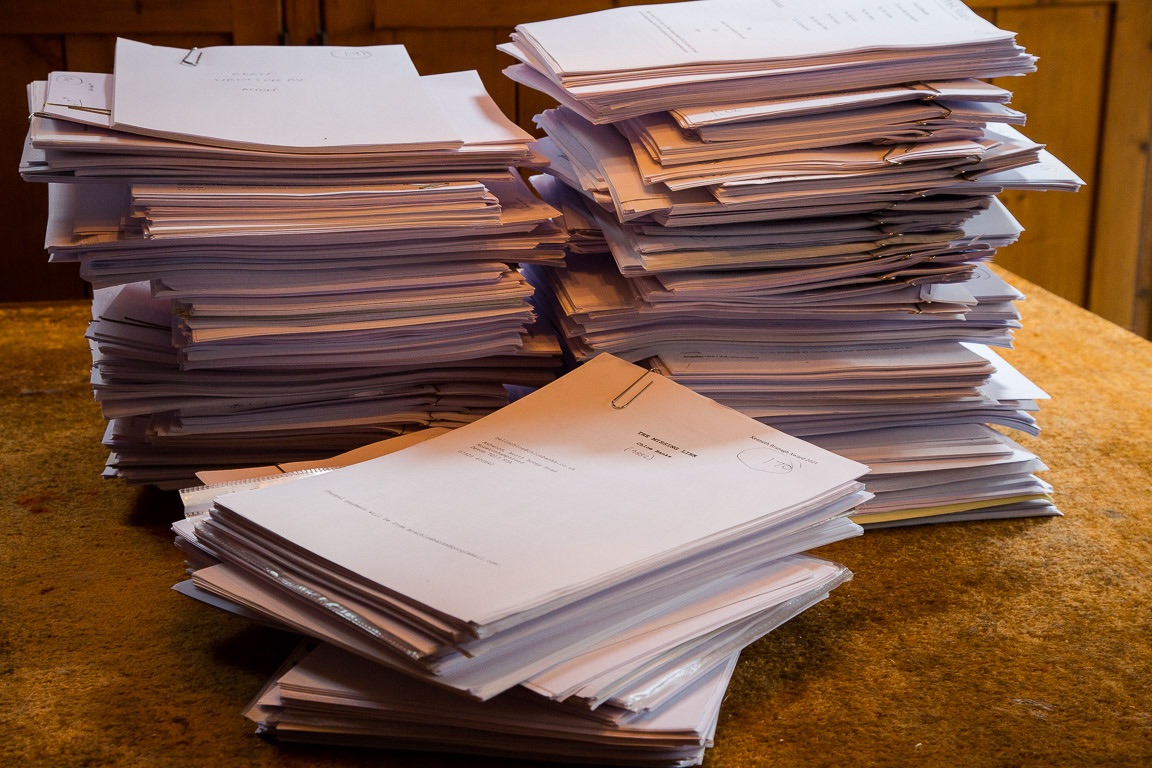 Due to the Global covid lockdown, we had no idea what to expect but are happy to know that writers are still very creative.
We've received 220 scripts from: Belgium, Spain, England, USA, France, Wales, Germany, Ireland, Australia, Italy, N. Ireland, Scotland, N. Zealand, Canada and the islands of Jersey & Guernsey.
Selection process
Scripts are evaluated by readers and the final short list by our two judges. The three finalists will be notified by mid-June 2021. Results will be announced via the Windsor Fringe website, social media and sites advertised on. The winner of the £500 award (judgers mid-June and held in a sealed enveloped) will be announced at the Awards Ceremony after the final performance.
Any queries, telephone 07771 757678 or email [email protected] … please note that any emails should include the name 'Branagh' to isolate them from the enormous amount of SPAM mail received at this address. Otherwise they may not be logged/recorded.
OUR THREE WINNING FINALISTS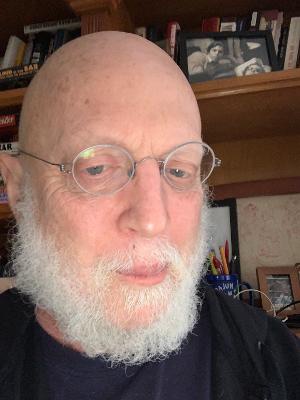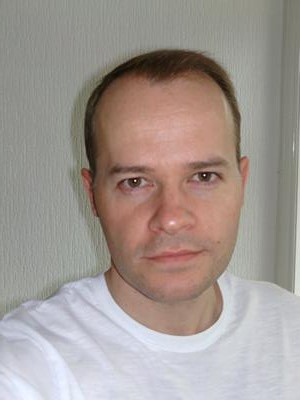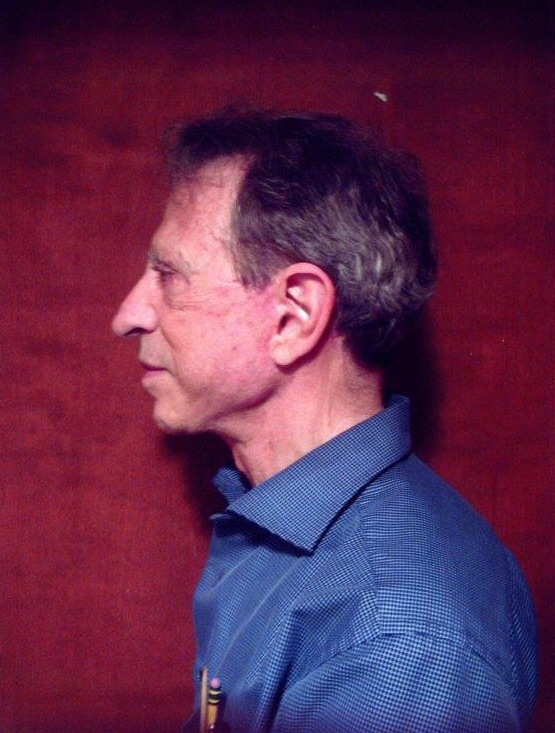 J.B. HEAPS As an executive producer for Showtime Sports, J.B. Heaps won five national Sports Emmys for his programs about the sport of boxing. Recently retired and happily ensconced in New York City, he spends his days writing.
ANDREW TURNER Andrew is a social worker, who has been writing in his spare time for the past 15 years. He has had several short plays performed at various festivals in the UK and internationally, also a number of plays which have been performed live on local radio.
JOHN WOLFSON John occupies the position of curator of rare books at The Globe Theatre in London. "The Sperm Bank" is new and not previously performed. His play "The Inn at Lydda" was read at The Globe with David de Keyser. Other plays have been presented at Playwright's Horizons & the O'Neill Foundation. For these he received no royalties and is considered to be total amateur. His annual talks on Shakespeare have become a popular feature of the Globe's Summer Education programme.
We have great pleasure in announcing our three finalists from 220 scripts submitted from 14 countries & 2 islands, evaluated anonymously by 33 readers and our two very experienced judges:
Joan Lane and Roger Michell
In no order:
no. 20 "Into that Good Night" by J.P. Heaps (N.Y. USA)
no. 123 "The Most Dangerous Woman in America" by Andrew Turner (Lancs. UK)
no. 37 "The Sperm Bank" by John Wolfson (N.Y. USA)
Runners-up:
no. 140 "Natfis" by Mike Pearcy (Burnham, Bucks)
no. 4 "First Stone From The Moon" by Allston James (California USA)
no. 128 "Dolly's Dilemma" by Lekha Desai Morrison (Oxford UK)
no. 187 " Greene Fingers" by Moya Mason (Abingdon, Bucks)
no. 201 "PARLOUR" by Lucy McIlgorm (London UK)
no. 215 "PRISONERS of WAR" by Francesca Hall (Norwich UK)
no. 80 "THE UNREMARKABLE DEATH & REMARKABLE LIFE of EDGAR HOLE" by
Patrick Clarke (Liverpool UK)
WATCH THIS SPACE: Due to uncertainty re. Covid, the decision will have to be made nearer the time, whether we have live or on-line performances or BOTH !!
Script no.
4 FIRST STONE FROM THE MOON by Allson James (California USA)
11 The Rise of Jessie Bates by Paul Antokolsky (Boston USA)
14 CLIMATE CHANGE by Pete Barrett (Colchester, Essex)
20 INTO THAT GOOD NIGHT by J. B. Heaps (N.Y. USA)
28 THE SIREN by Keith Lawson ( Poole, Dorset)
33 THE DEPRIVATION OF LIBERTY by David Emery (Dorset)
37 THE SPERM BANK by John Wolfson (N.Y. USA)
44 MAY by Elliott Kerrigan (Northumberland)
59 CHEMISTRY by Sam Chittenden (Sussex)
62 AIBU? By Tony Elston (Sale)
67 CAREFULLY TAUGHT by Bruce Karp (Florida USA)
71 ROB by Kate Fitzroy (Newmarket UK)
78 My Beloved is Mine and I am His by Giulia Rosania (Padua, Italy)
80 The Unremarkable Death & Remarkable Life of Edgar Hole by Patrick
Clarke (Liverpool)
85 THE CRACK by Sarah Shaw (Bradford, W. Yorks.)
97 First Degree Murder by R. E. Crawley (Norfolk)
100 What Comes After Sorrow by Ornella Ohayon (Paris, France)
105 VULNERABLE by Clare Shaw (Essex)
108 THE THIRD THING by Catherine Zudak (Michigan. USA)
123 The Most Dangerous Woman in America by Andrew Turner (Bolton, Lancs)
127 THE GRUB OF LOVE by Rachel Twort (Bradford, W. Yorks)
128 DOLLY'S DILEMNA by Lekha Desai Morrison (Oxford UK)
138 COUNTDOWN TO MARS by Judith Ineson (Windsor, Berks)
140 NATFIS by Michael Pearcy (Burnham, Berks)
148 Who's Afraid of Covid 19? By Tosh Durkin (N. Jersey USA)
150 I Know What You're Going to Say by Daniel Smith (Scotland)
175 2020 HINDSIGHT by Barry Hood (Wales)
181 The Interview with Mrs Eaves by Laura Thomas (Poole, Dorset)
187 GREENE FINGERS by Moya Mason (Abingdon)
201 PARLOUR by Lucy McIlgorm (London UK)
206 FROZEN HONEYMOON by David Simmonds (Canada)
207 PIKE and THE PROMISE by Seaman Palmero Waugh (Pittsburgh USA)
215 Prisoners of War by Francesca Hall (Norwich)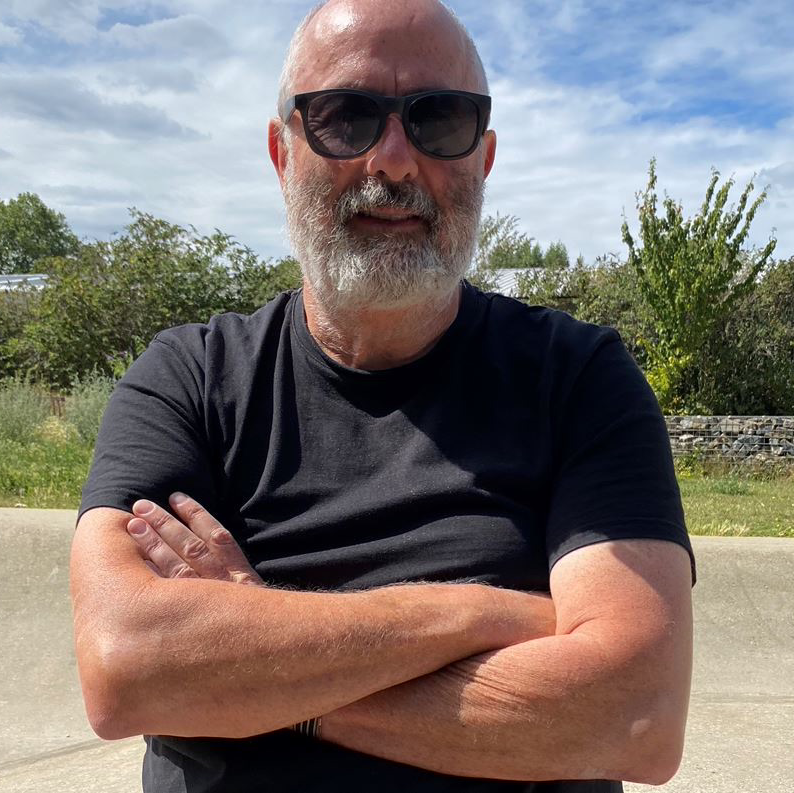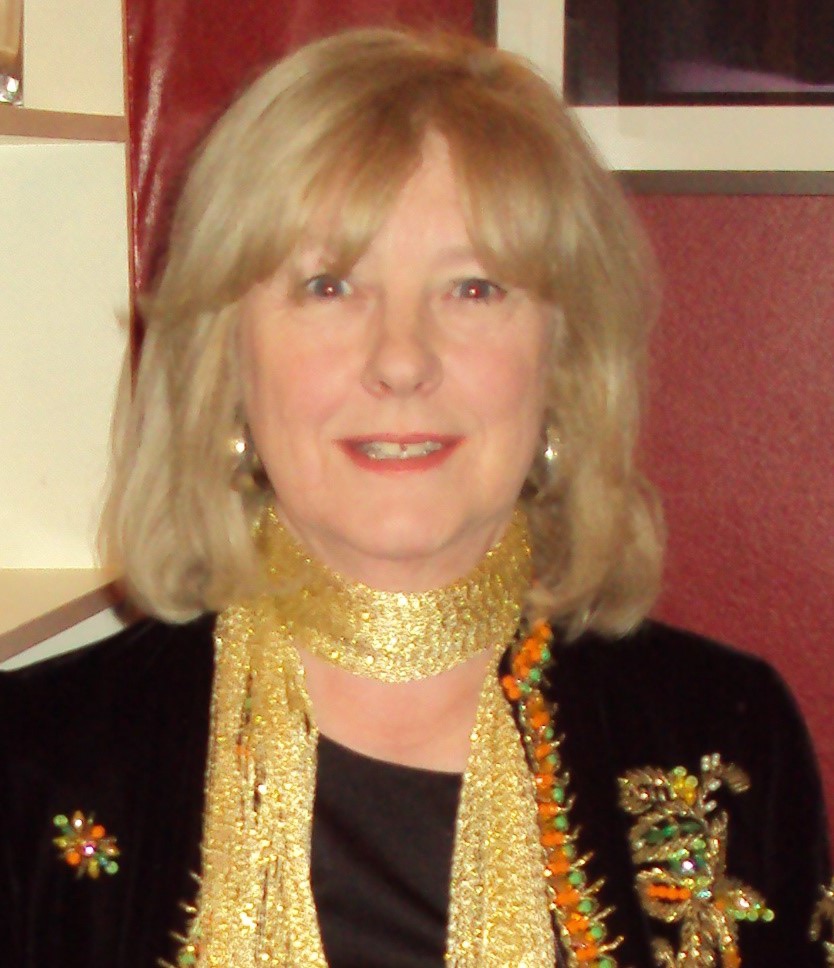 We are proud to welcome on board a new judge to us, the very experienced & successful Roger Michell. The son of an English Diplomat, he was born in South Africa and as a child lived in Beirut, Damascus and Prague. He started directing plays at school before going on to Cambridge where, in 1977, he won the Royal Shakespeare Company's Buzz Goodbody Award at the National Student Drama Festival and a Fringe First Award at the Edinburgh Fringe.
West End directing: the National Theatre, the Old Vic, the Lyric Hammersmith, the Donmar Warehouse, Hampstead, the Royal Court & the Almeida. Also on Broadway and elsewhere. For six years, he was Resident Director at the Royal Shakespeare Company in Stratford and in London.
TV, FILM directing started In the early 1990s. TV inc: the award-winning miniseries The Buddha of Suburbia, marking the first of his many collaborations with writer Hanif Kureishi; documentaries for the BBC; and a number of commercials. The Lost Honour of Christopher Jeffries, which won both BAFTA and RTS Awards for Best Mini Series and a Best Leading Actor BAFTA accolade for Jason Watkins: and Birthday, starring his wife Anna Maxwell Martin and Stephen Mangan, winning the best single drama award at FIPA in Biarritz.
Film Features as director inc; Persuasion, which starred Amanda Root and Ciaran Hinds, for which he won a BAFTA: My Night With Reg, adapted by Kevin Elyot from the latter's play; Titanic Town, winning awards at both Emden and Locarno,, and for which Julie Walters received an IFTA Award nomination; Notting Hill, starring Julia Roberts and Hugh Grant, for which he received the Evening Standard British Film Awards' Peter Sellars Award for Comedy and an Empire Award; Changing Lanes, starring Ben Affleck and Prism Award nominee Samuel L. Jackson; The Mother, winner Cannes Europa Award and for which Anne Reid was honoured by the London Critics' Circle Film Awards: Enduring Love, for which he received Directors Guild of Great Britain Award, European Film Award, and British Independent Film Award (BIFA) nominations as Best Director; Venus, winner of best film at the Seville Film Festival, and for which Leslie Philips won the BIFA as best supporting Actor starring opposite Peter O'Toole; Morning Glory, starring Rachel McAdams, Harrison Ford, and Diane Keaton; Hyde Park on Hudson, starring Bill Murray as FDR, a role for which he received a Golden Globe nomination; and Le Week-end, starring Jim Broadbent, who won the Best Actor award at the San Sebastián International Film Festival and Lindsay Duncan, who won the BIFA for Best Actress. The film also garnered a BIFA nomination for Best Screenplay for Hanif Kureishi, NOTHING LIKE A DAME, an Arena documentary with Judi Dench, Maggie Smith, Eileen Atkins and Joan Plowright: BLACKBIRD, starring Susan Sarandon, Kate Winslet and Sam Neill, currently available on Amazon, and, to be released in September, THE DUKE, with Jim Broadbent and Helen Mirren.
Joan so enjoyed being one of our judges, that she is delighted to be asked again.
She has worked in arts management and production for 30 years. We welcome her "on board" again and are very fortunate to have her.
Joan is known for having developed the film 'The King's Speech', directed by Tom Hooper, starring Colin Firth, Geoffrey Rush and Helena Bonham Carter - having been sent the stage play by writer David Seidler. Following the introduction to several of Joan's colleagues, David was persuaded to adapt the stage play to the iconic film it has become.
She trained as a Speech and Language Therapist, with a background as a music scholar. She has also worked as a vocal consultant. Her varied work in music, film and television exposed Joan to scripts and screenplays. With a background of language, Joan began to work with writers and edit scripts and screenplays. She now spends most of her working hours doing just that. Currently, a couple of TV series on which she has worked with first-time writers are under consideration and three films are expected to go into production in 2021-2022. Sadly, the coronavirus pandemic has caused a couple of these film projects and a stage play, to come to a (hopefully) temporary halt.
Her company, Wild Thyme Productions, has toured six innovative productions of Shakespeare's plays in the UK and Germany and mounted world premiere showcases and readings of new plays and musicals in London. She is a member of Musical Theatre Network UK, concerned with the writing of new musicals, and a member of the British Shakespeare Association.
Primarily engaged as a Consultant by the BBC, Joan's skills were used for the recording, filming and Royal Opera House performance of 'The Little Prince'. She was a director for BBC Radio Two and BBC Television's New Talent UK-wide search for the 'Voice of Musical Theatre', involved with background music for the film 'The Actors', coordinated the participation of singing Angels for Stephen Fry's directorial film debut 'Bright Young Things' and worked on the BBC's Promenade Concert/Opera 'The Water Diviner's Tale'.
As well as touring with her own company, Joan has worked on several plays at the National Theatre and toured plays with ATG, PW Productions and the Pleasance Theatre. She recommends scripts to Russian translator colleagues and two plays were produced in Russia recently, one at the renowned Art Theatre in Moscow.
She is a regular Lecturer/Mentor on the Rocaberti Castle Writers' Retreat which, like many organisations, is adapting to the current pandemic, and offering Webinars (online seminars) from some of the top people in screenwriting. (https://rocabertiwriters.com/retreats),
(Wild Thyme Productions Ltd [email protected])