News from our Winners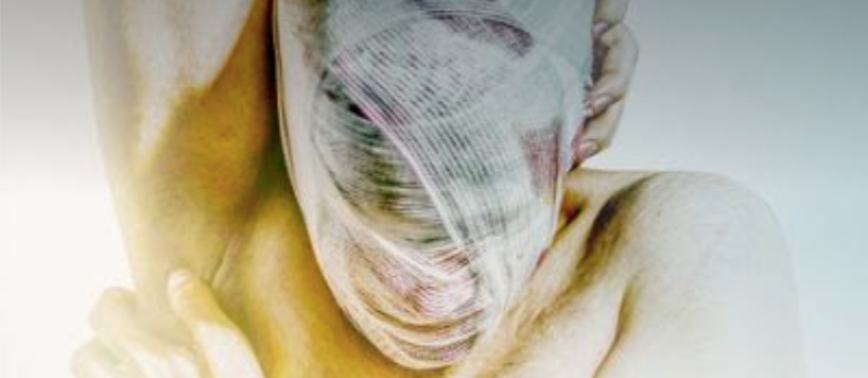 Tina Jay was a winner in 2011. She has gone on win other Awards & to have many plays performed in the West End. She's always said "Thanks to Windsor Fringe for giving me a great start"Tina's new play "Actor Centre /Syndrome" is being performed in London at Tristan Bates Theatre Feb 18 -29th. Click on the picture above for details.
We recently got this news from Jackie Carreira.
Jackie was our finalist in 2012 with "REGRET RIEN" & 2013 with "THE SEVENTH TRAIN"
I'm getting in touch with a little update. It's because of the Windsor Fringe that this is happening, so I wanted to share...After 'The Seventh Train' was selected for the Fringe, it gave me a lot of confidence in the piece. The feedback from the judges was particularly encouraging, and I was thrilled at how both the cast, director and the audience took to it.
The story wouldn't leave me alone, so it was re-written and extended to become a full-length play, taken on a tour of East Anglia by my own company - QuirkHouse Theatre. Again, the audiences responded amazingly well. As often happens with a story (particularly one like this), it still wouldn't leave me alone, and now it has grown and developed to become a novel, with more characters and all the back stories that couldn't be included on stage. In a moment of over-confidence - or too much coffee! - I got in touch with Fay Weldon (one of the judges that year) via her agent, and asked - rather cheekily - if she would mind if I quoted her on the cover. I offered to send the manuscript, because of course I couldn't ask her to recommend something she hadn't read fully. To my surprise and delight, she got back to me straight away, read the manuscript, and gave me a wonderful quote for the front cover.
'The Seventh Train' - the book - is due to be independently published by Matador in May and is my second novel. I'm very proud of it, and very grateful for the opportunity you gave me when it was selected for the Windsor Fringe.
Facebook: @JackieCarreiraWriter
Twitter: @JCarreiraWriter
Artistic Director at QuirkHouse Theatre Co Ltd. www.quirkhousetheatreco.com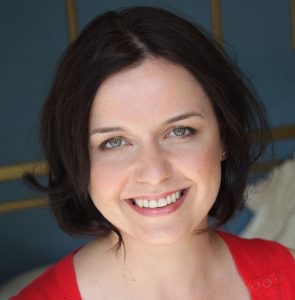 We received this message from Jackie Daly, our winner in 2016 who's winning play was The Space Between
"I hope you're well and preparations for this year's performances are going smoothly. I thought I'd add my latest news…
The new 50-minute version of The Space Between was on as a rehearsed reading at the Stephen Joseph Theatre on 19th July. The evening was a great success. I wrote a short blog here: http://jackiedaly.com/reflecting-on-the-space-between-at-sjt/
This weekend is very exciting. Tomorrow and Saturday, my new full length play Dark Psyche will have its first rehearsed reading with Beach Hut Theatre Company. http://jackiedaly.com/dark-psyche/
Sending all at Windsor Fringe my best wishes and thanks
Jackie x"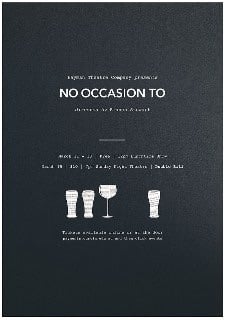 "No Occasion To" in 2015
We are please to announce that David Weir, one of our 2011 KENNETH BRANAGH AWARD finalists has just had his first international performances. His play No Occasion To, about three journalists celebrating an award they won a decade ago, find a mysterious stranger at their party. The play was given four performances by the Hayman Theatre Company in Perth, Australia, in March 2015 , as part of a lunchtime theatre double bill of one-act plays. The play has now transferred to Sydney. Good luck David!!
TINA JAY - Our winner for 2011
is delighted that her play HELD, directed by the director we introduced her to, will be performed at Tristan Bates Theatre on 6-17th June.
The play is in two acts with Walking forming the first act and Dog City the second.
Very excited to have a brilliant cast on board – Jack Brett Anderson, Duran Fulton Brown and Anthony Taylor.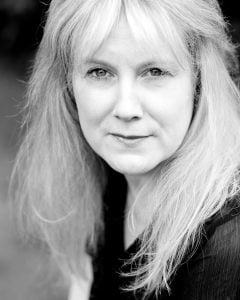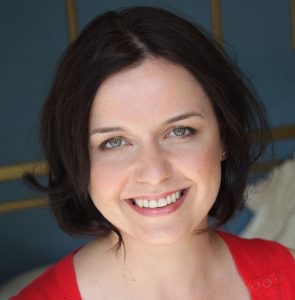 JACKIE DALY – Our winner 2016
A longer stage version of her play "THE SPACE BETWEEN will get a rehearsed reading
at the Stephen Joseph theatre this summer:
https://www.sjt.uk.com/event/376/playreading__build_a_rocket_&_the_space_between
www.jackiedaly.com [email protected]
CONGRATULATIONS to TINA JAY, our winning writer in 2011
"I've gone on to many West End performances, with . two plays going on in London later this month – 'The Forbidden' performed by Dolls Eye Theatre (www.dollseyetheatre.com), and 'Just a Girl' (The Princess Monologues) at The Bread and Rose Theatre (www.breadandrosestheatre.co.uk).
The White Bear at Kennington have shown an interest in 'Walking' for programming at their theatre I'm always so grateful to the fantastic opportunity the Windsor Fringe gave me for my writing, and to your judges Jenny Seagrove and John Adams who believed in it so much and selected it as the winner."
Thank you again Windsor Fringe
Tina x
June 2016
Tina has recently been shortlisted (40 from 3100 submissions) for the recent BBC Writersroom competition.She says to tell us that she's so grateful to your fantastic festival in helping the development of her writing progress.
PETER HARRISON was one our three finalists for three years in 2009, 10 & 11
His scripts have been placed on-line by Lazy Bee Scripts to be considered for performance by drama groups throughout the world, and no fewer than four of them have connections with the Windsor Fringe.
All Hallows Eve was placed fourth the first time, with the judges remarking that they nearly selected it for performance. We That Are Left ( now re-titled Voices ), All Those Endearing Young Charms ( now re-titled Tsunami ) and The Lift (now re-titled Falling Apart ) were all performed finalists within our Drama Award.
They can all be read with a view to purchase by Googling " Lazy Bee Scripts, Peter Harrison."