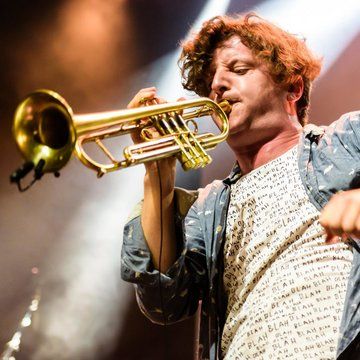 The Jazz Vanguard presents an evening with Steve Pretty Fri 13th October at 8pm The Old Court, Vansittart Estate, Windsor SL4 3BL Price: £12
Steve Pretty, renowned trumpeter, composer and leader of critically-acclaimed brass pioneers Hackney Colliery Band ('reinventing the brass band format for the 21st Century' - Times) joins The Jazz Vanguard [James Ballantine, Pete Roth and Dave Suttle] for an evening taking a tour through a history of the jazz trumpeters who have most influenced him.
Starting with his love of early jazz players including Bix Beiderbecke and Louis Armstrong, Steve takes you on a tour taking in the bebop of players like Dizzy Gillespie and Clifford Brown, hard bop of Freddie Hubbard and Woody Shaw, right through to the freer end of the musical spectrum including players like Don Cherry and Lester Bowie. Steve also showcases his love of electronic augmentation by looking at the work of players like Nils-Petter Molvaer, Roy Hargrove, Jon Hassell, and late period Miles Davis, meaning this very personal tour through the history of jazz trumpet takes the audience from its early foundations to the very cutting edge.
Mixed with chat and personal reflections from Steve and the band, this is an evening of music as informative as it is entertaining.
Quote: 'An ingenious blend of showmanship and intelligence' Sunday Times