THE BLOODY POETS: THE ONE THE RIVER DIDN'T KEEP Friday 13 Oct 8pm Venue: The Loading Bay Cafe, Windsor SL4 1SE Genre: Theatre Price: £15 adv + on door if available
London arts group The Bloody Poets will transform the Loading Bay Café's car park, café and studio into the stage for a one-off, site specific performance. This immersive theatrical experience will combine music, poetry, dance and visual arts.
Journey alongside Anima Sola as she traverses the hidden cogs of power structures, casting a pointed light on the entanglement of love, violence, and politics. Her exploration defies the boundaries of time, shedding light on class sensibilities, feminist aesthetics, and the hollowness of mass culture.
As the narrative unfolds, a visual symphony of the mind materialises. This is a vivid and unapologetic dissection of the feminine psyche, a fervent disentangling of societal constraints and personal struggles. Anima Sola beckons you to witness the beauty and brutality of her world, to partake in her ceaseless quest to comprehend existence, even as the enigma of death looms, timeless and mysterious.
Cast:
Poetry and Musician - Rose from the Dead
Poetry and Dance - Belén Berlín
Live Electronic Music - 7.1
Interactive Projection - Terry Payman
Curator of The Poetry Brothel and Award Wining Film Maker - Mad Pirvan
Set Design - Constance Comparot
Fire Performance - Lydia Elisabeth Wild
Music - Carola Baer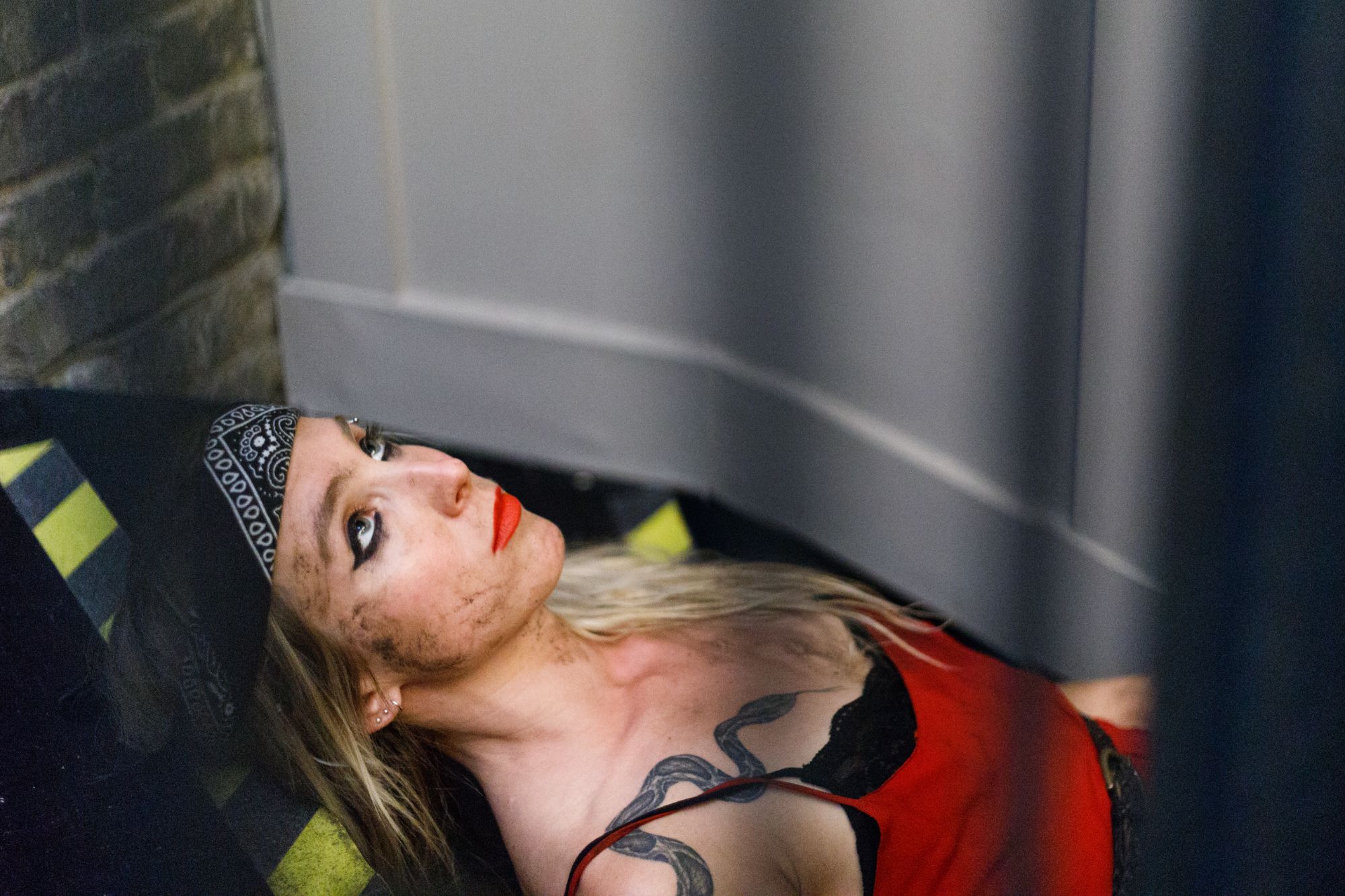 Rose from the Dead is a poet, artist and musician. Her work is about the psyche, nature, art and time; rhythm is her muse. Possessed by the power of the snake, she seeks transmutation, death and rebirth, seeing poetry as a medium to bring about a collective change in consciousness. Slither into the ritual.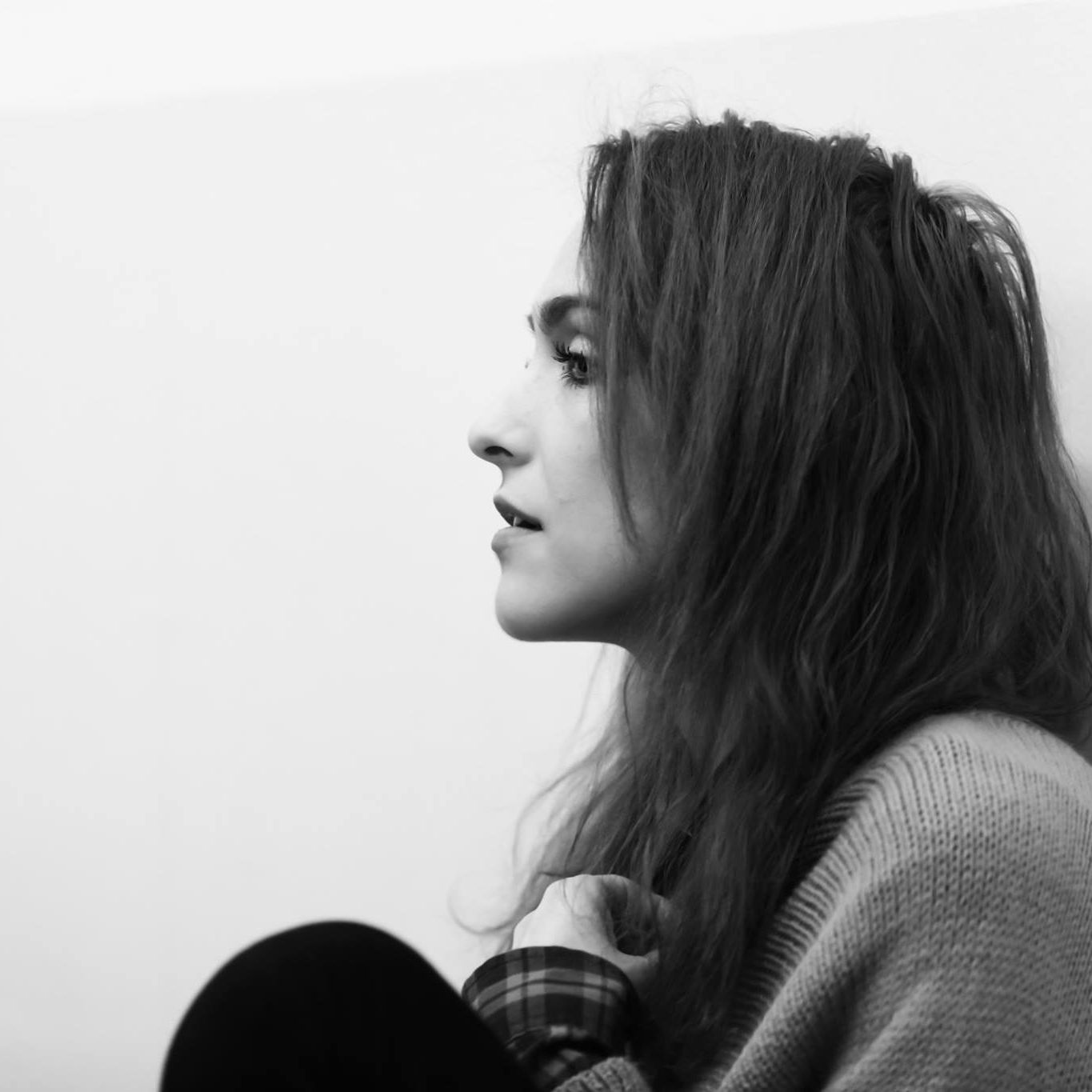 Mad Pirvan is a multidisciplinary artist based in London. She is co-founder of the performance poetry collectives Las Hermanas del desorden, La sociedad de los poetas locos and Erraticas.
Mad has been the artistic director of The Bloody Poets since its beginning in 2017. Her work explores the themes of solitude, desire, postmodern identity in a dysfunctional society, and existential nihilism.
Mad has also directed award-winning short films such as 'Everyday an Apocalypse'(with Debra Watson), 'Hechizo' (Las Hermanas del Desorden), and 'Prapastie' (with Marianella Lopez). Her work has been screened in Athens, London, Copenhagen, Cork, Spain, California, Latin America & South Africa. As a poet, she has collaborated with Swell Maps' bassist Jowe Head and was published in 4 anthologies with El Prostibulo Poetico.
Instagram @madpirvan | Facebook mad.pirvan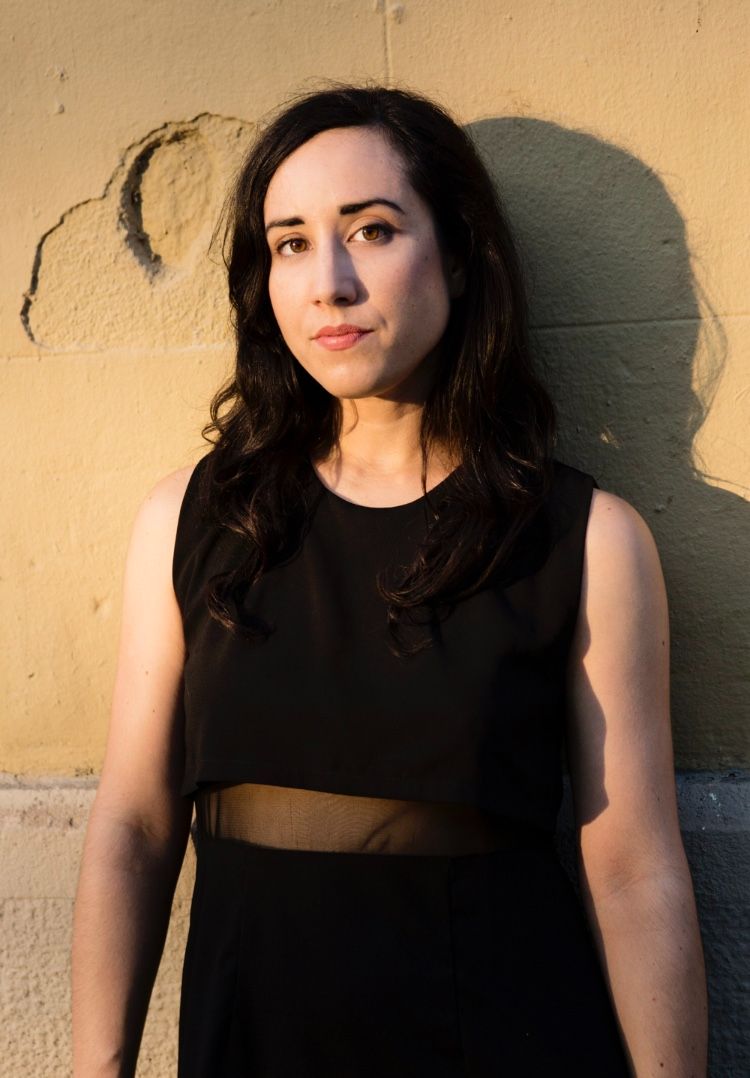 Belén Berlín is a multidisciplinary artist with a focus on poetry and a background in Butoh (Japanese dance theatre), and theatre. Based in Barcelona, she's been a founding member of the acclaimed expanded poetry ensemble Las Hermanas del Desorden (The Sisters of Disorder) for the past 10 years, and has participated in projects that combine spoken word and performance art. In London, she's taken the stage as a guest poet/performer with the Poetry Brothel London, as well as with The Bloody Poets (London, Berlin), which she co-founded with Mad Pirvan in 2017.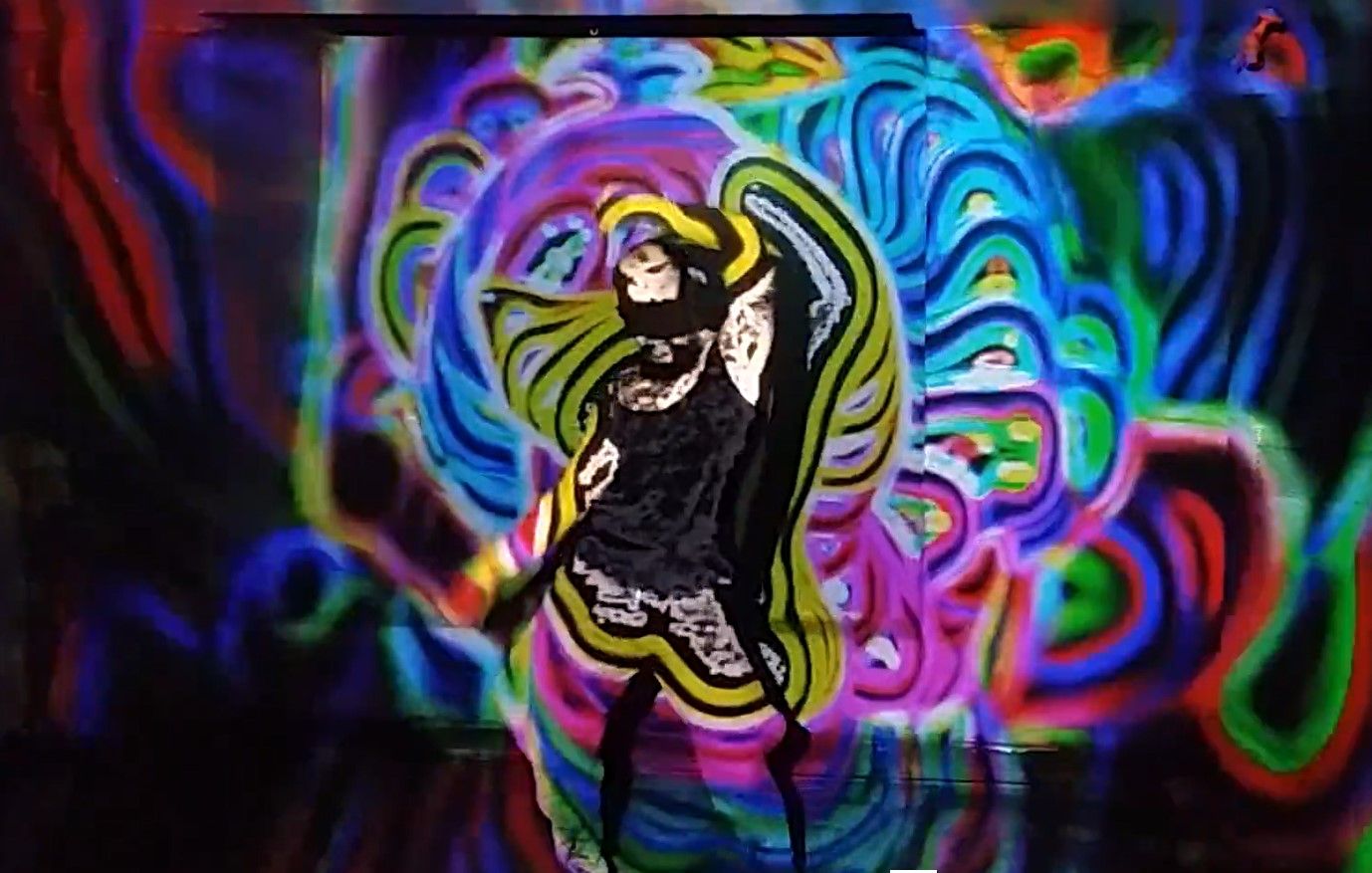 Terry Payman is a professional photographer who also creates interactive video projections. These visuals are programmed to react to both sound and movement.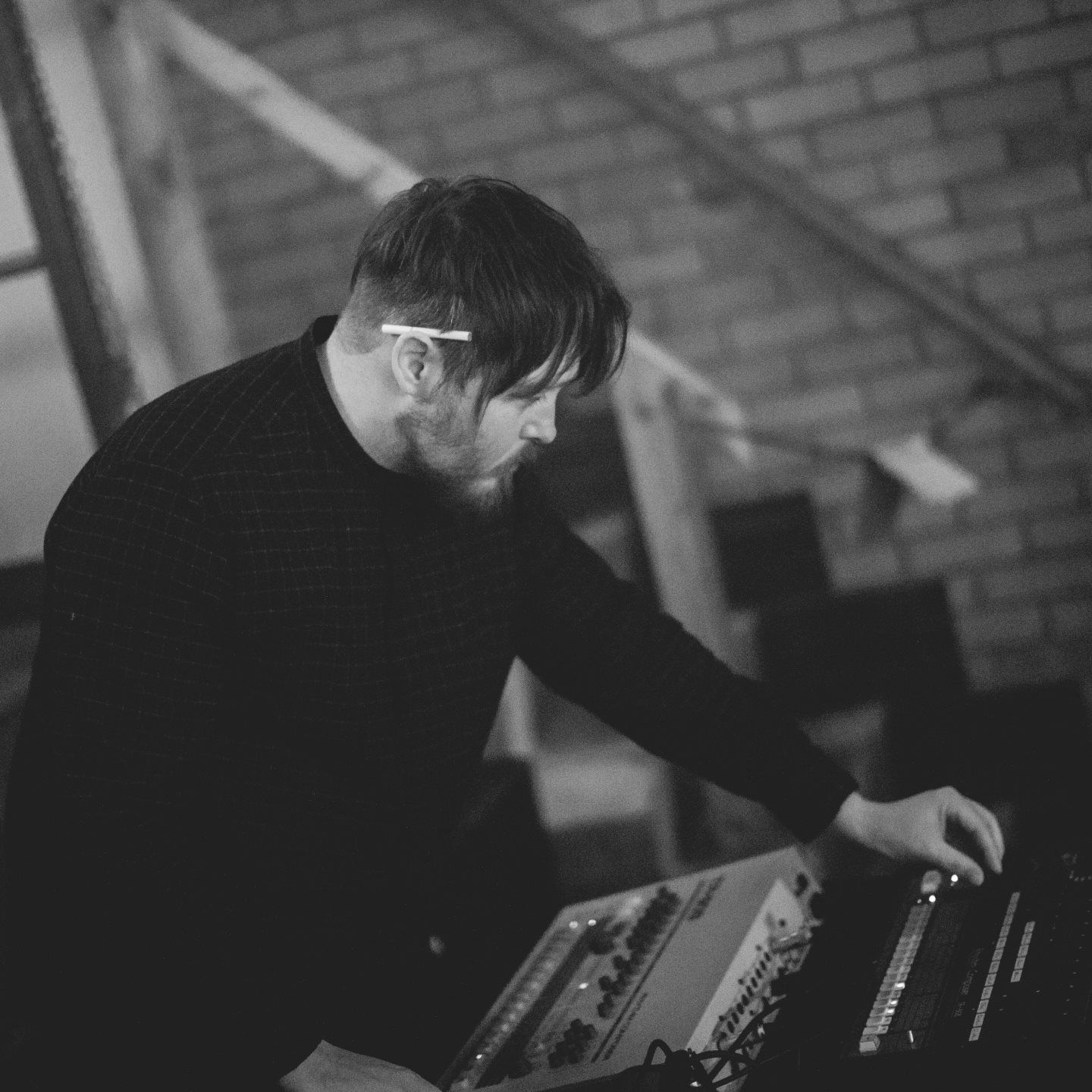 7.1 is the artist name for James Vernon's live electronic music performances. James is also a founding member of Plastic Groove and UZMI Records.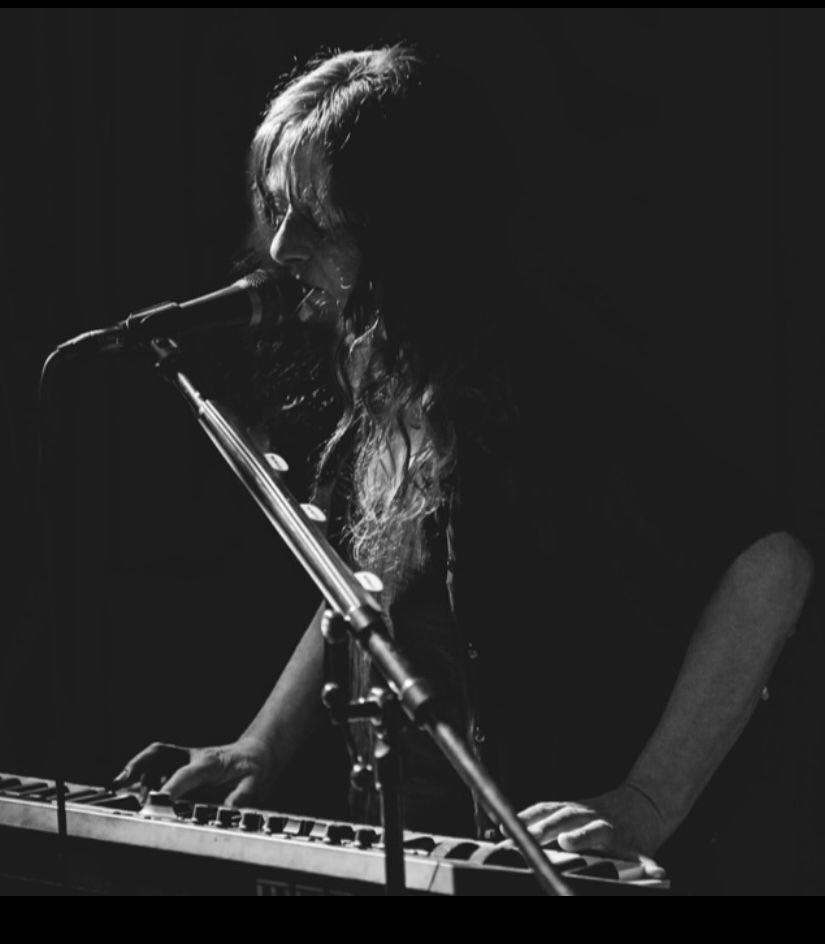 Carola Baer performs hypnotic introspective atmospheric hypnotic keyboard and vocal music with a social conscience. Humanitarian issues as well as reflections about today's world are the themes behind Carola Baer's lyrics, delivered with soulful intensity. Her alternative mood voice synth music is evolving, and adventurous without boundaries. She performs solo, in collaborations and with her band Ruby Dawn.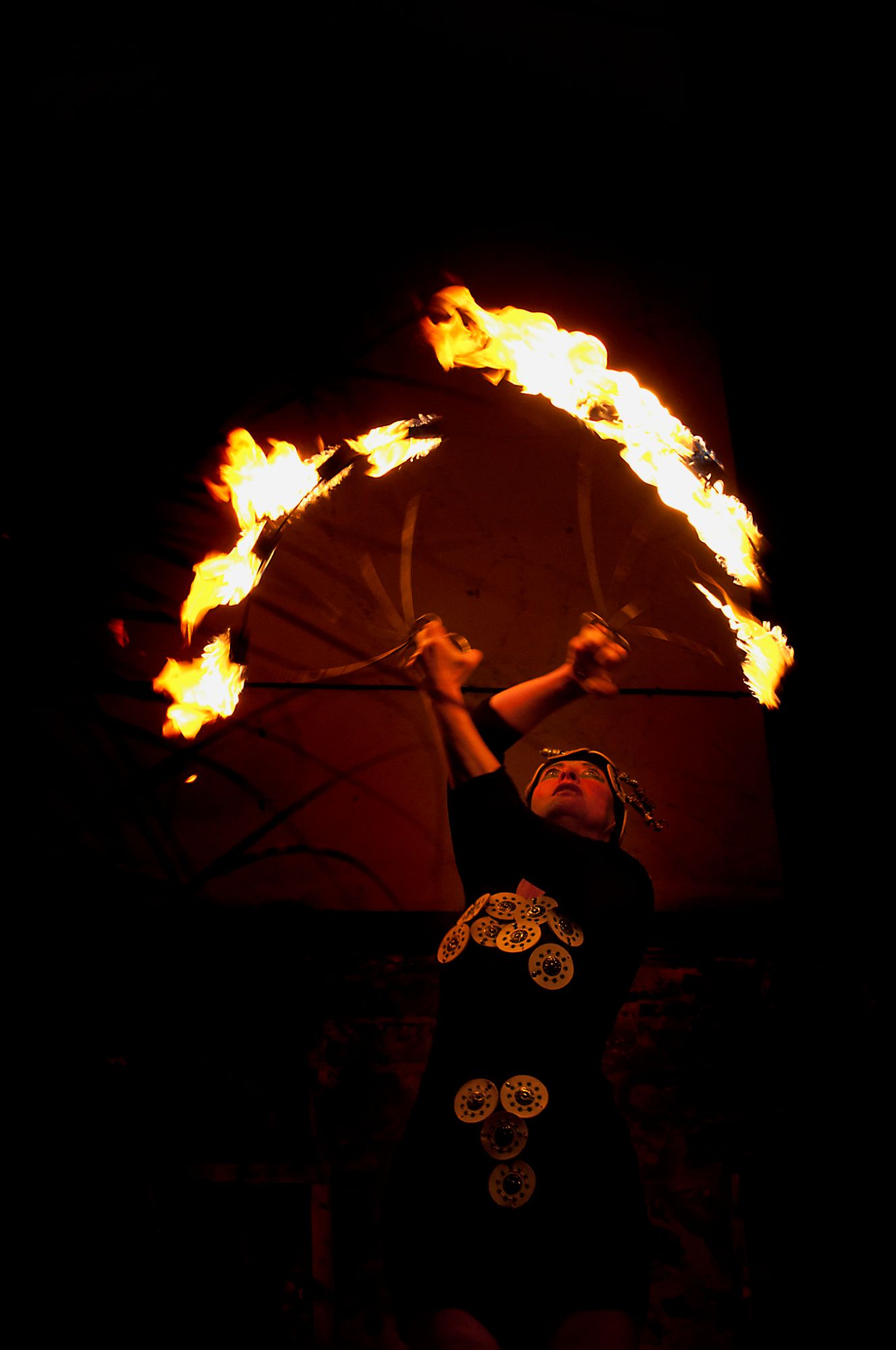 Lydia Elisabeth Wild is an Austrian, London based grotesque gender bender clown with circus background. She has performed nationally and internationally in cabarets, at theatre productions, her own solo show and various show collectives.
Her original and striking characters often undergo major transformations to different themes. Many of them were born while performing and touring with avant-garde poetry and performance company DADA for Girls between 2013 and 2017 which won the WAF Petit Prix for breakthrough theatre and the Gothenburg Award for the most provocative show.
is a French performance designer and theatre maker based in London. She trained in BA Theatre Design at Wimbledon College of Arts, UAL, and graduated in 2022 . Her work as a set designer include Homeless ( Camden Fringe 2023), Persephone (Edinburgh Fringe, 2023), Mum (Tramshed theatre, 2023), Poetry Brothel: (Century Club, 2023), Kitty in the Lane and Paddy goes to Petra (Brockley Jack, 2023/2022), Ascension ( Windsor Fringe festival, 2022), Last night of Love, First night of War ( Electrowerk, 2022), Poetry Brothel: Death is my lover ( Electrowerk, 2022), Fear ( Middlesex University, 2021 ). As an assistant designer, she has worked for Opera Holland Park ( HMS Pinafore, 2022) , and the New Nordics Festival (2021).