The Kenneth Branagh Award for New Drama Writing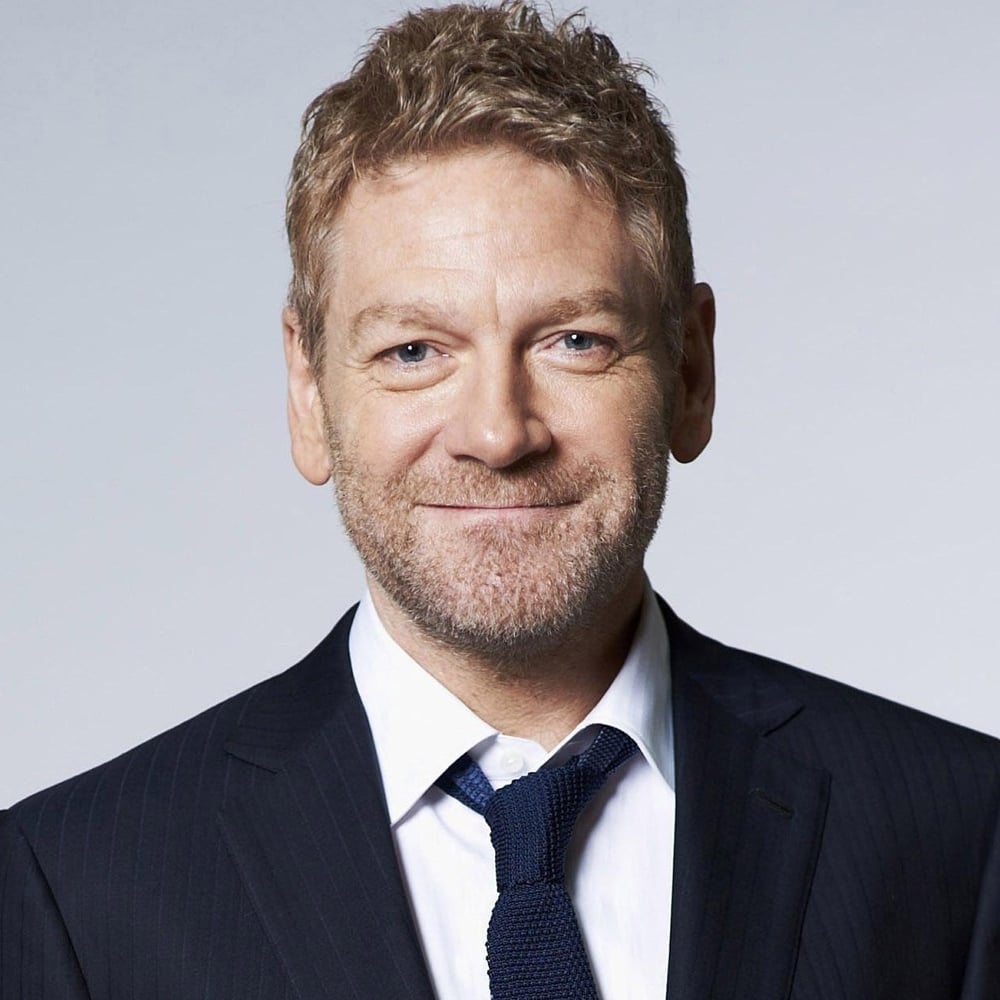 THE 17th WINDSOR FRINGE INTERNATIONAL KENNETH BRANAGH AWARD FOR NEW DRAMA WRITING
I am delighted to sponsor this writing award and to be a small part in an initiative that supports new writers. Without a good play or script, the best actors and directors in the world cannot hope to produce good work and I welcome the encouragement that this award offers to writers both local and international Kenneth Branagh
The drama award at The Windsor Fringe showed to what degree live theatre is appreciated over the yawning boredom of the box. The audience was enthusiastic, the hall crowded, tension mounted as the winner was announced. Accomplished writing-lively performances, new writing on its way to the professional top thanks to the Fringe who give their time, enthusiasm and experience to make sure it gets there. The standard of writing goes up and up and it's great to see. Fay Weldon CBE (Judge for four years)
More than ever, in a world that seems increasingly to under-value the creative industries, we must endeavour to find new ways of supporting new generations of writers, directors and performers. Because of this and the chance it offers, I'm proud to be associated with the Windsor Fringe Kenneth Branagh Awards and encourage all aspiring writers and directors to love this competition as much as I do and always support the fringe to promote the new talent that richly deserves this wonderful platform. Pete Gallagher. Director and Judge
Over 15 years, we've received over 3300 scripts from 45 countries: Colombia, Lebanon, Canada, Poland, Nigeria, France, Slovakia, N.Ireland, New Mexico, Korea, USA, Sweden, England, Israel, Switzerland, Italy, Eire, Australia, Scotland ,Germany, Austria, Cyprus, Holland,Spain, Denmark, Albania, Hungary, Russia, N. Zealand, S. Africa, The Ukraine,Wales, Portugal, India, Finland, Mexico, Japan, Greece, Norway ,The Caribbean, Malaysia, Bela Rus,Thailand, Pakistan and Taiwan.
We and our writers are grateful to our judges who have given their time to support new Drama Writing:
Dame Hilary Mantel , Rosemary Squire OBE, Fay Weldon CBE, Nell Dunn, Nina Bawden MBE, Kenneth Branagh, Iqbal Khan, Nell Leyshon, Joanne Harris CBE, Jenny Seagrove, John Adams, Pete Gallagher, Alan Brodie,Sarah Wolf, Andrew. C. Wadsworth, Sophie Ivatts, Rob Cowen and Joan Lane.
Apart from the scripts being numbered and read anonymously,The key aspect of our Award, which makes it unique, is that we put on full performances of the three winners, rather than the usual rehearsed readings, as other competitions do. As you see from the comments, our writers feel they learn a huge amount by working with a director and seeing their play staged.
I wouldn't be where I am today if it wasn't for being one of the three winners in the Windsor Fringe Drama Writing Award. After the encouragement from my talented director, I went on to do a creative writing/Plays & screenplay course at the City Uni. in London and wrote short pieces which were performed in London Theatres. My next short play 'Front' was part of RADX festival and then performed at the John Gielgud Theatre and my debut full length play 'Mudlarks' was performed at the Hightide festival. In 2013, I was long-listed in the Evening Standard Theatre Awards in the category "Most Promosing Playwright". I would like to thank the Windsor Fringe for their encouragement for new drama writing. Vickie Donoghue. Runner-up 2005
It was only when I met my talented director, Pete Gallagher, that it sank in what an achievement being selected as one of the three winners in the Drama Award was. Seeing it brought to life was both thrilling and petrifying and then being judged the winner has given me the confidence to write more. Simon Lynn. Winner 2007
Windsor Fringe have a lot to pat themselves on the back for. There are few places where new writers can get their plays performed and you can't progress until you see your work properly produced on stage. That's why Windsor Fringe is priceless! I was extremely lucky to have the instinctive and talented director Pete Gallagher and will always be grateful to the Windsor Fringe and the judges Iqbal Khan and Kenneth Branagh for giving me the confidence to keep at it. Suzy Clements winner 2008
Winning this award had made an enormous difference. Assessing my own writing is impossible. The Windsor Fringe Award is a true blessing. How often does a completely untried writer have the opportunity to receive objective criticism from such distinguished judges? Or to have their plays actually performed? I came away from the experience humbled, encouraged and excited to get to work on something new. As for the wonderful people involved with the Fringe festival - I will happily go back to England to raise a pint with all of them. The unsung (and unremunerated) champions of the arts! Kathleen Kiley Winner 2009 USA
Seeing 'Walking' brought to life was a fantastic experience and I was thrilled to be announced the winner. This is a great event brought about by the dedication and enthusiasm of a strong team of people and giving the audience the opportunity to enjoy a diverse range of plays. I had a brilliant director and cast, who had a strong belief in my play and the judges gave me positive and encouraging comments. Since then another of my plays was recently short-listed for the E15 Play-Script competition. My play 'Dog City', was performed in London and my play 'Blue' selected for "The Little Pieces of Gold New Writing Showcase" and performed in London 2013. I've extended my play 'Walking', which is currently being read by a number of theatres. My play 'Against the Law' has just been performed at The Barons Court Theatre as part of the "Love, Hate and Human Rights Festival". And 'Held' will be performed at The Tristan Bates Theatre, Covent Garden in June 2017. I attach a trailer: https://vimeo.com/218703475 BIG THANKS AGAIN Windsor Fringe for giving me such a great start. Tina Jay. Winner 2011
Winning the Kenneth Branagh Award has been the pinnacle of an amazing experience. The award is unique in that anyone, regardless of their background, can enter and be in with the chance of seeing their work performed. Seeing my play on stage was incredibly exciting and the whole process has given me a huge boost of confidence. However none of this would be possible without the many volunteers behind the Fringe, who work so hard in nurturing and supporting new writing. I'm thrilled to be part of the award-long may it continue its great work. Monica Spill. Winner 2013
It was a privilege to be part of the Windsor Fringe again. The judges, Fay Weldon and Pete Gallagher gave me lots of good advice and were very encouraging. Plus the audience were very involved and gave me some fantastic response and feedback .So onwards and Upwards. Thank you again Windsor Fringe for organising such an excellent event. I'm proud to be part of it again. Jackie Carreira. Runner-up 2012 and 2013.
Writing is a lonely and often thankless pursuit. It takes over one's life. It's just lovely when your work is recognised, particularly from such a prestigious writing award as the Windsor Fringe Kenneth Branagh Award, I'm very happy to have been one of the three lucky finalists and have learnt much from seeing my play produced. Vivienne Allen. Runner-up 2013
It was a great honour and joy to be a finalist and then the overall winner of The Windsor Fringe Kenneth Branagh Award for New Drama Writing. I loved to watch my director and cast breathe life into my play. Both bought such heart and talent to their production of 'The Space Between' Sincere thanks to Windsor Fringe and the judges for choosing my play. I've grown as a writer and theatre-maker because of the whole experience. I thought you might like to read the latest news about 'The Space Between'. I've written a new blog post to share: https://jackiedaly.com//thespacebetween Thanks so much for your continuing support Jackie Day winner 2016
I was very proud to have my play chosen and thoroughly enjoyed seeing it performed at The Windsor Fringe Festival. The audience reaction was very encouraging and I would encourage writers to enter this competition.Thank you to the Drama Committee for their efficiency, help and hospitality David Hendon: Runner-up 2016 & 2017
So happy to be a part of the Fringe Branagh Award and see my play FADE-OUT performed and then to be announced the winner. When you're a new writer, to know someone has responded to your work means so much. Thank You ! Lyndsey Honour: winner 2017 and shot-listed 2016
I'm proud to tell you that 'Confessional', which was short-listed in the Fringe Branagh Award in 2016 has now just won the 2018 prize for 'Best Depiction of Scottish Life and Character' at the 87th SCDA Scottish final David Gerad Weir: finalist in 2011, long-listed in 2012, 13 & 18 and short-listed in 2015, 2016 & 2017 and all of these plays have since had performances in places ranging from Orkney to the Isle of Wight, Australia, Antwerp and Lucerne