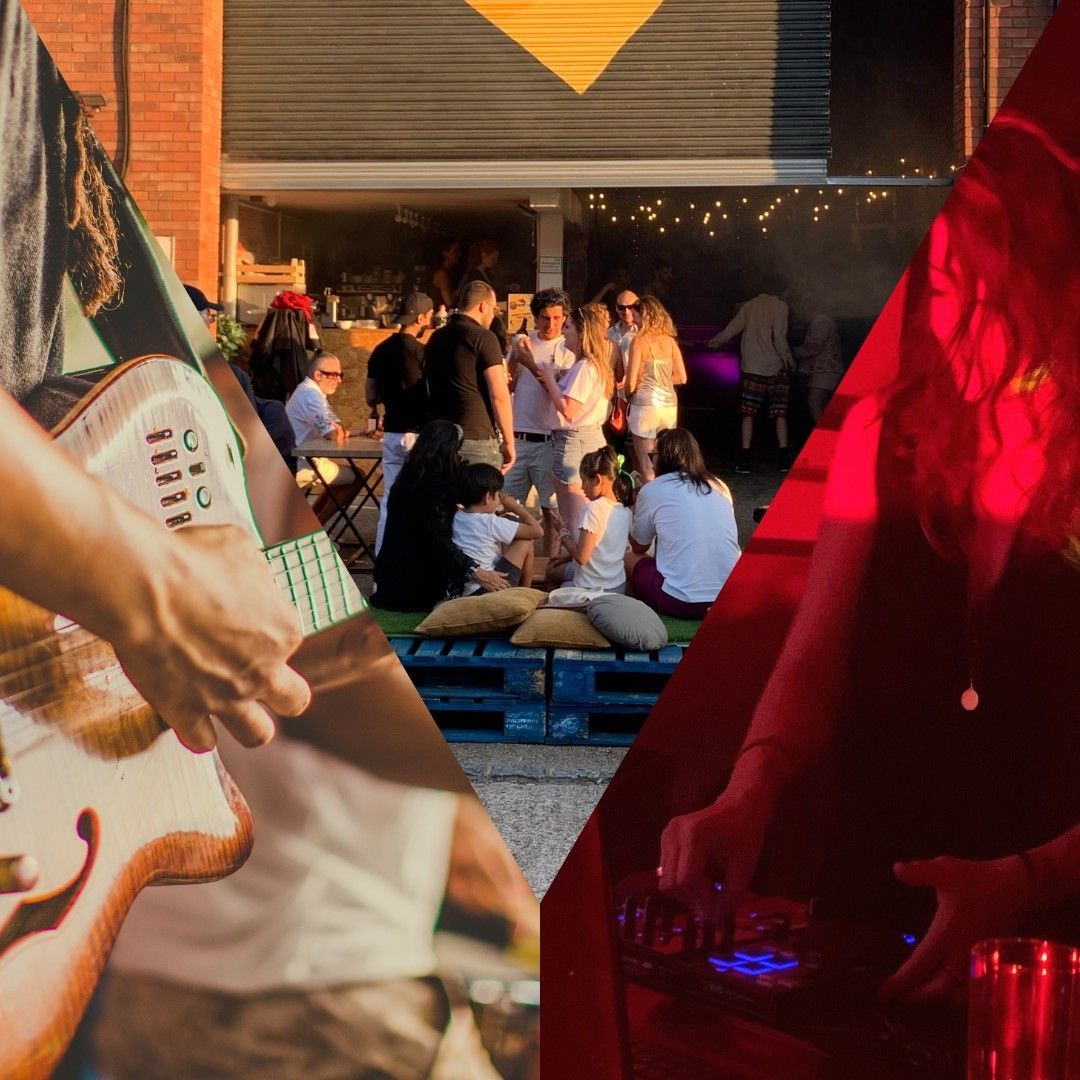 WINDSOR FRINGE LAUNCH PARTY
LIVE MUSIC + DJ + STREET FOOD
Come and celebrate the start of the Fringe with a free party featuring live music from the Yes Mess Band & amazing electronic dance music from DJ Effrosyni.
Plus vegan street food will be available to buy from the Loading Bay Cafe (available between 7 - 8.30pm)
FRIDAY 22ND SEPTMBER 7 -11PM
LOADING BAY CAFE, KARDELTON HOUSE, VANSITTART ESTATE, WINDSOR
FREE
STREET FOOD AVAILABLE TO BUY
WANDER TALES
CHILDREN / FAMILY
Join William Wander as he takes the children on his latest adventure to play The Fortress.
William and the children have been sucked into a game; their only way out is to complete all three levels of The Fortress. If they win, they get the diamond which will take them home. Do you have the skills needed to complete the game?
This is an interactive show for children aged 4 and above. Led by storyteller William Wander, the children play an active part in the adventures; they are the heroes of the story and they must help William overcome whatever stands in their way!
23RD SEPTMBER 11AM
4MOTION CIC STUDIO, KARDELTON HOUSE, VANSITTART ESTATE, WINDSOR
£9 PER CHILD (TICKET INCLUDES ONE ADULT). EXTRA ADULTS: £5
AGES 4 - 11 YRS
HIP HOP FILM, DANCE & MUCH MORE!
GIRLS RECORD LOUNGE BRING YOU AN EVENING OF FILM, MUSIC, FASHION, ART AND CANAPÉS CELEBRATING THE 50TH ANNIVERSARY OF HIP HOP WITH A SPECIAL SHOWING OF WILD STYLE.

Universally hailed as the first hip-hop movie, "Wild Style" captures New York's hip-hop culture circa 1981 and several prominent figures including Busy Bee Starski; Fab 5 Freddy; the Cold Crush Brothers; and one of the godfathers of hip-hop, Grandmaster Flash. A movie whose influence cannot be underestimated and hailed as the most inspirational hip-hop of movie of all time, "Wild Style" immortalizes the birth of the underground hip-hop scene about to explode around the world, changing the face of music, fashion, art, and a way of life forever. Following street artist Zorro (played by legendary subway artist Lee Quiñones) and his crew as they journey through the streets, projects, and train yards of New York, keeping one step ahead of the cops and their rivals, the film climaxes in one of the most famous hip-hop concerts in history.
SAT 23RD SEPTMBER 7PM
THE OLD COURT, ST LEONARDS RD, WINDSOR SL4 3BL
£10 ADV
£12 ON THE DOOR
GUIDED WALK AROUND WINDSOR : THE GEORGIANS
The Georgians cover the period 1714 to 1830. George I and his son George II didn't care for Windsor, spending more time at Hampton Court and Kensington Palace. Windsor Castle entered what was known as its 'big sleep' for over 50 years. However, George III loved Windsor and the town and castle became much loved by his family.
His son George IV, often known as the 'King of Bling' transformed Windsor Castle into the magnificent castle we see today.
We take a gentle walk around the top of the town hearing stories of this time.
MONDAY 25TH SEPTEMBER 2pm
MEET AT THE GUILDHALL
£14.00 + Booking (Eventbrite) fee in ADVANCE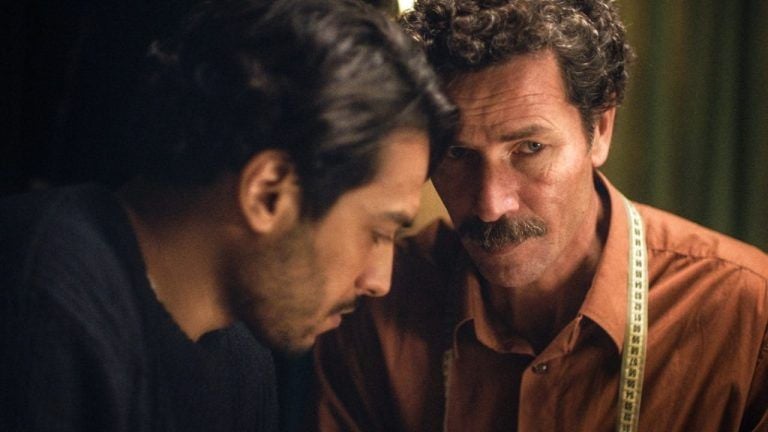 'THREADS OF LIFE'
Film
THE BLUE CAFTAN
France/Morocco/Belgium 2022 122 mins Cert. 12A
Director: Maryam Touzani
Master tailor Halim and his wife Mina run a traditional caftan store in
one of Morocco's oldest medinas. In order to keep up with demanding customers they hire a talented young man as an apprentice.
Tensions mount as Mina slowly realises how much her husband is
moved by his presence.
26 SEPTEMBER 8PM
DATCHET VILLAGE HALL, 3 ALLEN WAY (OFF HORTON ROAD),
DATCHET SL3 9HR
£7 CASH ON THE DOOR
For more information call 07766 458438 or
email: [email protected]
GOBBESS
Naomi Wood
Spoken Word & Circus
A kaleidoscopic show merging circus with storytelling. Poetry, aerial and dance combine to tell a story of the search for lightness and depth amongst creativity and cat-calling.
A spoken word show involving aerial hoop, chair-acro and burlesque dance supported by musician Tom Bailey.
She doesn't want to be a Goddess. She wants to be a Gobbess.
30TH SEPTEMBER 8PM
THE LOADING BAY, WINDSOR SL4 1SE
£15
Age Suitability: 14YRS +
Content Warnings: Nudity, Contains Swearing
Additional Content Warning: Some mention of harassment and cat calling, some partial nudity
PRETTY RED DRESS
UK 2022 110 mins Cert. 15
Director: Dionne Edwards
Film PRESENTED BY SLOUGH CO-OPERATIVE FILM SOCIETY
THIS YEAR'S THEME 'SHAPED BY COSTUME'
Recently released from prison, Travis struggles to reconnect with his family and the ever-changing relationships around him. But when he decides to buy his partner a red dress to help with her audition for a Tina Turner musical, the decision unlocks a hidden secret that forces him to reconcile with his own masculinity.
3RD OCTOBER 8PM
DATCHET VILLAGE HALL, 3 ALLEN WAY (OFF HORTON ROAD),
DATCHET SL3 9HR
£7 CASH ON THE DOOR
For more information call 07766 458438 or
email: [email protected]
FOXDOG STUDIOS: ROBO BINGO
Comedy
Foxdog Studios, the IT consultants who create onstage inventions the audience controls using their phones, are bringing their interpretation
of bingo to Windsor. At first, you'll be searching for numbers in a grid but 40 minutes later you'll be helping our bingo robot capture amphibians.
Expect bizarre DIY technology, musical inventions and a crowd operated, phone-tap-powered BINGO ROBOT. As seen on Channel 4 UK, featured in WIRED Magazine UK and heard on BBC Radio 4 Extra.
DR BINGOS WARNING: DO NOT ATTEND IF YOU WANT TO PLAY ACTUAL BINGO
Fri 06 Oct 8pm
The Old Court, St Leonards Road, Windsor SL4 3BL
£10 ADV £12 ON THE DOOR
Bring a charged phone for 75 balls of fun.
Reviews:
"If you don't enjoy their brand of techy musical comedy, there must be something wrong with your hardware" ★★★★ Time Out
"Ridiculous, unique and so funny your face will hurt" ★★★★★ The Skinny
"A huge treat for everyone" ★★★★ The List
ESTA B & THE STINGS AT THE JAZZ HOTHOUSE
Get ready to groove at the Jazz Hothouse with Esta B & The Strings as they bring their Jazz Swing and Jive vibe to Windsor!
Esta B and The Stings will be performing songs by some of the greats including Duke Ellington, Ella Fitzgerald, Nina Simone and Al Jarreau with Swing jazz, smooth Brazilian jazz and Mambo rhythms - Quién Será (Sway), Mas Que Nada, and Spain to name a few.
Sing along, dance or just sit back and enjoy the vibe.
7TH OCTOBER 8PM
ALL SAINTS CHURCH, DEDWORTH ROAD, WINDSOR SL4 4JW
£14 ADVANCE & ALSO ON THE DOOR (IF AVAILABLE)
Prime Studios Workshops + Talks
Prime studios residents and Firey things are hosting a day of workshops and talks.
Workshops include:
Jewellery making
Photography
Indie publishing
Portrait/life drawing
7th OCTOBER 11- 6PM
Prime Studios, Alma Rd Windsor
Individually priced - check website
https://fireythings.com/fringe-2023
FREE
THE BLOODY POETS: THE ONE THE RIVER DIDN'T KEEP
London arts group The Bloody Poets will transform the Loading Bay Café's car park, café and studio into the stage for a one-off, site specific performance. This immersive theatrical experience will combine music, poetry, dance and visual arts. The audience will not only be guided through this unique venue, but will so indulge in delicious canapés created by the house chef.
Journey alongside Anima Sola as she traverses the hidden cogs of power structures, casting a pointed light on the entanglement of love, violence, and politics. Her exploration defies the boundaries of time, shedding light on class sensibilities, feminist aesthetics, and the hollowness of mass culture.
As the narrative unfolds, a visual symphony of the mind materialises. This is a vivid and unapologetic dissection of the feminine psyche, a fervent disentangling of societal constraints and personal struggles. Anima Sola beckons you to witness the beauty and brutality of her world, to partake in her ceaseless quest to comprehend existence, even as the enigma of death looms, timeless and mysterious.
12TH OCTOBER 8PM
THE LOADING BAY CAFE
£14 ADV / £15 DOOR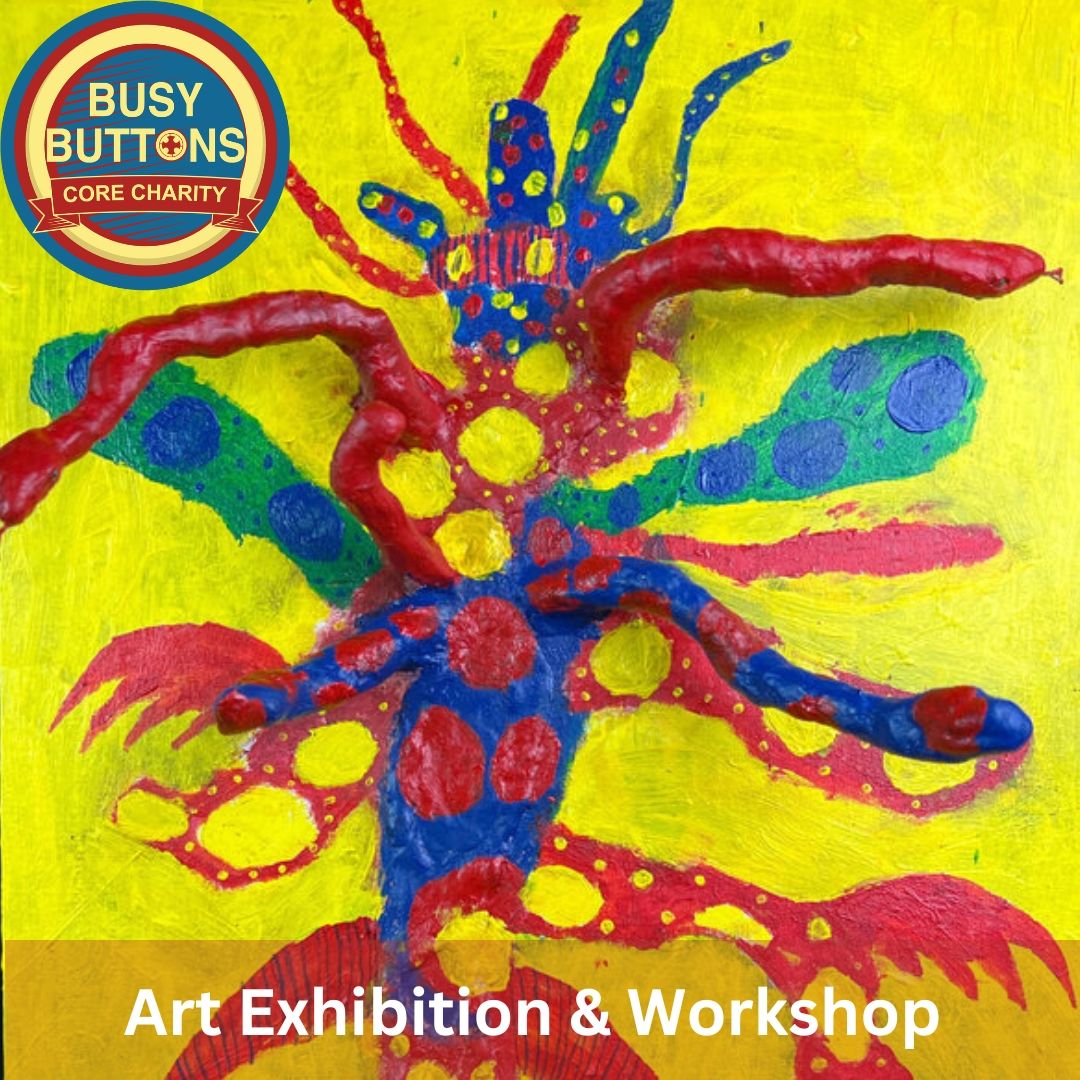 IMAGINATION UNLEASHED: The World of Busy Buttons
Genre: Art Exhibition & Family Workshop
14TH OCT
11am to 5pm
Venue: Busy Buttons Design Studio
Event: IMAGINATION UNLEASHED: The World of Busy Buttons
Exhibition entry: FREE, Workshop: £10
ONE FORMATION + FRIENDS
Windsor based producer and songwriter matt Fleming invites his network of musicians, poets and visual arts friends to rework his songs into a unique live performance with many guests appearing throughout the show.
SAT 14TH OCTOBER
8 - 11PM
THE LOADING BAY CAFE, KARDELTON HOUSE, VANSITTART ESTATE, WINDSOR PAY WHAT YOU WANT (DOOR ONLY)
PAY WHAT YOU WANT (DOOR ONLY)
MAGICAL FLUTES
Windsor's Jenny Thomas and her colleague Jonathan Morgan have for some years delighted audiences with their programme of duets for baroque flutes. Made of wood, they are sweeter sounding than the 'modern' flute that evolved in the 19th century.
Telemann, W.F. Bach and Handel are among the composers featured in their intriguing programme.
Come & enjoy!
Spot the well-known tune – there'll be a prize for the first person to guess it!
SUNDAY 29TH OCTOBER 7PM
ALL SAINTS CHURCH, FRANCES RD, WINDSOR SL4 1HU
Tickets: £15 Adv from Eventbrite or Cash at the door